What do some future models from top car manufacturer Bentley and celebrities like Joaquin Phoenix and Alicia Silverstone have in common? They're all vegan.
The U.K.-based Bentley, founded in 1919, is considered one of the most expensive car brands worldwide. And now, in an effort to appeal to upmarket owners demanding ethical options, it's exploring innovative custom-made non-animal materials for its interiors. PETA's exposé of a major supplier of leather to the auto industry makes it clear what's behind the hide.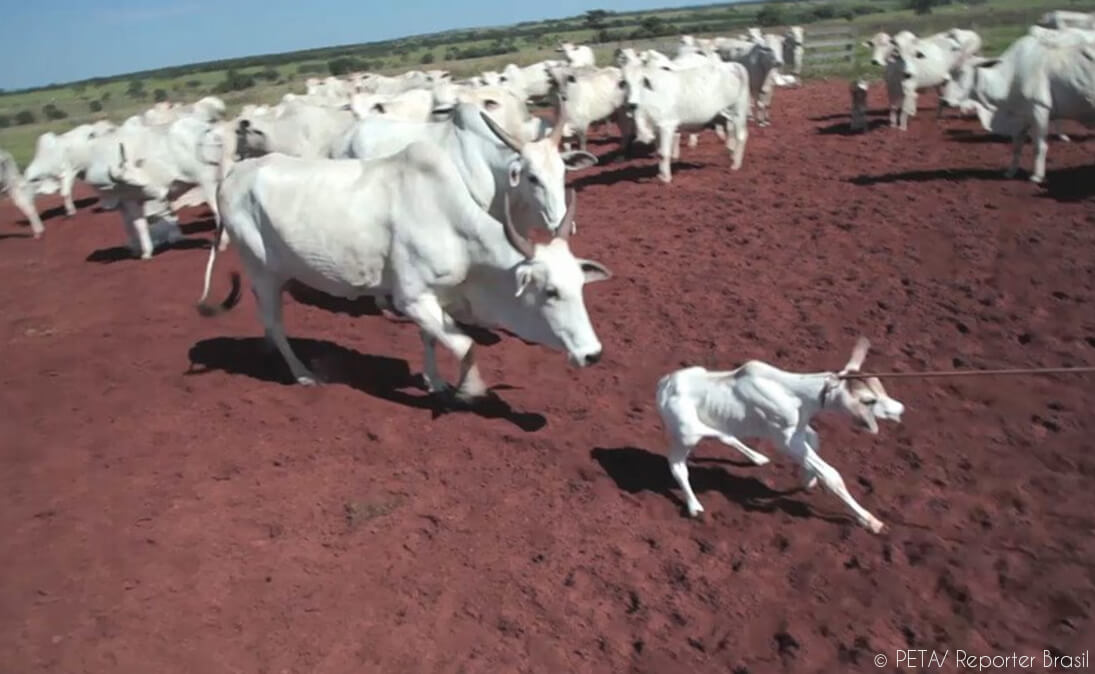 "You can't sell an animal-containing product like a Bentley, with 20 leather hides, to someone with a vegan lifestyle ," Bentley's Director of Design Stefan Sielaff said at the 2017 Future of the Car Summit in London, according to Auto Express. "We will shortly present a Bentley with a vegan interior; it'll give you a luxury sensation but with … different [materials]—protein leather [and] mushroom leather."
This isn't the first time that the car industry has offered such an option—Bentley itself already offers customization through its Mulliner division.
Protein leather or pleather is already used for upholstery in less-expensive brands. Vegan leather has been used by U.S. electric-car manufacturer Tesla since the company was contacted by PETA, and several German car giants also offer similar options. Jaguar Land Rover revealed that its new Range Rover Velar comes with a "vegetarian option"—with seat coverings made from recycled plastic bottles instead of leather.
Many other car manufacturers offer at least some vegan interior options, as PETA notes in this post.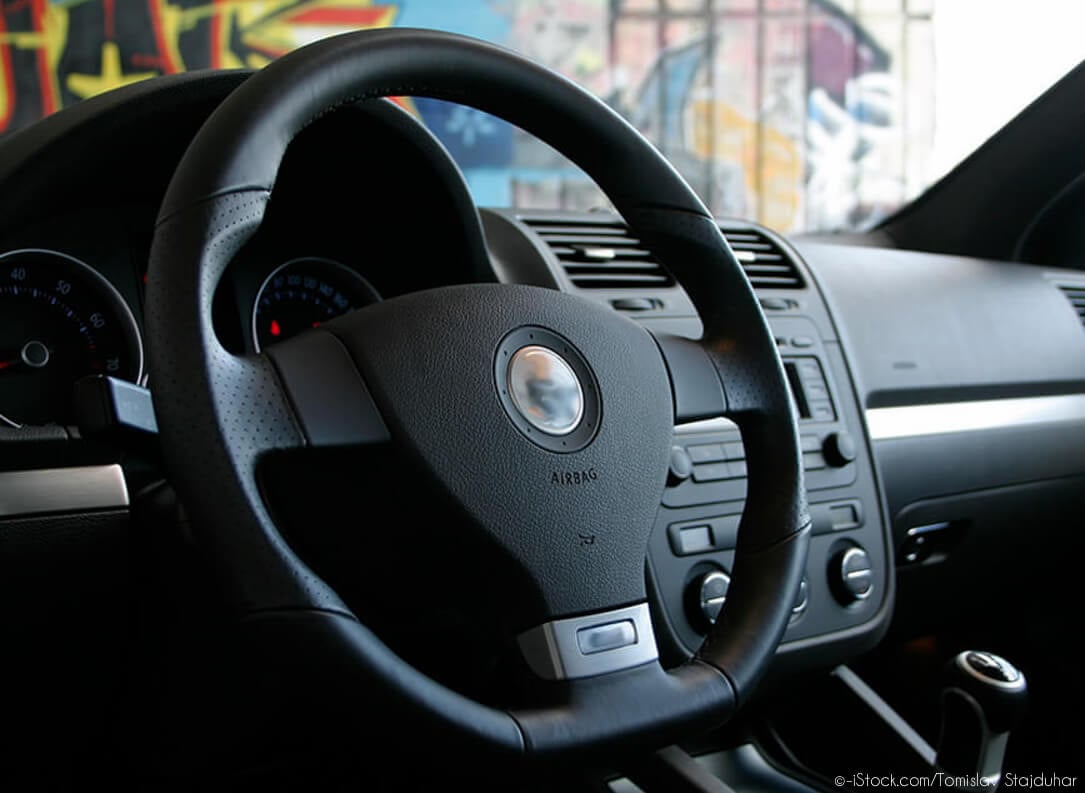 The variety of available vegan leathers (or those that claim to be vegan) is expanding, so let's examine some of these materials:
Pleather
Often used as an inexpensive substitute for leather, it's made from oil in the form of plastic—either PVC or polyurethane. "Pleather" is simply a slang term for "plastic leather," which is made by bonding the plastic to a fabric backing. The resulting fabric or finish is intended as a substitute for leather for use in upholstery, clothing, fabrics, and other items when a leather-like finish is desired but the actual material is cost-prohibitive, unsuitable, or unusable for ethical reasons.
Although not as sustainable as other vegan materials, this synthetic fabric doesn't cause even half as much damage as the leather industry does.
Leatherette
"Protein leather," made with a special type of resin as well as egg-shell protein, is a synthetic leather that's more commonly known as "leatherette." It shouldn't be confused with "pleather," since egg shells are part of the recipe. It's hard to consider a product that supports the egg industry vegan!
Mushroom Leather
The mushroom is a remarkable multipurpose organism: It can be eaten for nourishment, brewed as a tea, taken as a naturopathic remedy, and used in dyes—and now, it's being used to produce a leather-like material! The result is reportedly soft and possesses antibacterial qualities—at this time, it's being produced by several start-ups. Here are two kinds of mushroom leather:
• Phellinus ellipsoideus—which is from the same family as the largest recorded mushroom in the world—is being used by a company called MuSkin to make 100 percent vegetable leather. The mushroom is gathered and preserved, much like leather—but without the use of chemicals, making it more eco-friendly
The product resembles suede but is "much softer," according to the Italy-based textile manufacturer. It's breathable, pliable, naturally water-repellant, and suitable for direct contact with human skin.
It's similar to, but not to be confused with, Jonas Edvard's MYX—a Danish-made textile created by fusing commercial mushroom-production waste with hemp or linen fibers to create a durable yet flexible matrix.
• Mycelium-based leather, developed by San Francisco start-up MycoWorks, uses the key ingredient mycelium—microscopic, root-like threads of a mushroom that latch onto and colonize different substrates. The natural fiber can be grown and manipulated into myriad textures and shapes, according to Philip Ross, the company's chief technical officer.
To transform the mycelium into a leather-like material, the team uses a process that can be tweaked depending on a customer's specifications. The company's scientists can alter the nutrition of the mushroom at different phases of its life cycle; adjust temperature, light, humidity, and gas levels in the mushroom's environment; and apply essential oils or other organic substances to change how its tissue develops.
"It has a plasticity that you can't have with animal hide ," Ross says. But the company is still testing its durability—it's experimenting with preserving oils and other agents used in traditional leatherworking—and working on ways to scale up production. Ross says that, at present, the company can produce a slab of mycelium that's 27 square feet—comparable to a full-size cowhide—in two weeks. The hope is to get the process down to about a week and eventually ramp up production to produce millions of square feet efficiently each year.
*****
There are so many other vegan leather options that you could probably drive for a whole day before finishing an audiobook about them, so please visit PETA.org [https://www.peta.org/living/fashion/vegan-leather-chic-sustainable-and-fruity/] to learn how other materials—from pineapples to kombucha tea—are being used to produce animal-friendly materials. My site also has more information on this issue as well as a video with Stella McCartney's thoughts on social responsibility in fashion.
Deborah DiMare is the founder of www.VeganDesign.org, an accredited online educational course geared to students, designers, retailers, manufacturers, and companies in the design and textiles industries seeking to gain knowledge of vegan design and strengthen their professional credibility and distinction. She's also the founder of www.DimareDesign.com, an ultra-luxury, 100 percent vegan interior-design firm. You can contact her at [email protected] or [email protected].