Since our very first undercover investigation—the landmark Silver Spring monkeys case—PETA's investigators have been stopping animal abusers in their tracks. They risk everything to reveal the horrors of factory farms and slaughterhouses, the misery behind the walls of secretive laboratories, and more. This heartbreakingly difficult work has led to many landmark victories and lifesaving animal rescues while opening the eyes of millions to otherwise unseen cruelty.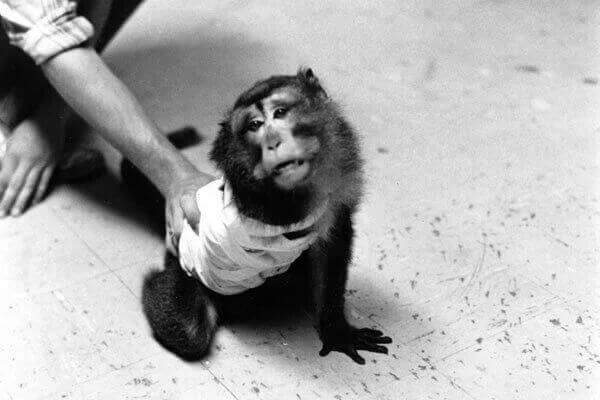 Here are just a few of the many victories PETA investigations have made possible in the last year alone:
A PETA undercover investigation into Envigo, a massive breeding factory in Virginia, found thousands of beagles confined to small, barren kennels and cages. Our case resulted in the liberation of nearly 4,000 dogs and puppies from that dreadful facility, which is now closed!
A PETA investigator worked undercover for Plainville Farms, a company that claims to produce "humane" turkey in a "stress-free environment" and found workers kicking and stomping on turkeys, standing on their heads, and engaging in other forms of abuse. Our footage from this investigation led to a whopping 141 charges, including six felonies, against 12 former Plainville Farms workers—the most charges and defendants in any case of cruelty to factory-farmed animals in U.S. history.
A PETA eyewitness investigation into a supplier of Keys Fisheries—Florida's largest seller of stone crab claws—documented that workers tear crabs' claws off and throw the mutilated animals back into the water, in addition to torturing other animals. Our work led the Florida Fish and Wildlife Conservation Commission to file cruelty-to-animals charges against one fisher for dismembering an octopus and against another who had slammed a shark repeatedly against the side of a boat and apparently carved out chunks of the animal's flesh to use as bait.
Have you ever wondered what it takes to pull off a PETA undercover investigation? Why not find out straight from the investigators themselves! Join dedicated husband-and-wife team Philip and Hannah Schein on Tuesday, February 28, at 8 pm ET/5pm PT as they share riveting personal adventure stories from their work to expose animal abuse. Please register today to join them as they take you behind the scenes to show you how they pull off PETA's groundbreaking undercover investigative work for animals.
Register Now to Attend PETA's Virtual Event 'Go Undercover With PETA Spies!'