PETA's Community Animal Project (CAP) has improved the lives of thousands of animals in Virginia and North Carolina. Fieldworkers go into the poorest neighborhoods to provide food and supplies to neglected animals who have never known a kind word or touch. They deliver dozens of sturdy, PETA-built doghouses free of charge each year to help make the lives of dogs without shelter from even the most extreme weather a little less miserable.
The CAP team also provides free transport to spay/neuter surgeries on PETA's mobile clinics. They help ensure that animals receive desperately needed veterinary care, swap heavy chains for light-weight and tangle-free tie-outs, and more.
Here's a snapshot of all the sweat and tears that CAP put in last year alone in order to give otherwise hopeless animals a little glimmer of love and care: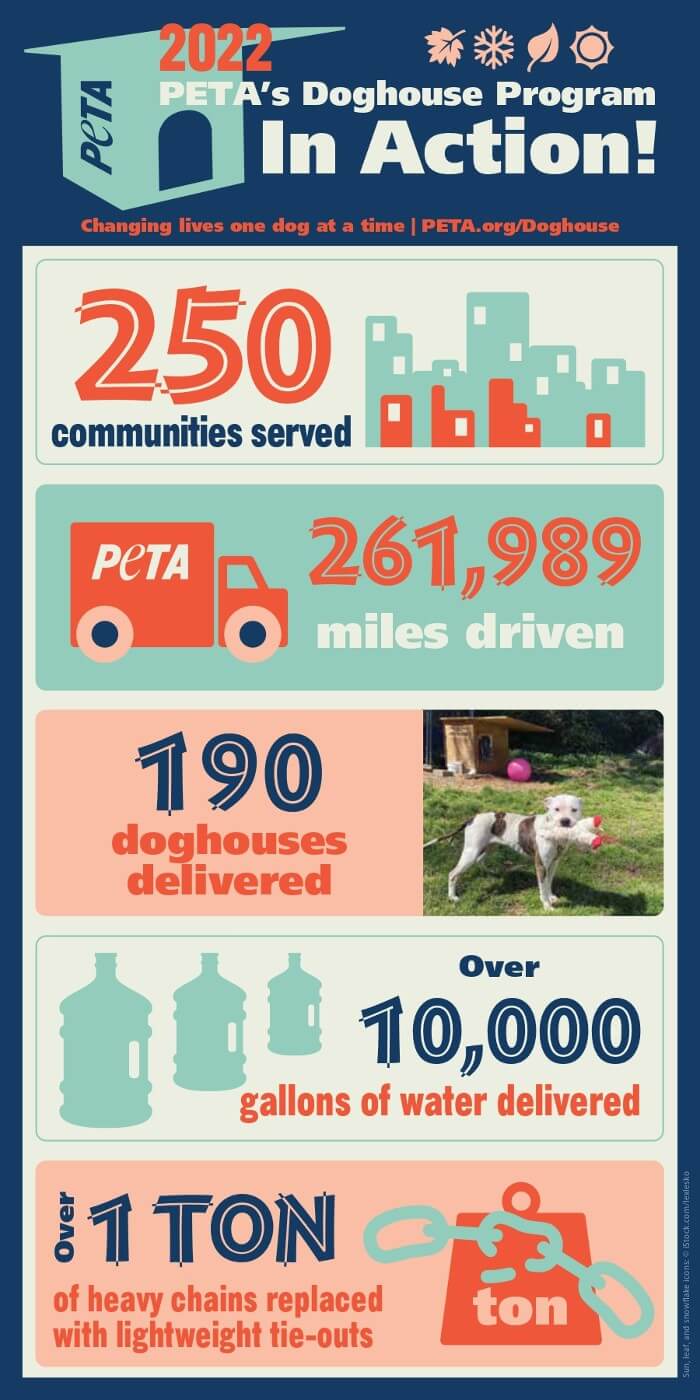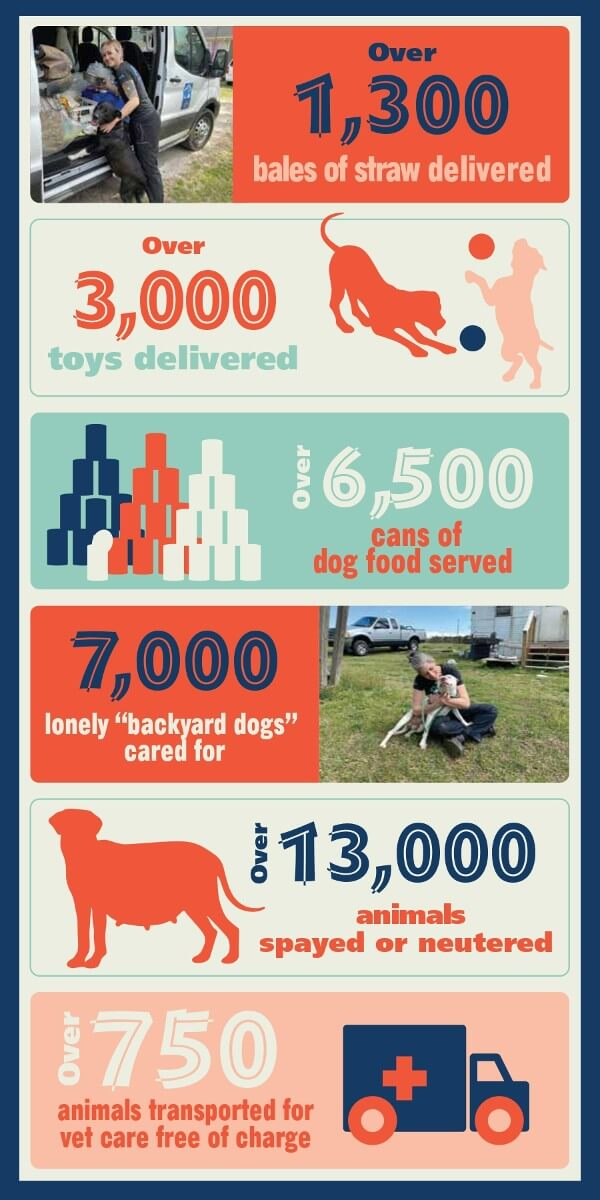 Dogs forced to live outside year-round in all weather conditions are often chained or penned without adequate shelter and suffer terribly. When owners insist on keeping dogs outside and refuse to hand them over to PETA, our doghouses can make a world of difference. Will you help a lonely "backyard dog" today?
Sponsor a Doghouse for a Dog in Need