Prime Inspirations: Gaone and Moses—Everyday Heroes for Animals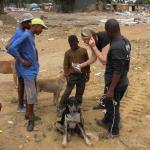 In the course of my work with PETA, I meet supporters every day who inspire me with their dedication and enthusiasm for animals. I want to share some of their stories with you, Prime readers.
Meet Gaone ("How-oh-nee"), a 15-year-old young lady who comes from a small village in the Kalahari Desert of Botswana. She now lives in the larger city of Maun in Botswana, where she is studying to become a veterinarian, hoping one day to return to her home village to help animals there.
Gaone recently became infuriated when she saw a group of athletic boys in Maun playing soccer with a cat—using the cat as their ball, kicking her back and forth. Gaone intervened and rescued the tormented soul, who was badly beaten up. She stood her ground in front of the group of intimidating boys and told them how wrong they were to hurt the cat. What courage for a normally shy girl, facing down the neighborhood boys!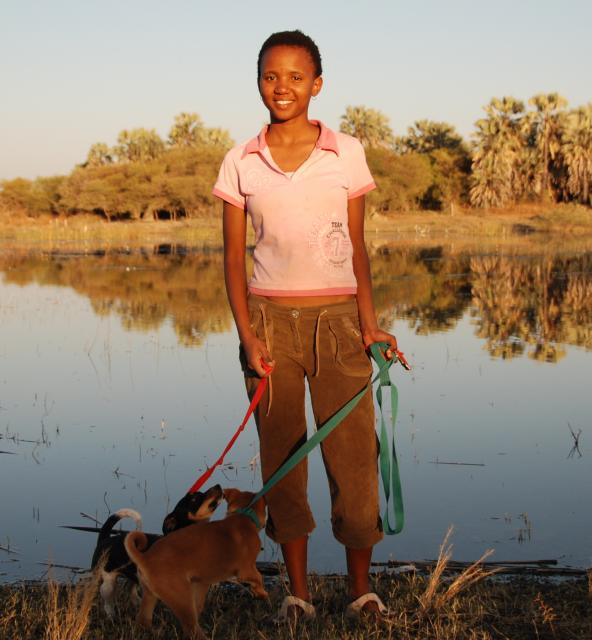 Gaone

Gaone has since adopted and nursed Tibe ("Wild Cat"), who has recuperated and is now healthy, happy, and well cared for. The boys learned a lesson, and Gaone continues to speak up for those who need a voice. Africa has a brighter future because of young people like her.
Moses is a young everyday hero who lives in Soweto, the infamous former township southwest of Johannesburg, South Africa. He is an orphan whose home for most of his life has been a scrap-metal shanty on the edge of the town garbage dump that serves as his primary source of sustenance. In this unlikely setting, the dogs seem to be healthier than the people, thanks to the efforts of this inspiring young man.
Moses takes care of eight dogs there, wisely making use of a charity's veterinary clinic to keep his canine friends healthy. He is the dogs' advocate—their champion—and his example has encouraged his friends and neighbors to provide better care for their dogs as well.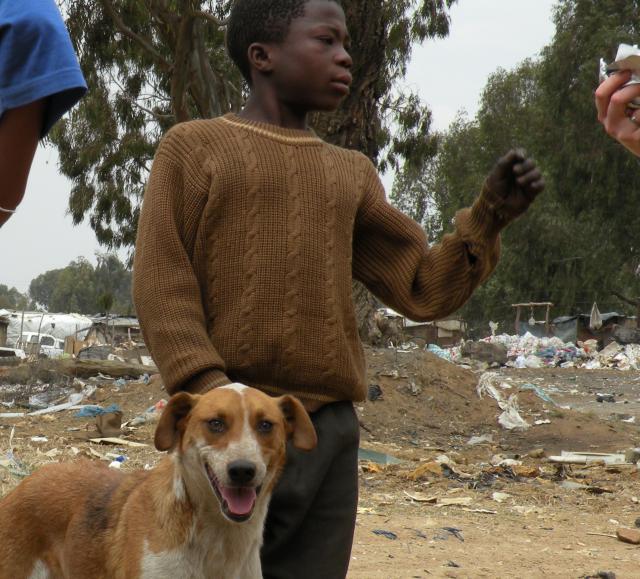 Moses
Gaone's and Moses' stories are just two examples that prove that we all have the power within us to make a difference for others. This post is really dedicated to all the kind-hearted people in the world who defend animals and care for them, who take small or big actions to help the defenseless, working alone or with a group, speaking up and reaching out when no one else will.
These two young people give me inspiration and hope for the future.
Who has inspired you? You can share a story with us of someone you know who inspires you—young, old, or no longer living. Let's hear about them!