Every year, we memorialize the legacy of a beloved member of the PETA family by presenting the Gregory J. Reiter Animal Rescue Award to those who demonstrate inspiring dedication to animals. Greg's wife, Alysoun Mahoney, today honors her late husband with her own commitment to animal rights and her efforts to provide rescued dogs, cats, horses, and wildlife with loving homes.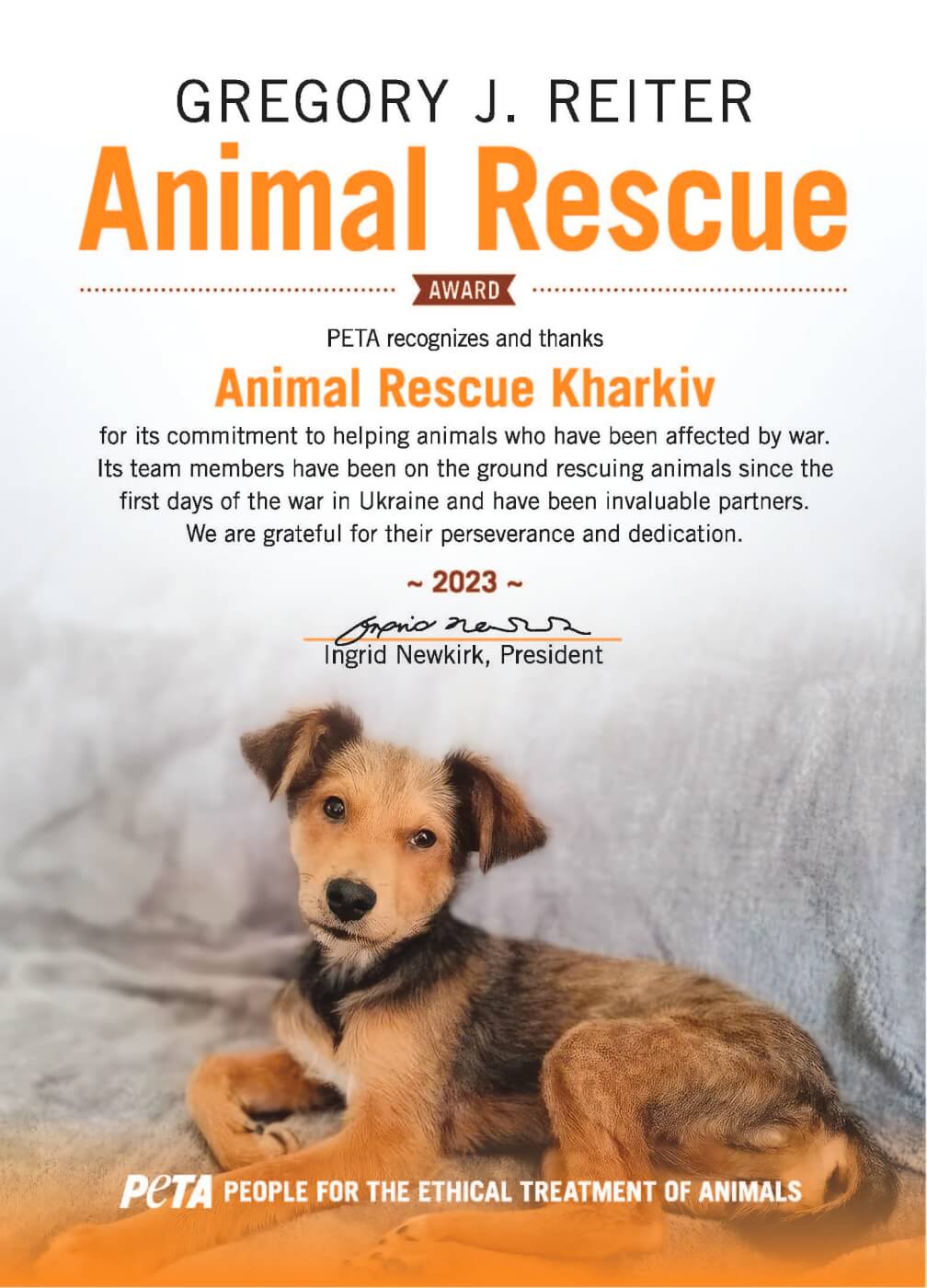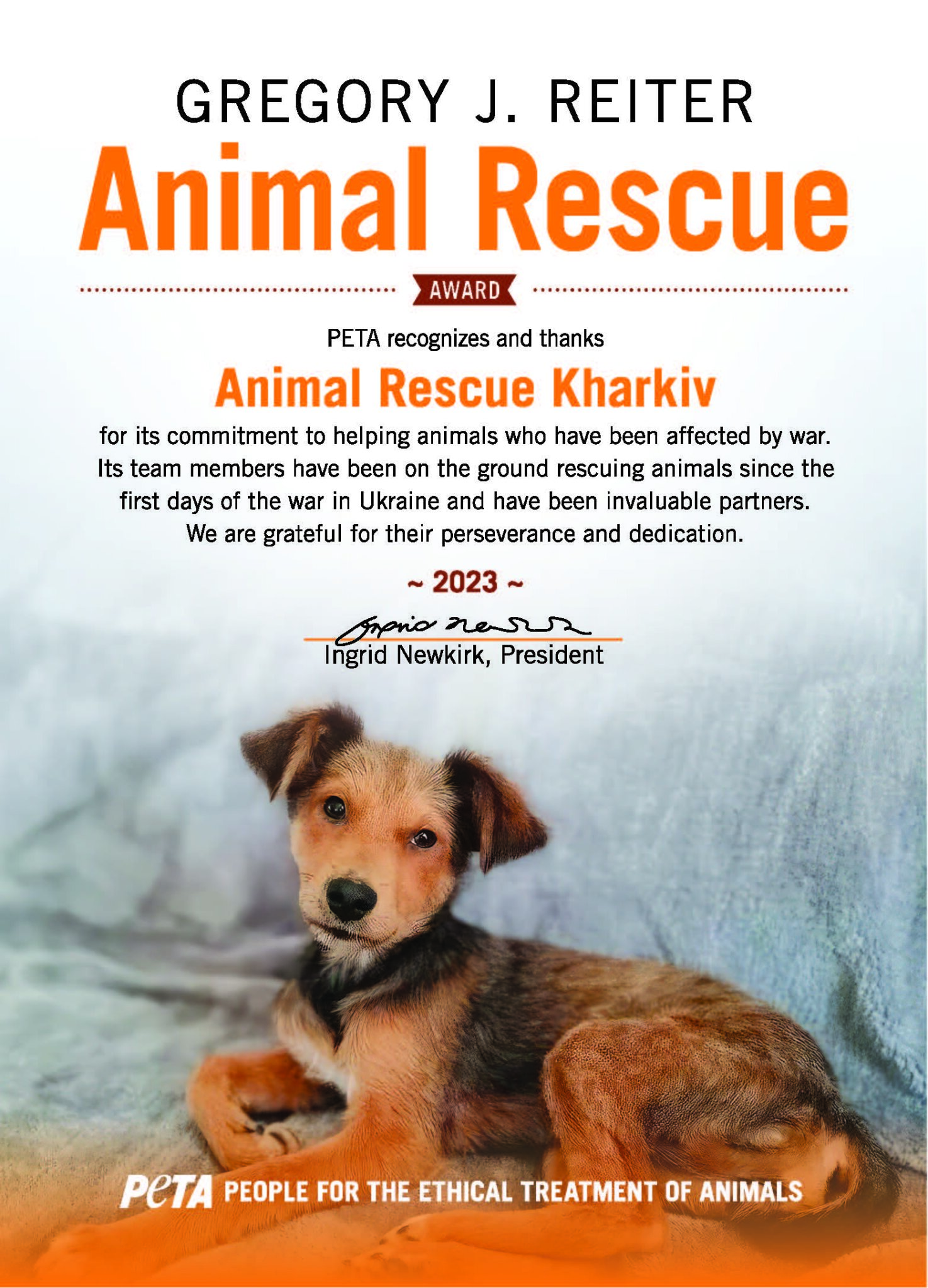 This year's award recipient, Animal Rescue Kharkiv (ARK), has captured the hearts of Alysoun and the thousands of others who have watched its inspiring videos on YouTube or read details about its lifesaving work for animals on PETA's blog.
ARK staffers have been pulling animals out of shelled buildings and rescuing abandoned cats and dogs in eastern Ukraine since the war first started, risking it all to help animals, even after large sections of the group's clinic were reduced to rubble as a result of being hit by Russian missiles. The team has provided veterinary care to countless animals struggling to survive the devastation surrounding them and helped many of them begin their journey to safe homes far from the front lines.
In Alysoun's words, "I have followed reports about animal rescue work in Ukraine since the first days after the February 2022 invasion, and I have been awed by the courage and professionalism that ARK team members have consistently displayed under unimaginable adversity. I am so proud that this award in Greg's memory can do just a little to recognize the group's heroic work."
We hope this award serves as a reminder of the impact of ARK's lifesaving work for animals, which has moved so many people around the world. Duzhe dyakuyu! ("Thanks very much!")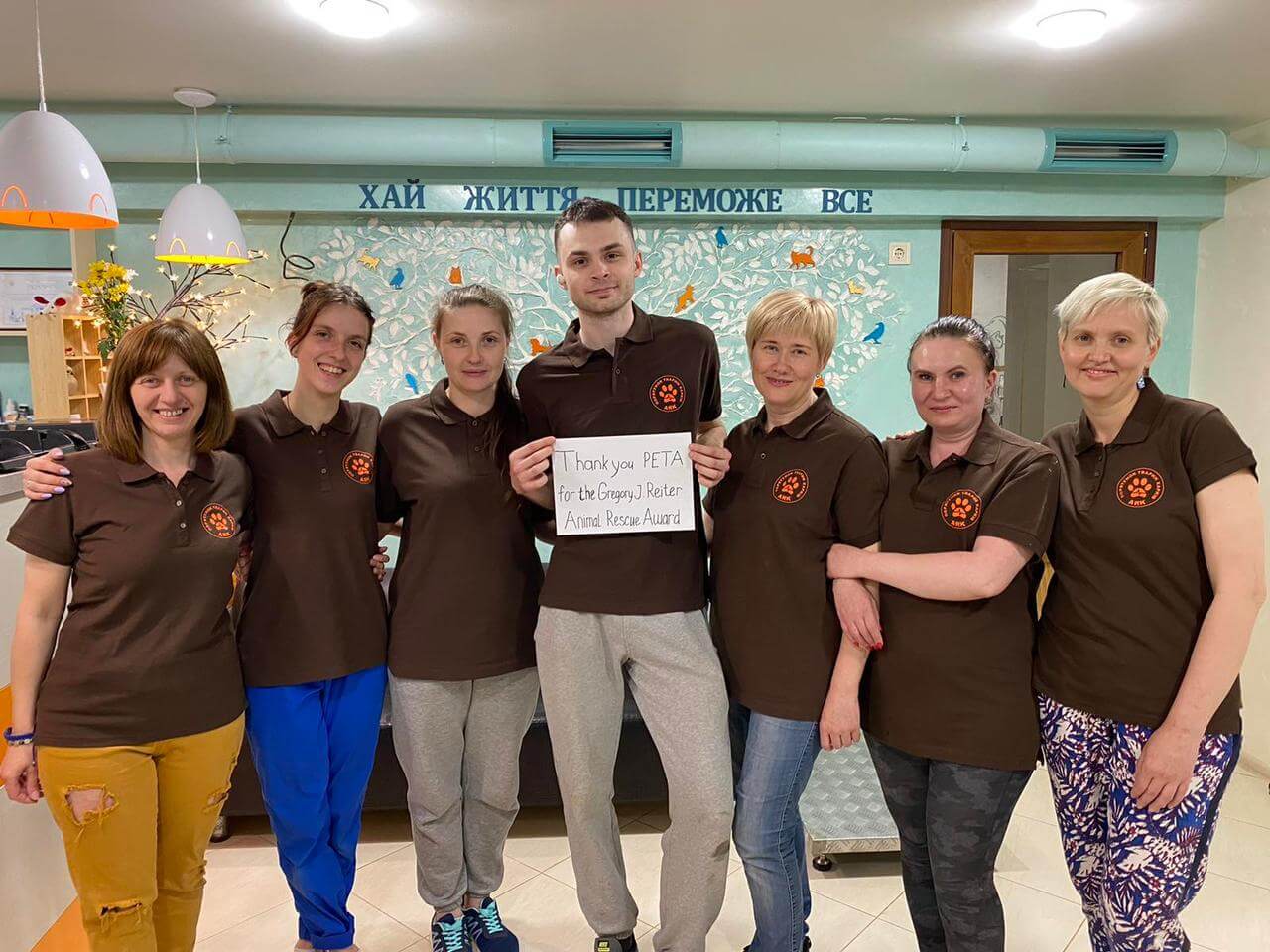 Visit PETA.org/GCF to learn more about how you can help animals in Ukraine.