Whenever I go out to eat, I  leave one of PETA's restaurant comment cards behind with my payment. There are a lot of vegan-friendly restaurants in Sarasota, Florida, where I live, and I want to show my appreciation to those that offer vegan options—and encourage them to add even more. It's also a polite (and convenient) way to let other establishments know that customers are eager for cruelty-free eats.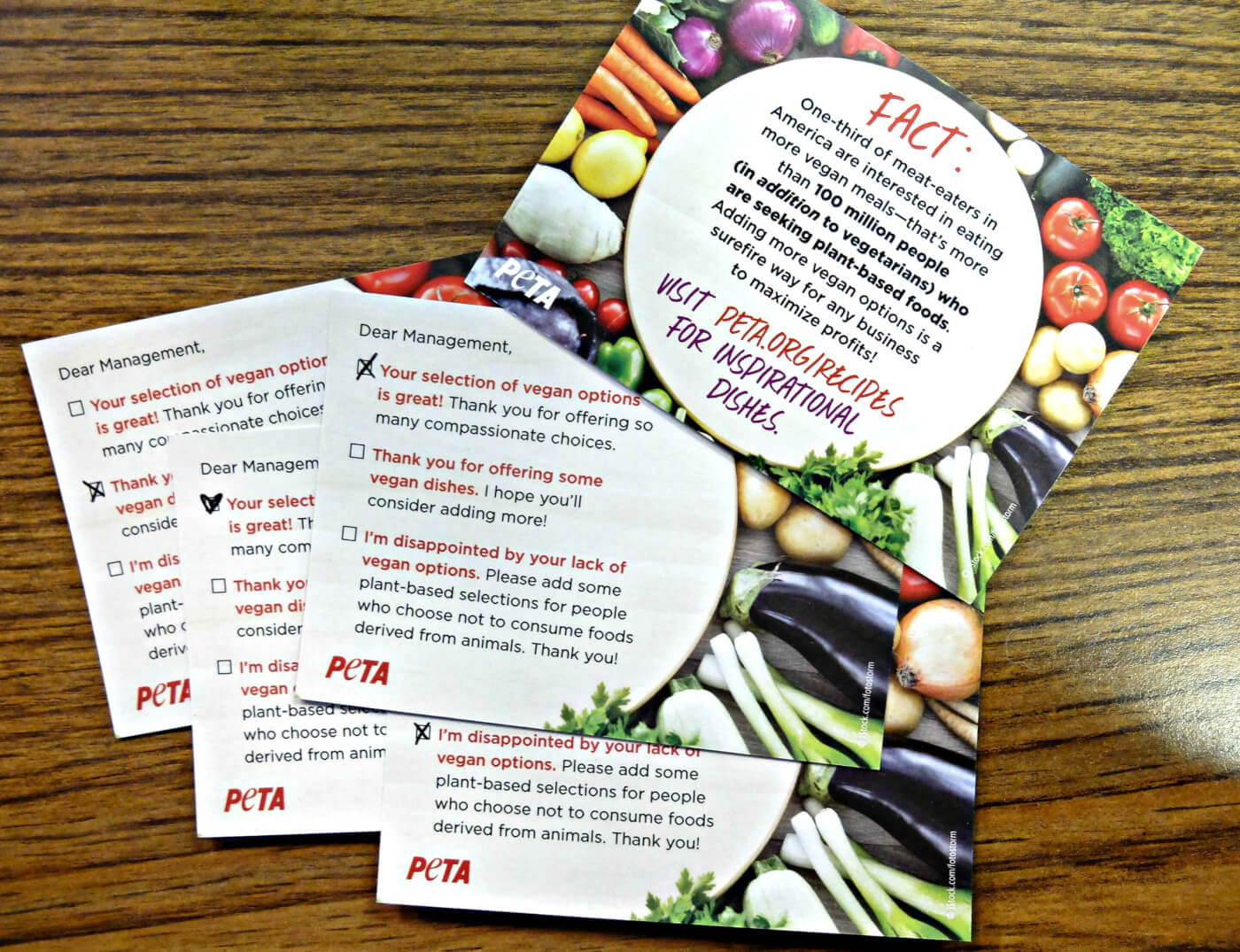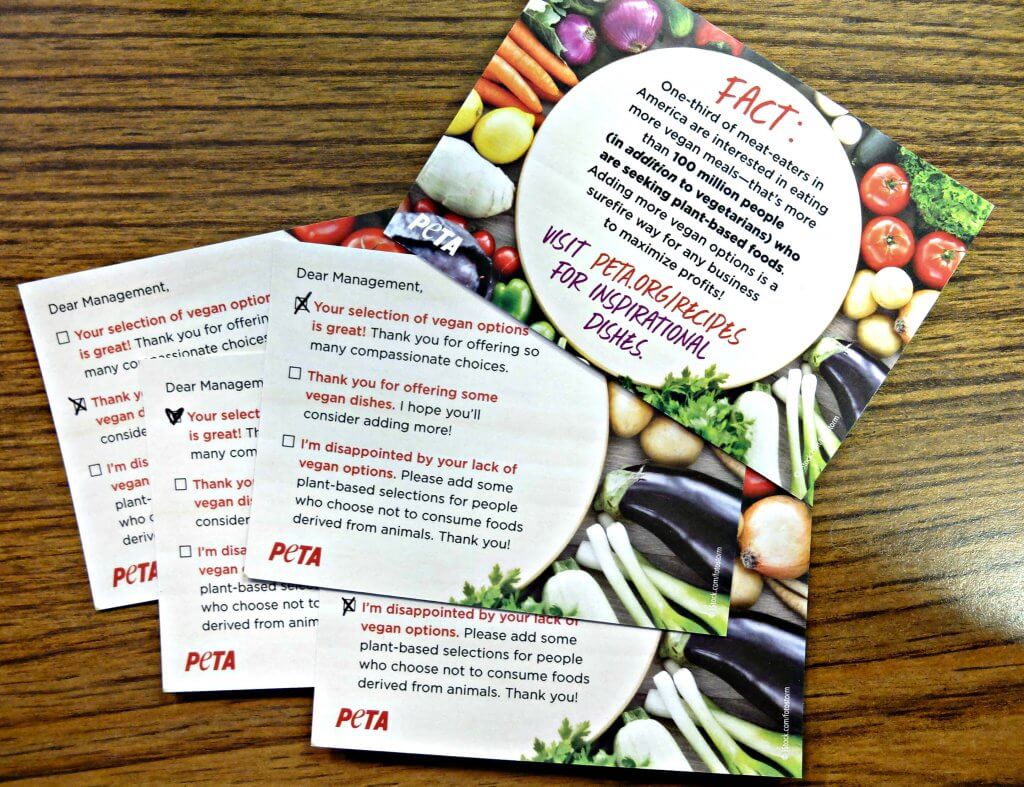 Feedback is important for restaurants. Hearing what customers want (and don't want) on the menu allows the management to serve their patrons better. The owner at one of the pizza places I frequent could hardly contain his excitement about his decision to begin offering vegan cheese, and he told me how happy he is that I  come to his restaurant specifically to enjoy the vegan pizza.
It's wise for other restaurants to offer vegan options, too, considering that one-third of meat-eaters in the U.S. are interested in consuming more cruelty-free meals. Tasty vegan food can entice everyone, from meat-eaters to vegetarians to diners who have dairy or egg allergies to customers who simply want healthy choices. And when people who enjoy vegan food realize that a restaurant serves these delicious items, they spread the word, often via social media.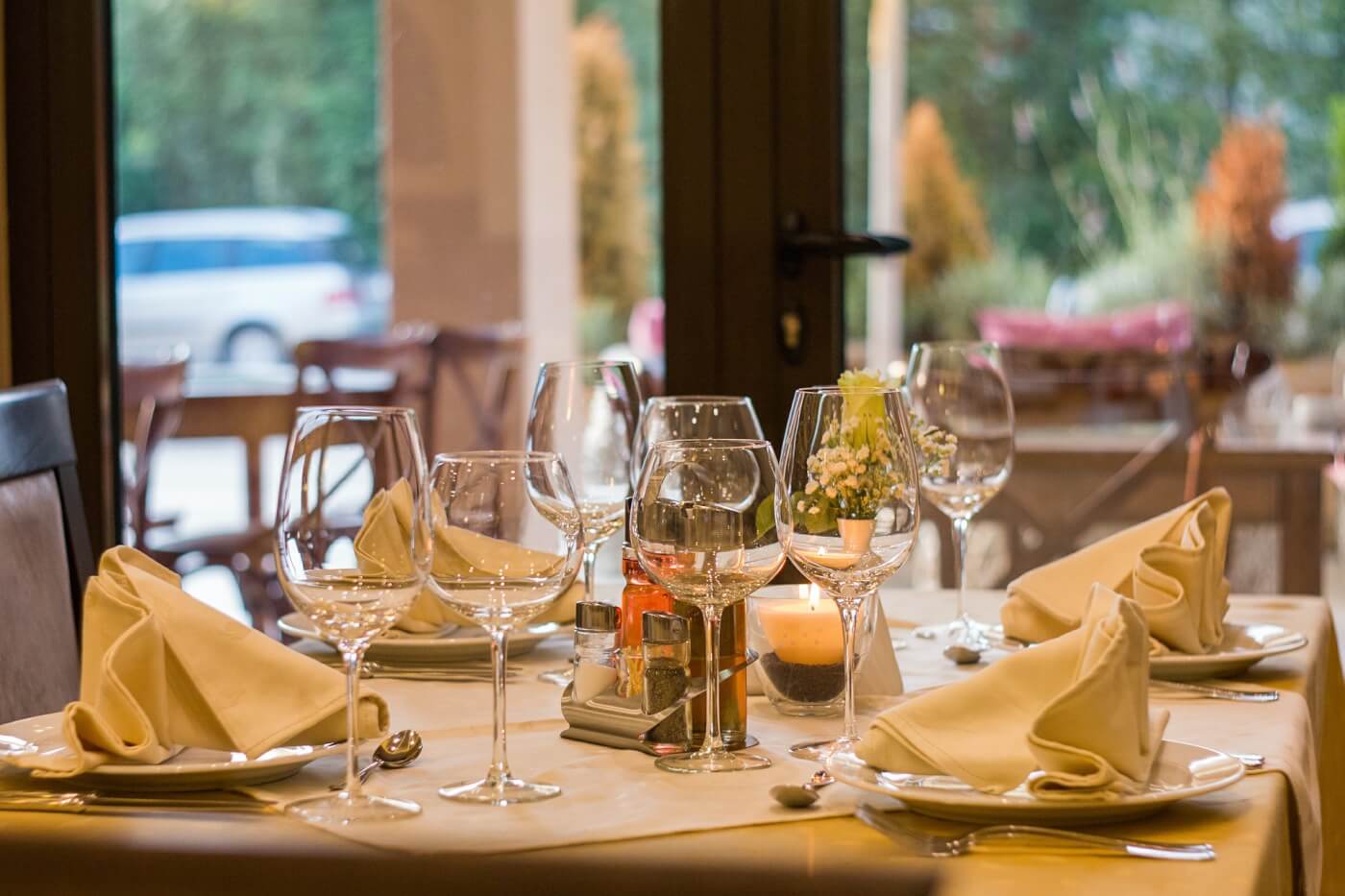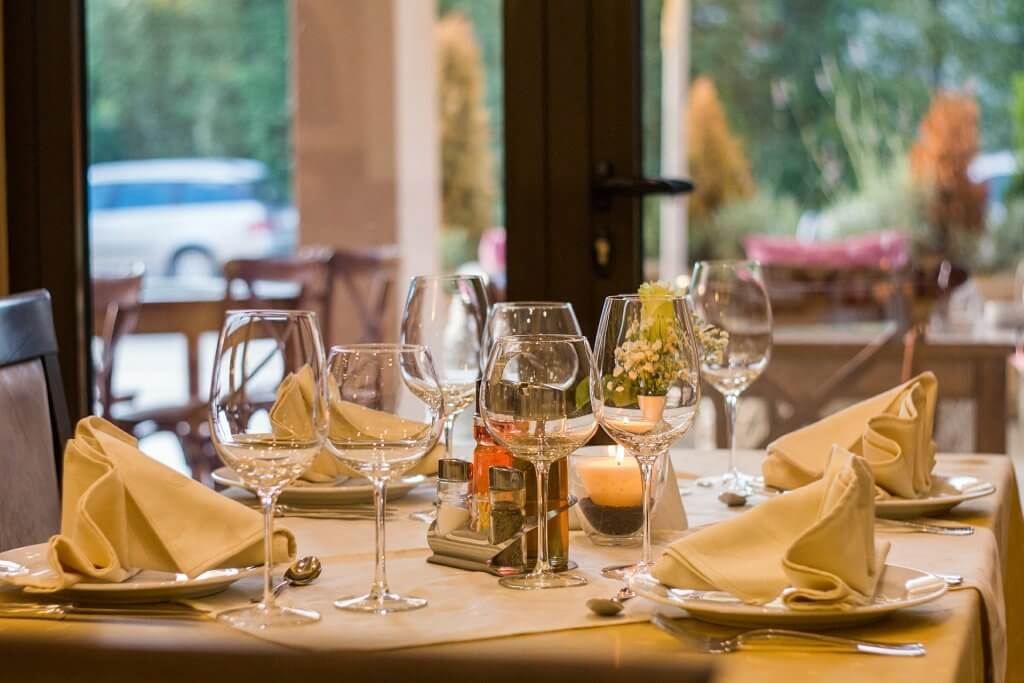 Many restaurants are adding vegan options to avoid falling victim to the "veto vote"—which happens when a group of diners rules out an establishment because it doesn't have enough choices for the vegan members of the party. Popular eateries—including TGI Fridays, Chipotle Mexican Grill, Panera Bread, and Yard House—now offer vegan options.
Let restaurants know what you think, and encourage them to offer more cruelty-free foods. Order a stash of   so that you can urge eateries to have more vegan choices. And be sure to let me know in the comment section below if you receive any feedback about your feedback, especially if a restaurant starts offering more vegan options.