PETA just held a virtual event celebrating and benefiting our high-volume, low-cost spay/neuter clinics in southeastern Virginia and northeastern North Carolina and highlighting the tremendous contributions made to that program by longtime PETA Vanguard Society member and animal advocate David J. Reuben.
If you missed the event (or would like to watch it again!), please click here and enter SPAY2022 as the password. And there's still time to make a special gift that will have twice the impact on PETA's lifesaving work for dogs, cats, and other animals—thanks to David's outstanding generosity.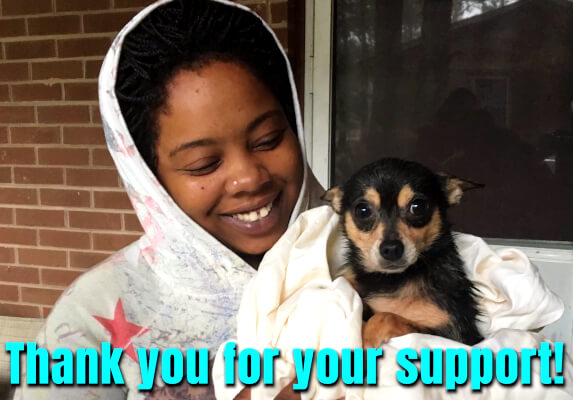 After getting an exclusive behind-the-scenes look at how our mobile clinics are stemming the companion animal overpopulation crisis every single day, event viewers were able to "meet" David—and his beloved cat companion, Tony—and learn why he supports our clinic programs so strongly. Take a look!