Cargill, one of the largest meat processors in the world, recently announced that it would sell off its feedlots and use the proceeds to invest in plant-based protein. I have to believe that Green Century, one of the fund families that my firm uses in many of our clients' portfolios, is at least partially responsible for this milestone.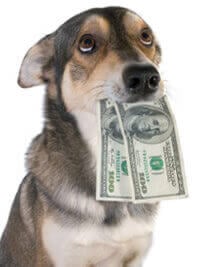 Last year, Green Century presented a shareholder resolution to Tyson Foods asking that the company disclose the steps that it was taking to address the risks to its business from the increased popularity of plant-based eating. Green Century withdrew this resolution once Tyson made the announcement that it had invested in Beyond Meat. Tyson and Cargill are not making these moves to make their investors "feel good"—rather, they're acknowledging the investment opportunities arising from plant-based enterprises.
If you're not willing to support the meat industry by buying chicken and burgers, you should consider whether you're doing so indirectly by purchasing shares of mutual funds that invest in companies that profit from their sales. While many socially responsible investment (SRI) funds won't invest in companies that profit from adult entertainment, alcohol, firearms, gambling, nuclear power, predatory lending, tobacco, or weapons, nowhere is animal welfare mentioned. Some SRI mutual funds actually own millions of shares in businesses that profit from the killing and exploitation of animals. Although these funds may justify these holdings by arguing that the company in question has a diverse board or is reducing its use of plastic, I don't agree that this warrants calling these businesses "ethical."
While investing in individual securities—rather than mutual funds—gives investors more control over what's in their portfolios, many individuals must use mutual funds to be diversified, since money managers typically require a minimum of $100,000. (Mutual funds, on the other hand, generally can be purchased with less than $100.) While some sectors are inherently "safer" (i.e., not directly exploiting or harming animals), some are trickier.
I've written to the investor-relations departments of many pharmaceutical and medical companies asking if they test on animals and informing them that, if they do, we'd be selling the shares held by our firm's clients. I've included a link to the American Anti-Vivisection Society to make them aware of the available alternatives and told them to let us know if they move away from animal testing in the future. When I found a company that processes "sustainable" seafood in one of the funds that our firm used, I contacted the fund family to let it know that unless it was holding these shares for shareholder-advocacy reasons, we'd be selling our clients' position. In an effort to hold this same fund accountable, I also made my animal-friendly colleagues aware of this contradiction and shared this finding on social media. If a fund isn't willing to budge, we're able to replace it with another that has a similar investment style.
In my next post, I'll discuss the opportunities humane investors have available, as well as the challenges we face ahead.
***
Brenda A. Morris is an investment adviser representative of First Affirmative Financial Network, LLC, a nationwide network of investment professionals specializing in socially and environmentally responsible investing.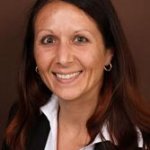 As a vegan Certified Financial Planner, Brenda encourages everyone to consider "humane investing." She has presented to animal activists around the county, including groups such as the Vegetarian Society of Richmond, the Sierra Club, the alumni of the College of William and Mary, Caryn Hartglass' Responsible Eating and Living radio show, graduates of Victoria Moran's Main Street Vegan Academy, Katrina Fox's Vegan Business Media podcast, the D.C. Green Festival, the N.H. Veg Fest, PETA, Northrop Grumman's Green Volunteer Group, Portland's VegFest, and the NYC Green Festival. She is determined to raise the bar for funds that are purportedly "sustainable" and "ethical," as she strongly believes that they should consider animal rights and animal welfare in their investment process.