Some people are born to make a difference. Virginia attorney Philip Hirschkop is one of those people.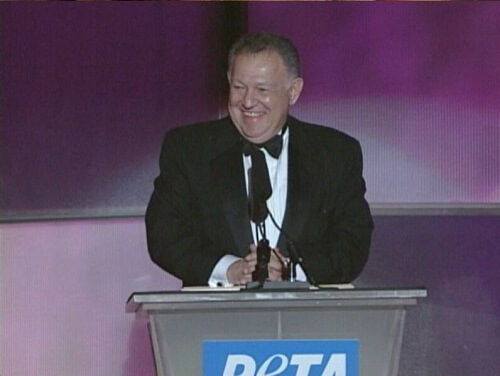 A lifelong defender of social justice, he has worked with peace activists as well as civil rights, women's rights, teachers' rights, and animal rights organizations for more than 50 years. He represented Martin Luther King Jr., Norman Mailer, the Hunt brothers, the May Day protesters, and numerous anti-war protesters during the 1960s and 1970s.
Since PETA's founding, Hirschkop has served as PETA's litigation counsel, defending protesters who have been arrested while exercising their First Amendment rights and spearheading landmark lawsuits such as PETA v. Berosini, the case that put Las Vegas showman and notorious orangutan abuser Bobby Berosini out of business.
In recognition of Hirschkop's 35 years of service, the PETA Foundation's legal department—which houses 17 attorneys working on animal cases worldwide—is being named
The Philip J. Hirschkop Legal Department.
One of Hirschkop's landmark victories was Loving v. Virginia—which declared laws banning interracial marriage unconstitutional and is the subject of both the HBO documentary The Loving Story and an upcoming feature film directed by Jeff Nichols.
Many of Hirschkop's cases have dealt with the rights of citizens to demonstrate in and around public buildings and on public lands—a crucial part of PETA's outreach efforts. His other PETA-related cases include PETA v. Doughney, the first case brought under the Anticybersquatting Consumer Protection Act, which won the PETA.org domain name from an anti-animal domain-name squatter. In Huntingdon Life Sciences v. PETA, Hirschkop successfully fended off a civil racketeering claim against PETA's investigation of cruelty to animals at a laboratory. And in Covance Laboratories v. PETA, he defended PETA against the world's largest contract laboratory's attempt to stop the group from disseminating footage exposing illegal animal abuse by experimenters.