PETA's work for animals is making headlines around the world. Here are some of our most widely covered animal rights and campaign stories in recent weeks.
Joaquin Phoenix Acquires Film Rights to Free the Animals
The Hollywood Reporter broke the news that Joaquin Phoenix has acquired the film rights to PETA President Ingrid Newkirk's landmark book Free the Animals. The compassionate actor also wrote a terrific foreword for the 30th anniversary edition, which was released on May 5. Order your copy today.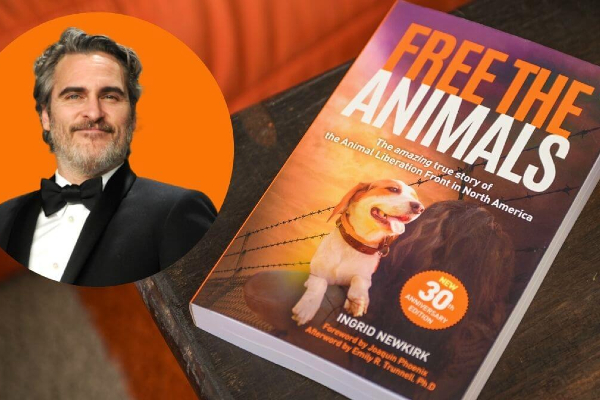 Virginia Governor Signs 5 Beagle Protection Bills Into Law
MSN, Yahoo!, and many other media outlets shared the terrific news that five beagle protection bills have been signed into law by Virginia Gov. Glenn Youngkin. The historic move follows PETA's undercover investigation into Envigo's beagle-breeding facility and our nonstop legislative pressure to get more legal protection for thousands of dogs bred for experiments in the state.
Sofía Sisniega Stops By PETA Latino's Spay-a-Thon for Cats in Cancún
Several major Mexican media outlets covered PETA Latino's spay-a-thon for cats in Cancún, Mexico, which spayed or neutered 206 cats in just two days and featured a special appearance by beloved actor Sofía Sisniega.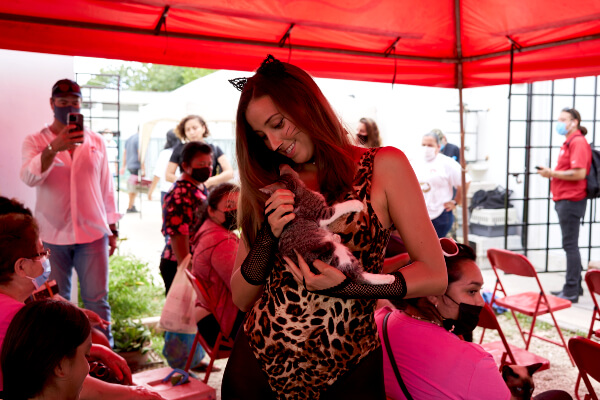 Stressed Dolphin Attacks Trainer During a Show at the Miami Seaquarium
A Miami Seaquarium trainer was attacked by a stressed dolphin during the "Flipper Dolphin Show" in early April—further proving that every dolphin suffering at the abusement park needs to be transported immediately to a reputable sanctuary.
Simon Pegg Wants Faux, Not Fur, for Queen's Guard's Caps
Actor and comedian Simon Pegg stars in a new campaign by PETA U.K.—shot by renowned photographer Rankin—showing off the world's first faux–bear fur cap and calling on the Ministry of Defence to "go fake, for the bears' sake."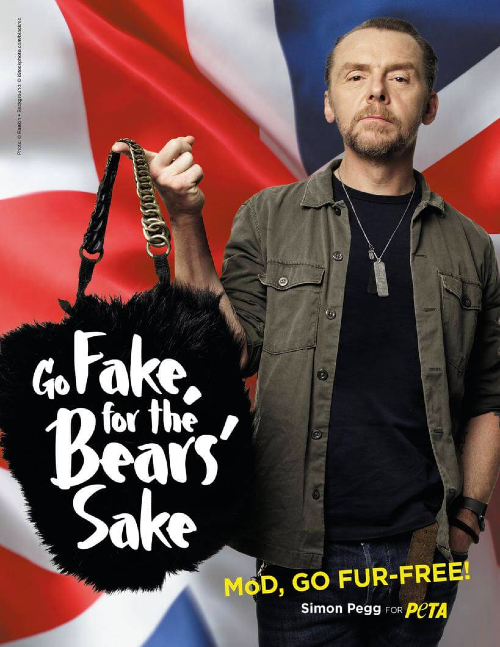 Alan Cumming Doubles PETA's Reward for Information Leading to Tonka
PETA pal Alan Cumming has matched our offer and put up his own $10,000 reward for information that would reveal the whereabouts or confirm the death of Tonka the chimpanzee—his costar in the 1997 film Buddy—who is missing after years of imprisonment at the now-defunct Missouri Primate Foundation.