Compassionate fashion rocks! That was the buzz in the gift lounge at the Latin GRAMMYs, where PETA Latino gave away chic vegan accessories to some of the biggest stars in Latin music, including singer and guitarist Carla Morrison, who showed off her new faux-fur handbag from Marei1998 to her more than 2 million followers on Instagram.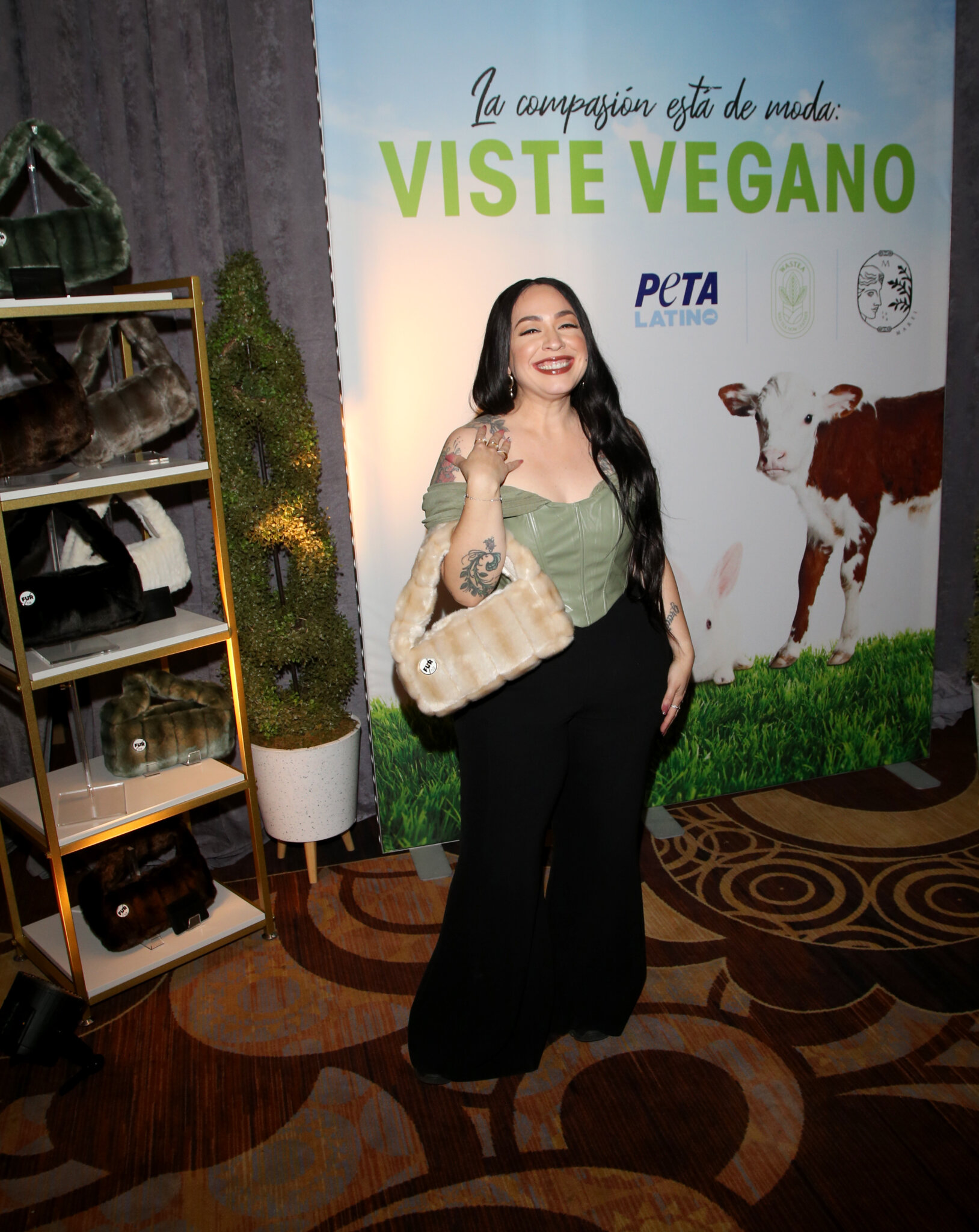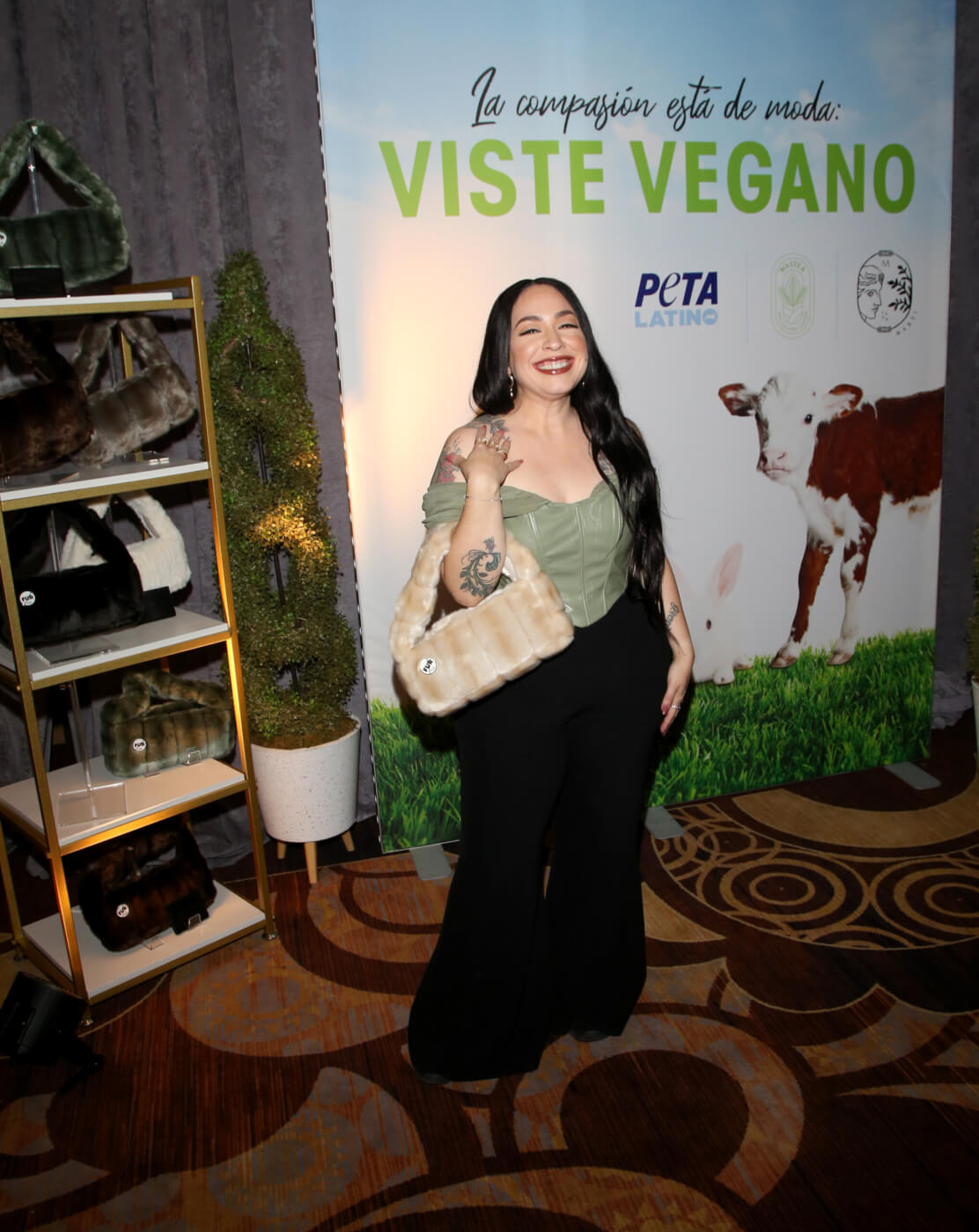 Gift lounge spokesperson Lizza Monet Morales said that PETA Latino's vegan leather wallets from WASTEA—made with discarded tea leaves—were one of the most remarkable gifts she'd seen and pointed out how easy it is to advocate for animals while being fashionable and having fun.
PETA Latino's gift lounge giveaways were a hit with attendees at the Latin GRAMMYs. Tons of celebs—including pop duo Jesse & Joy, Latin music superstar Carlos Vives (whose songs you may know from Encanto), and artists Marco Antonio Solís and Yalitza Aparicio—raved about PETA Latino's swag and posed for photos at our booth. We also gave out "NO FUR" pins to sport on the recipients' mink-free bags—or anytime they wear faux—to show the world that fashion and compassion are perfectly in sync. And by sharing these gifts, we generated more free publicity for vegan fashion than we could ever afford to pay for.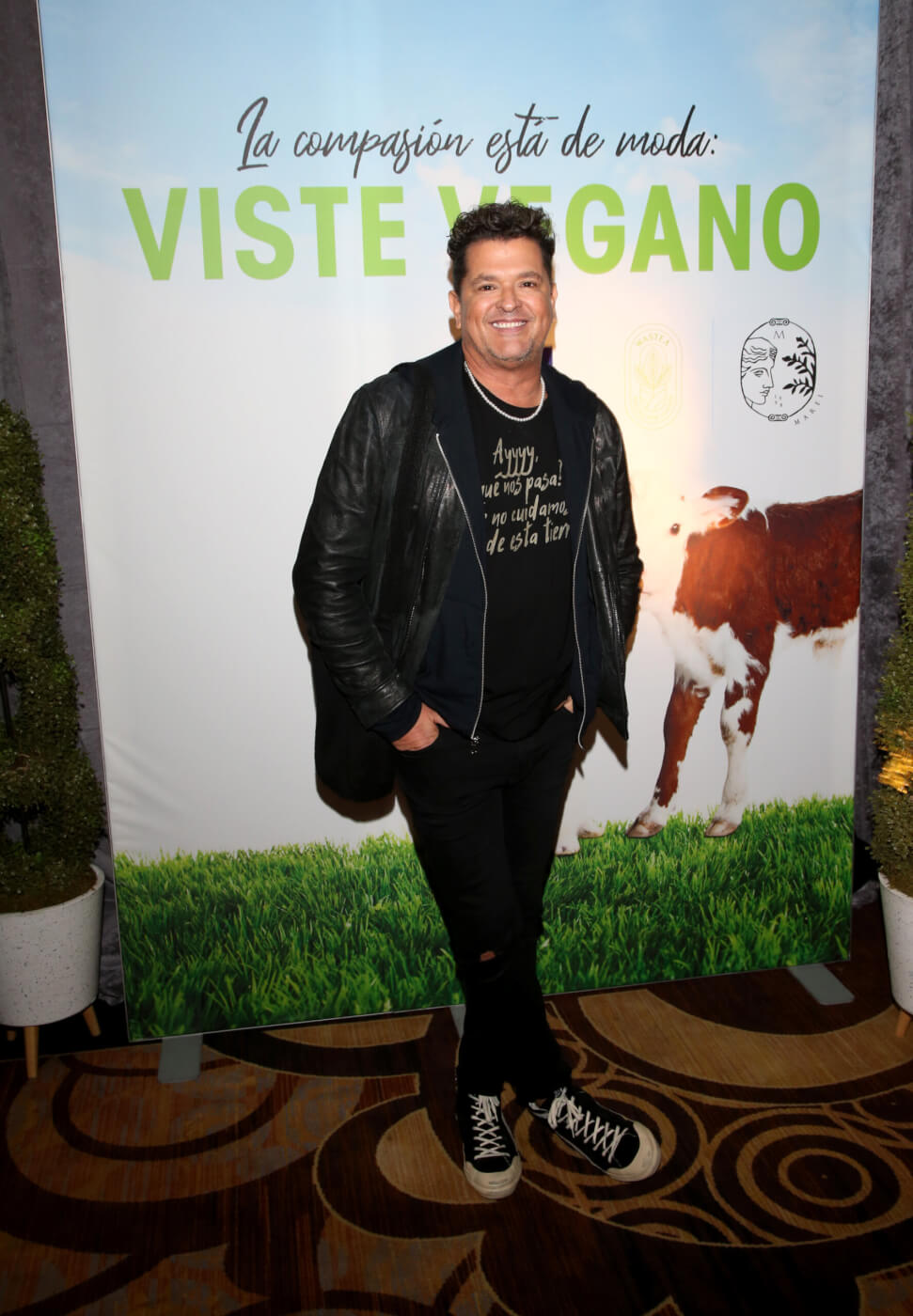 Meanwhile, the global leather industry is terribly out of tune, slaughtering more than a billion animals every year—many of whom are confined to crowded, filthy feedlots and then crammed onto trucks to be transported in all weather extremes to slaughterhouses, where their throats are slit before their skin is used to make wallets, handbags, and shoes. Minks and other animals on fur farms don't have it any better: Investigators have revealed that terrified animals are confined to filthy wire cages before being gassed, electrocuted, or bludgeoned and then skinned—often while they're still alive.
With all the innovative, readily available vegan materials on the market, it's so easy to protect animals and the environment without compromising on style. Compassion is music to everyone's ears!
You can be a rock star for animals by wearing only vegan leather and faux fur and telling Urban Outfitters, Anthropologie, and Free People to stop selling animal-derived materials.