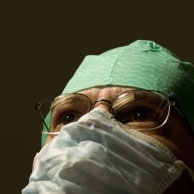 The following statement is not from a PETA publication—although PETA has made the same point many times throughout the years. It's from The Permanente Journal, a peer-review journal put out by Kaiser Permanente, one of the largest nonprofit health-care plans in the United States, with more than 9 million members:
Concerns about the rising cost of health care are being voiced nationwide, even as unhealthy lifestyles are contributing to the spread of obesity, diabetes, and cardiovascular disease. For these reasons, physicians looking for cost-effective interventions to improve health outcomes are becoming more involved in helping their patients adopt healthier lifestyles. Healthy eating may be best achieved with a plant-based diet, which we define as a regimen that encourages whole, plant-based foods and discourages meats, dairy products, and eggs as well as all refined and processed foods.
A health-care provider—an industry giant, no less—is essentially encouraging people to go vegan!
Studies show that vegans are less likely to be obese and suffer from heart disease, diabetes, cancer, strokes, and other health problems. In fact, the Academy of Nutrition and Dietetics officially states that vegetarians and vegans enjoy a lower risk of death from ischemic heart disease, lower blood cholesterol levels, lower blood pressure, lower rates of hypertension and type-2 diabetes, and lower body mass indices as well as lower overall cancer rates.
Because of this, health insurance companies in the United Kingdom and the Netherlands offer discounted rates for vegetarians and vegans, and U.S. health insurance carriers are encouraging their clients to eat healthier in order to reduce their risk of costly chronic diseases. Scott Forslund of Premera Blue Cross, has even pointed out that "the connection between a vegetarian diet and reducing the costs of these high-impact health conditions is clear as a bell."
If you haven't already gone vegan, consider taking PETA's pledge to be vegan for at least 30 days. And check out PETA's vegan recipes and tips on how to go vegan.
After all, we don't want to spend our golden years in a doctor's office or our retirement fund on medical bills.