Heaven on Earth is quite possibly Laguna Lodge Eco-Resort & Nature Reserve on turquoise Lake Atitlán in Guatemala. My boyfriend and I have a goal of traveling to two new countries a year, but after spending a week at Laguna Lodge, I found myself listing to him all the reasons why we need to return.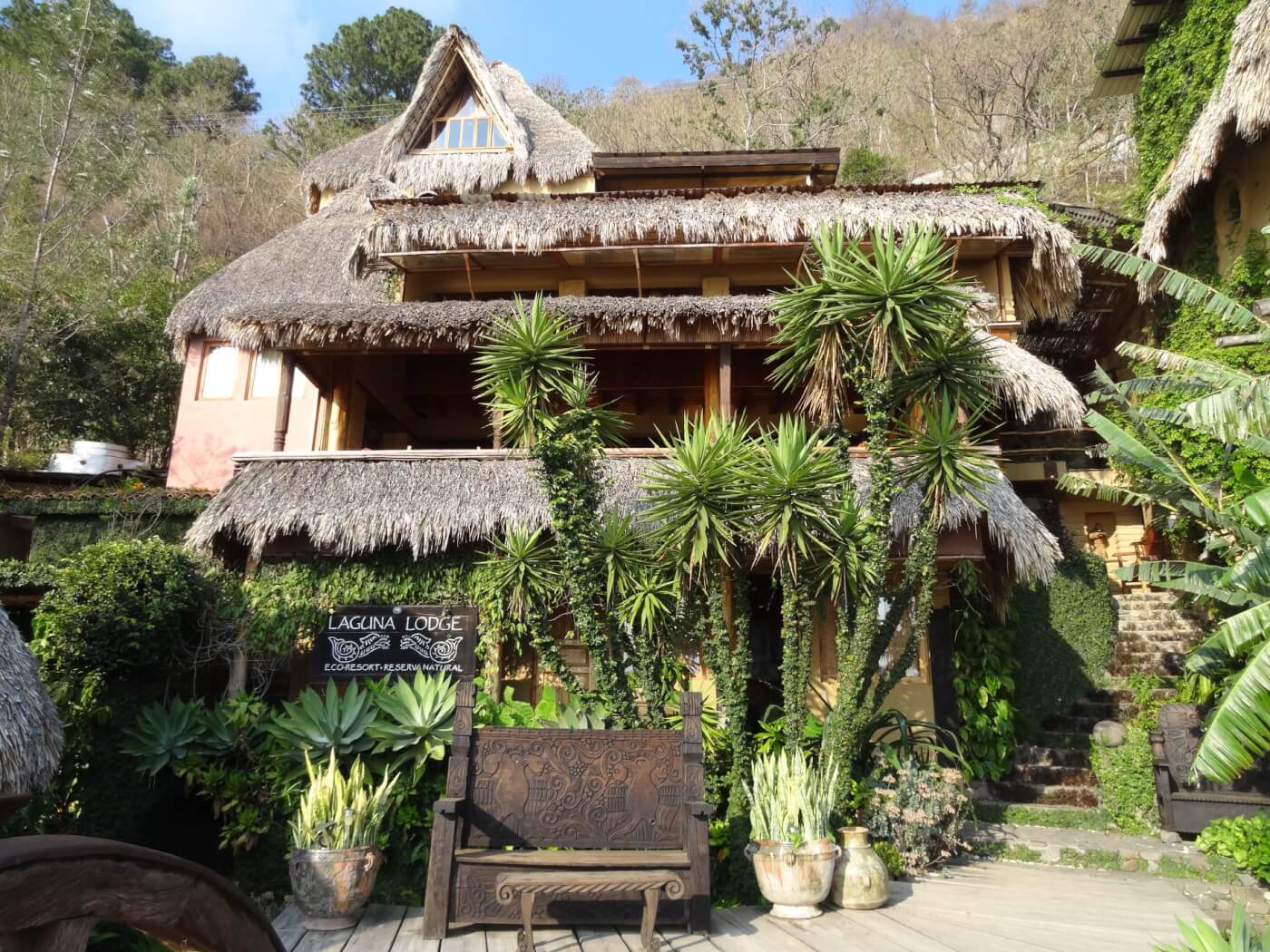 This is travel that you can feel good about for so many reasons. The entire resort runs predominantly on solar power. Adobe walls and thatched roofs keep the temperature constant, so there's no need for heat or air conditioning. Romantic stone hearths warm up the cozy dining room on cool nights. The resort uses eco-friendly cleaning processes instead of dangerous, polluting chemicals. And it and nearly everything in it were handmade from local, sustainable, natural materials by Mayan descendants, preserving the environment and supporting the local economy and indigenous people.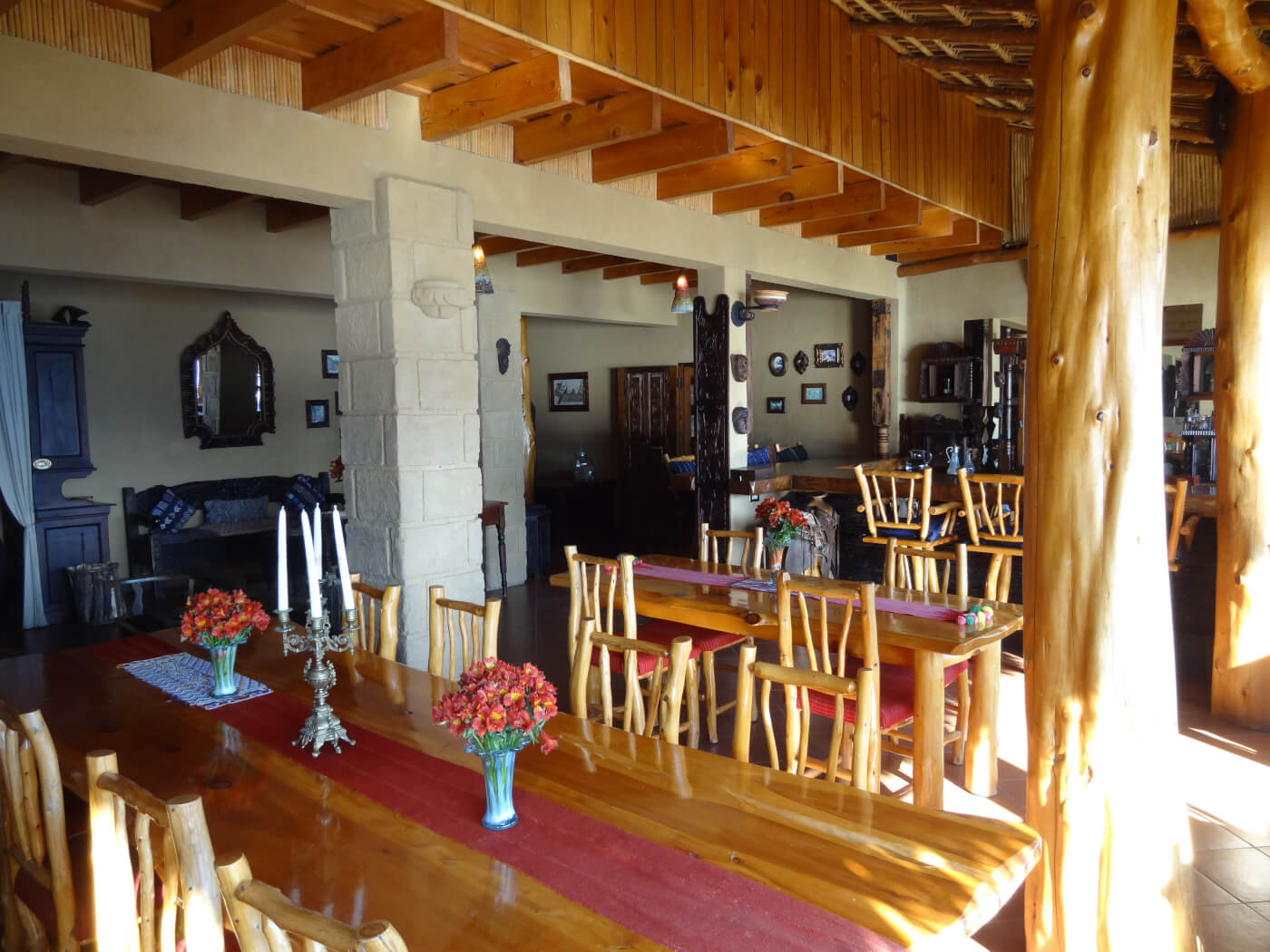 Best of all, no animal is ever harmed for anything here.
Laguna Lodge is nestled in its own nature reserve, which provides wildlife with expansive protected habitat. You can wander through it on a marked trail with your camera and one of the resort's maps. The toiletries offered in every room are cruelty-free, are placed in stunning locally made holders to avoid plastic waste, and smell heavenly. I didn't even take those I had brought with me out of my bag.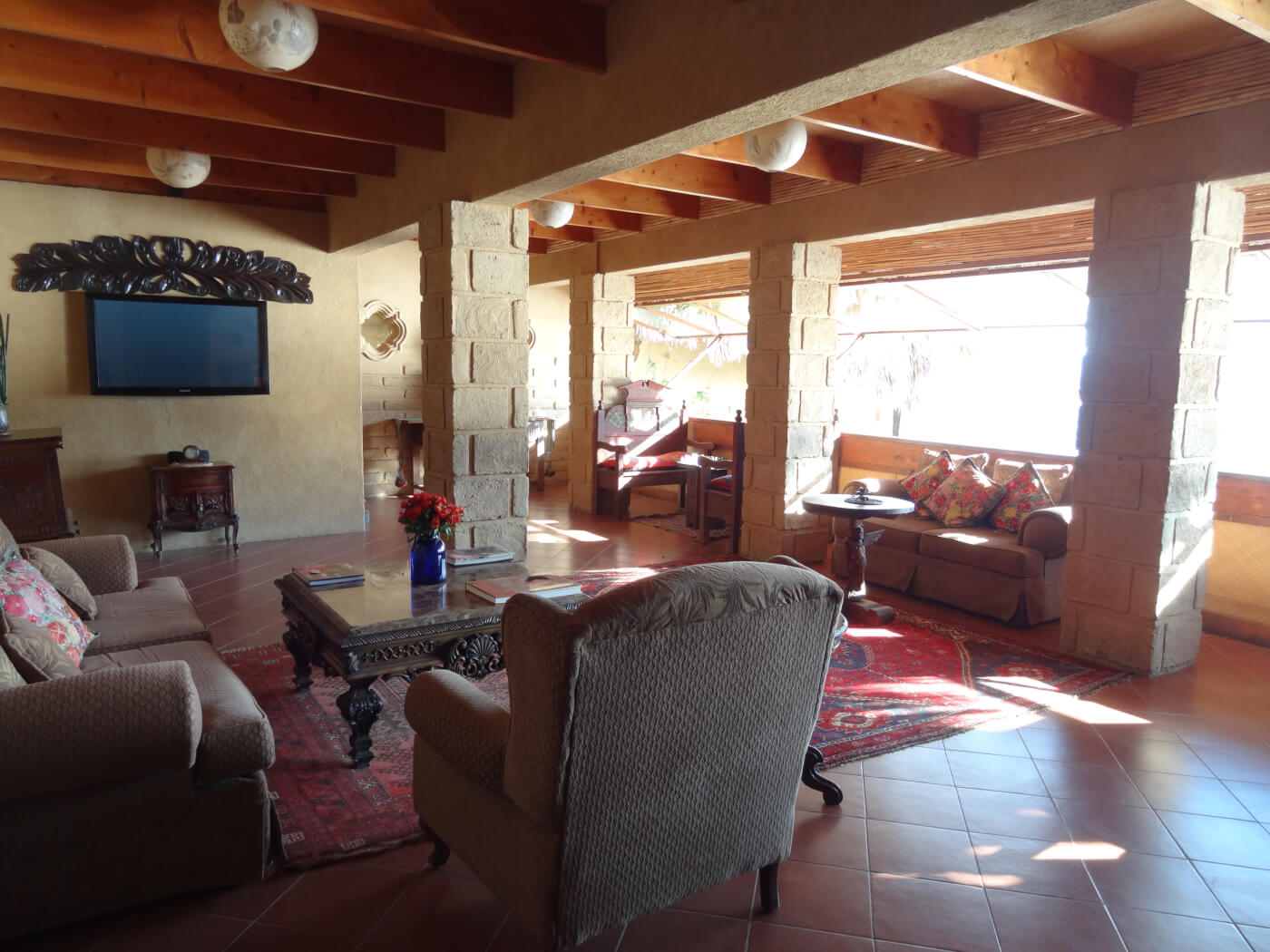 The stunning wood furniture is of a quality we rarely see now, and the linens, robes, and other cloth goods are expertly woven from locally grown cotton by women's weaving co-ops in the Mayan tradition and hand-dyed using colorful flowers that they grow themselves. One of our favorite things to do was to snuggle into our gorgeous Mayan robes and sip a cup of fresh coffee made from beans grown right on the hillside while we watched the sun come up over the two towering volcanoes immediately across the lake.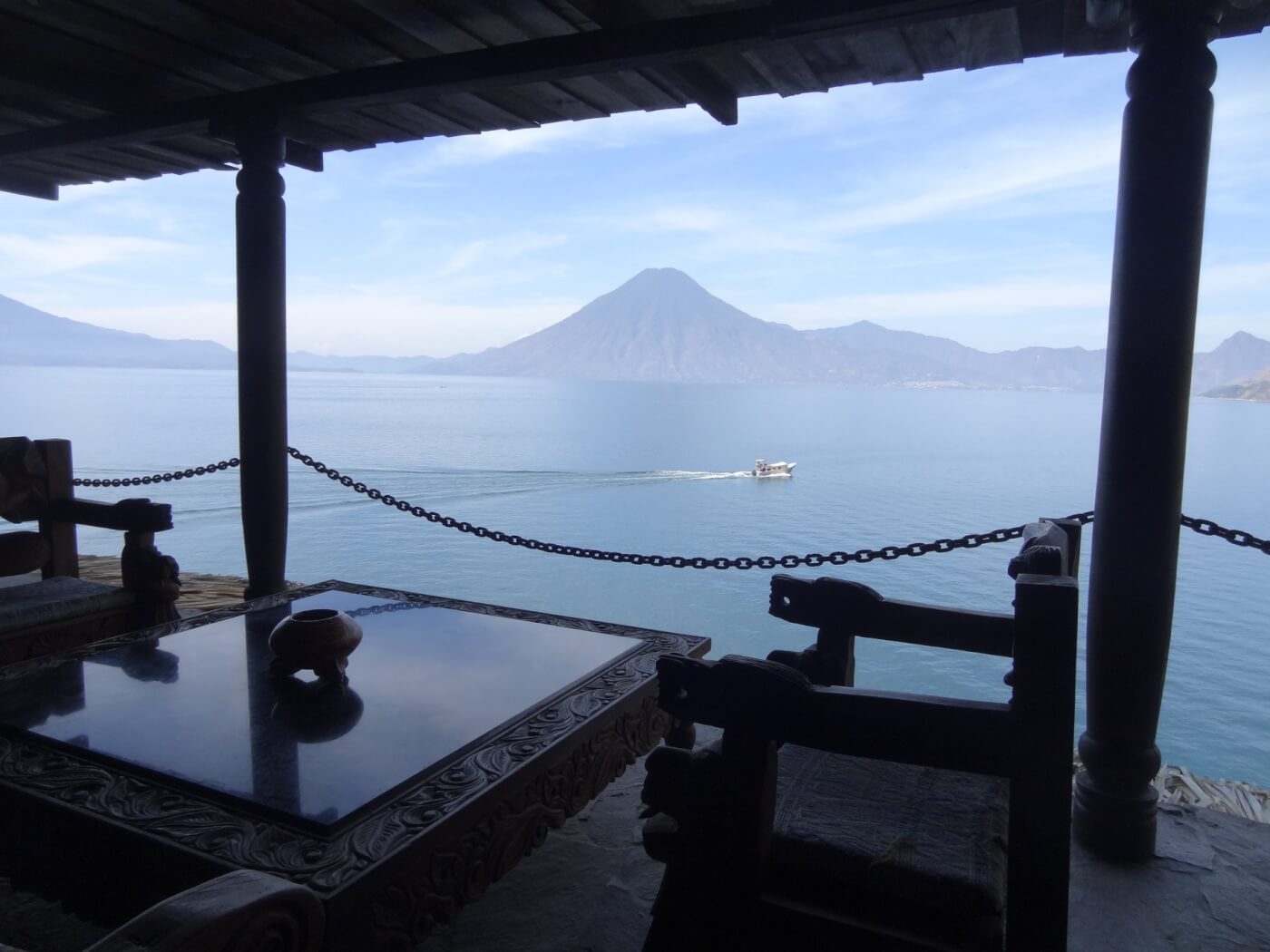 And the food? That alone is enough of a reason to visit. My boyfriend is adamant about always exploring lesser-known areas in the countries that we visit and eating where the locals eat. During our first meal at Laguna Lodge, he said casually, "We can just eat here every day if you want to." I laughed because I was thinking the same thing. Every meal on the extensive menu is either vegetarian or vegan, and most that aren't vegan can be made so. We overheard people in the dining room saying that they didn't miss eating meat. One diner said that it had actually taken several days before he had noticed that there was no meat on the menu. We met the cooks, charming local women who whip up traditional Latin favorites and the lodge's original creations, mostly from produce and herbs grown in the resort's own gardens.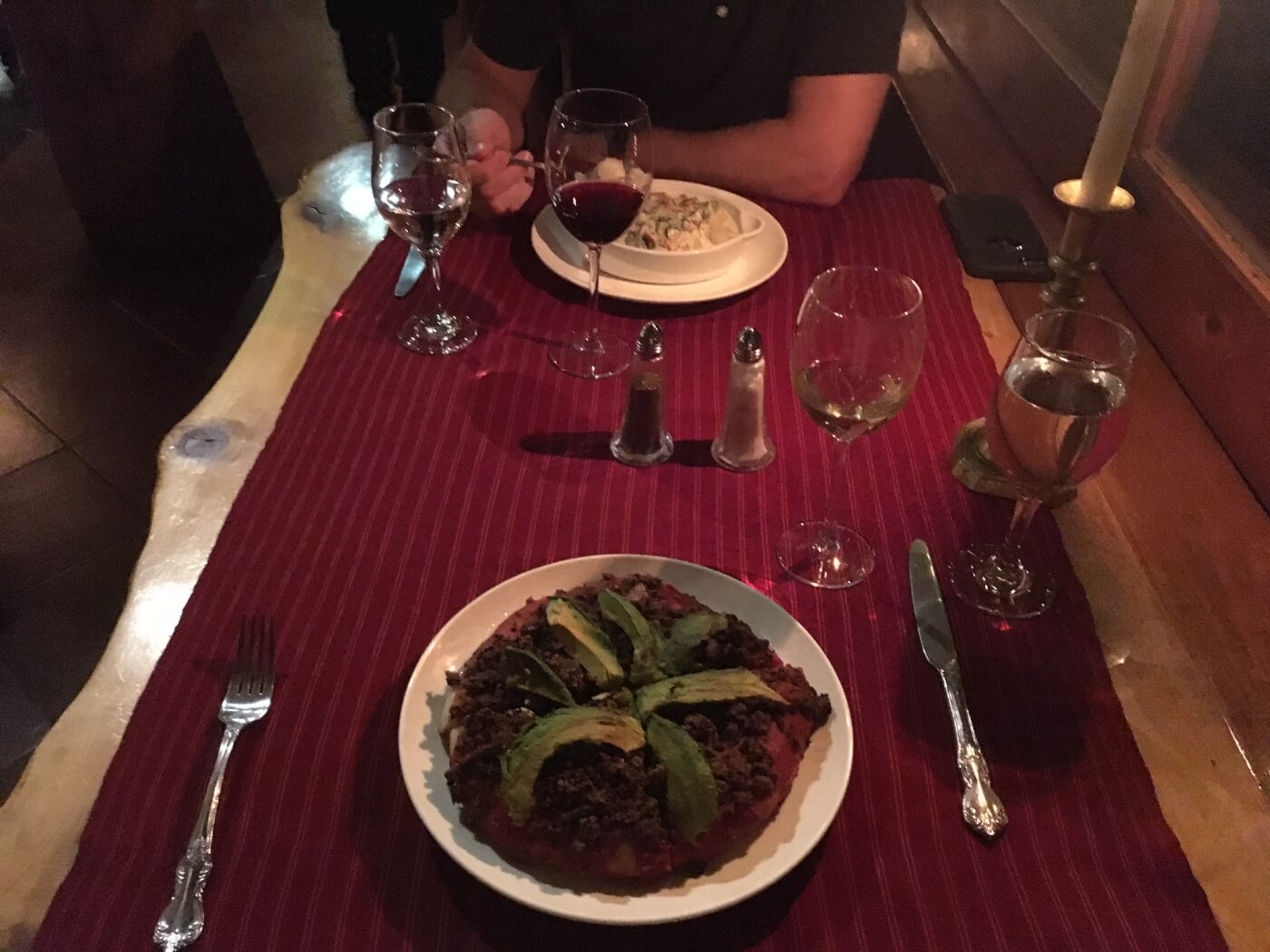 And because Laguna Lodge is a PETA Business Friend, your stay helps support our vital work for animals.
Over the course of our stay in this peaceful, eight-suite villa, we got to know the kind and friendly staff members by name, along with several of our fellow guests. Being surrounded by breathtaking natural beauty while listening to everyone around you talking about animal sanctuaries that they have visited, tasty vegan meals, and the progress we've made with the animal rights movement is blissfulness that everyone should experience at least once.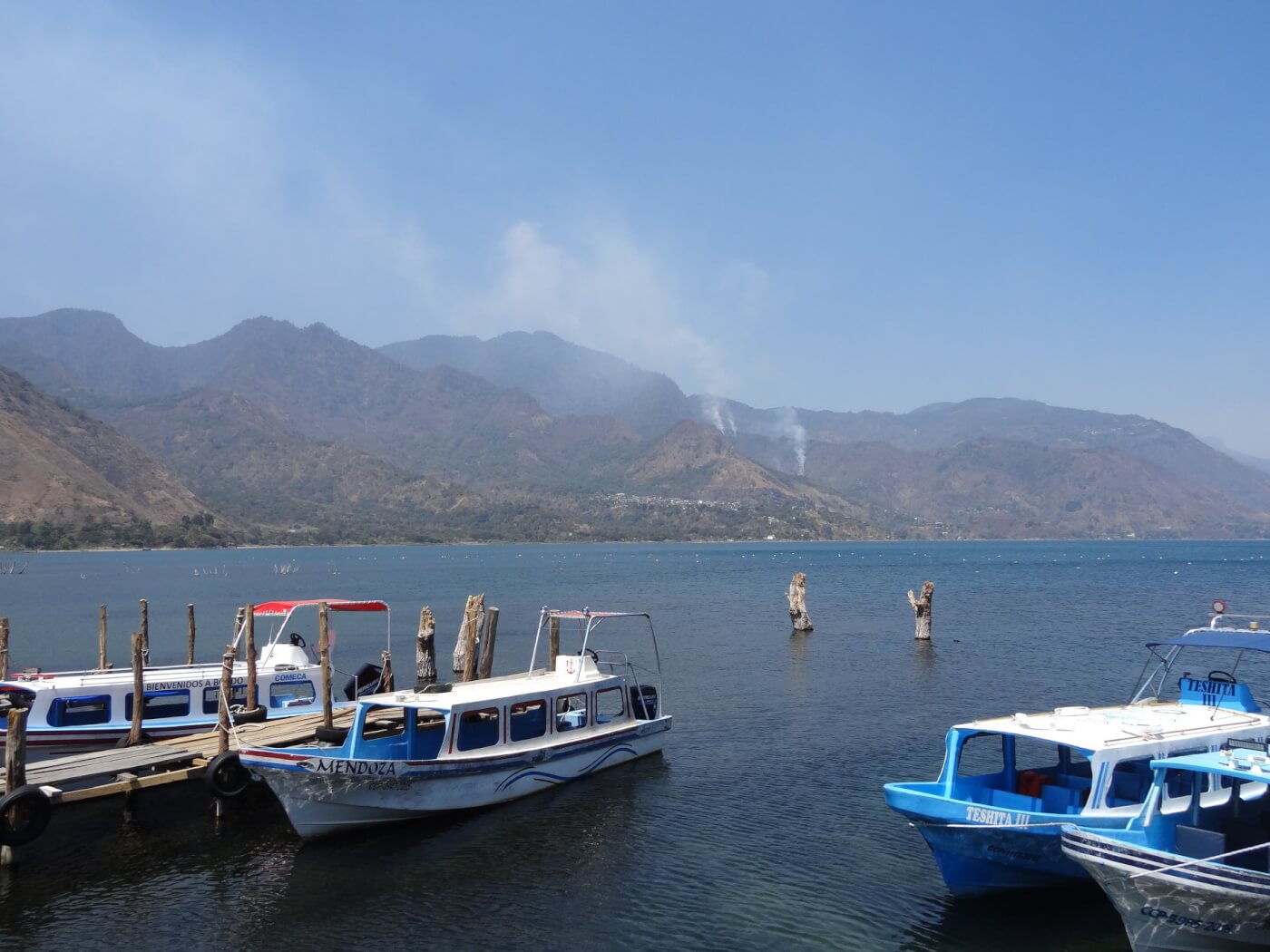 No matter what you like to do when you travel, you'll find it in the quaint towns surrounding Lake Atitlán. Foodies will go nuts over the coffee, avocadoes, and chocolate. Guatemala is reportedly the birthplace of chocolate, and local chocolatiers still grow the cacao beans, grind them, mix them with ingredients of your choosing—including coconut milk, oranges, nuts, vanilla, and more—and create all-organic, real-food vegan chocolates so good that I've been ordering them online from there since I got back.
We took the boat taxis around the lake and explored the neighboring communities. Most of our Christmas shopping was quickly done while visiting artisans who produce colorful handmade clothing, linens, bags, pottery, jewelry, and glassware. Many people in the area support their families with their crafts, and we felt great about where our money was going.
We also climbed to the top of 10,000-foot-high Volcán San Pedro and drank in the unparalleled views from the summit.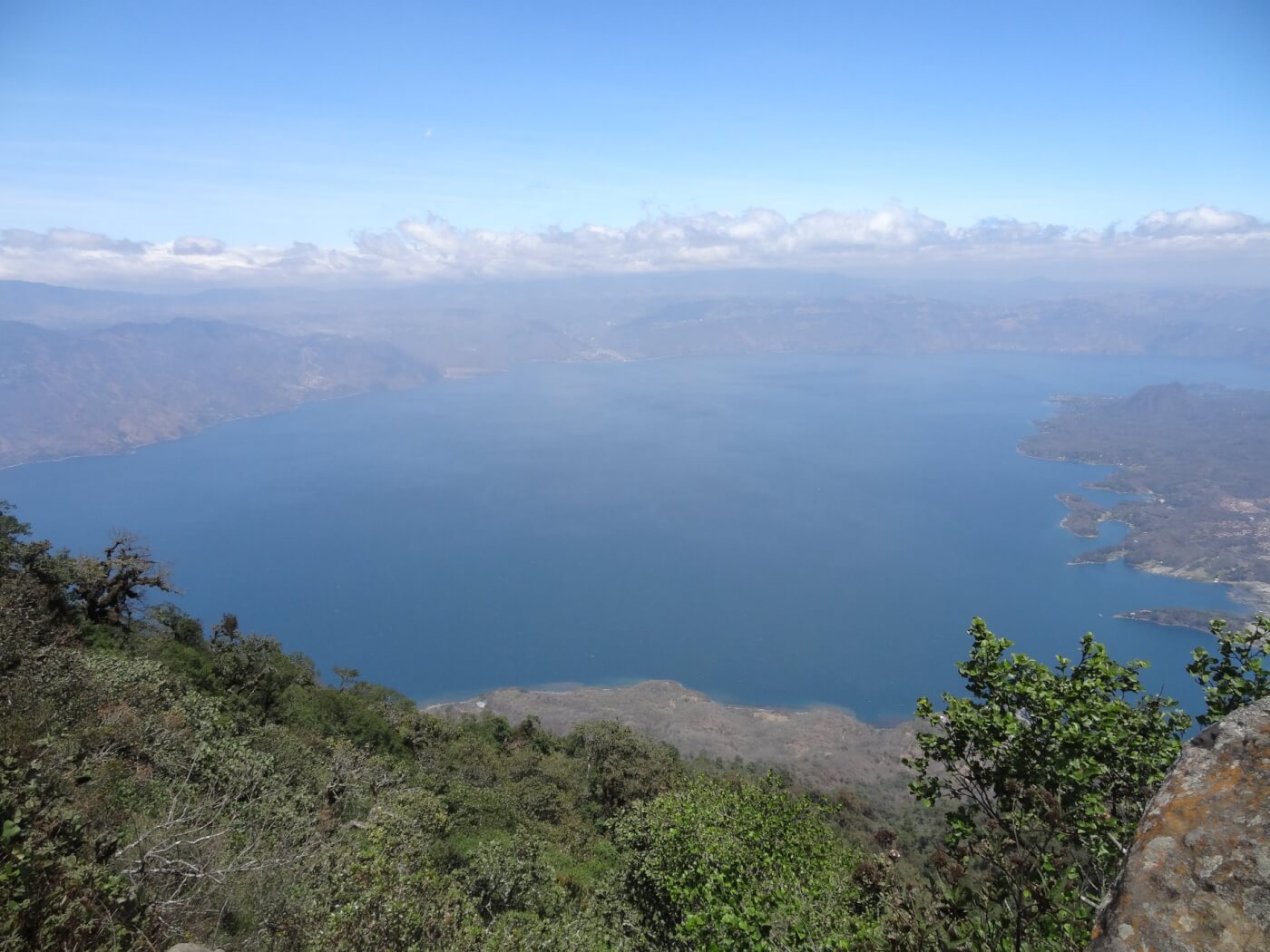 People who want to stick closer to Laguna Lodge can enjoy the infinity pool and hot tub, which aren't chemically treated, as well as the nature reserve or go kayaking, paddle boarding, scuba diving, or snorkeling in crystal-clear Lake Atitlán. Indulge in an organic, cruelty-free spa service. Play games, watch movies, or read in one of the hammocks or elegantly appointed relaxation decks. At night, after a very satisfying vegan meal, you can take a glass of wine out onto a deck lounger and watch as a million stars appear in the sky.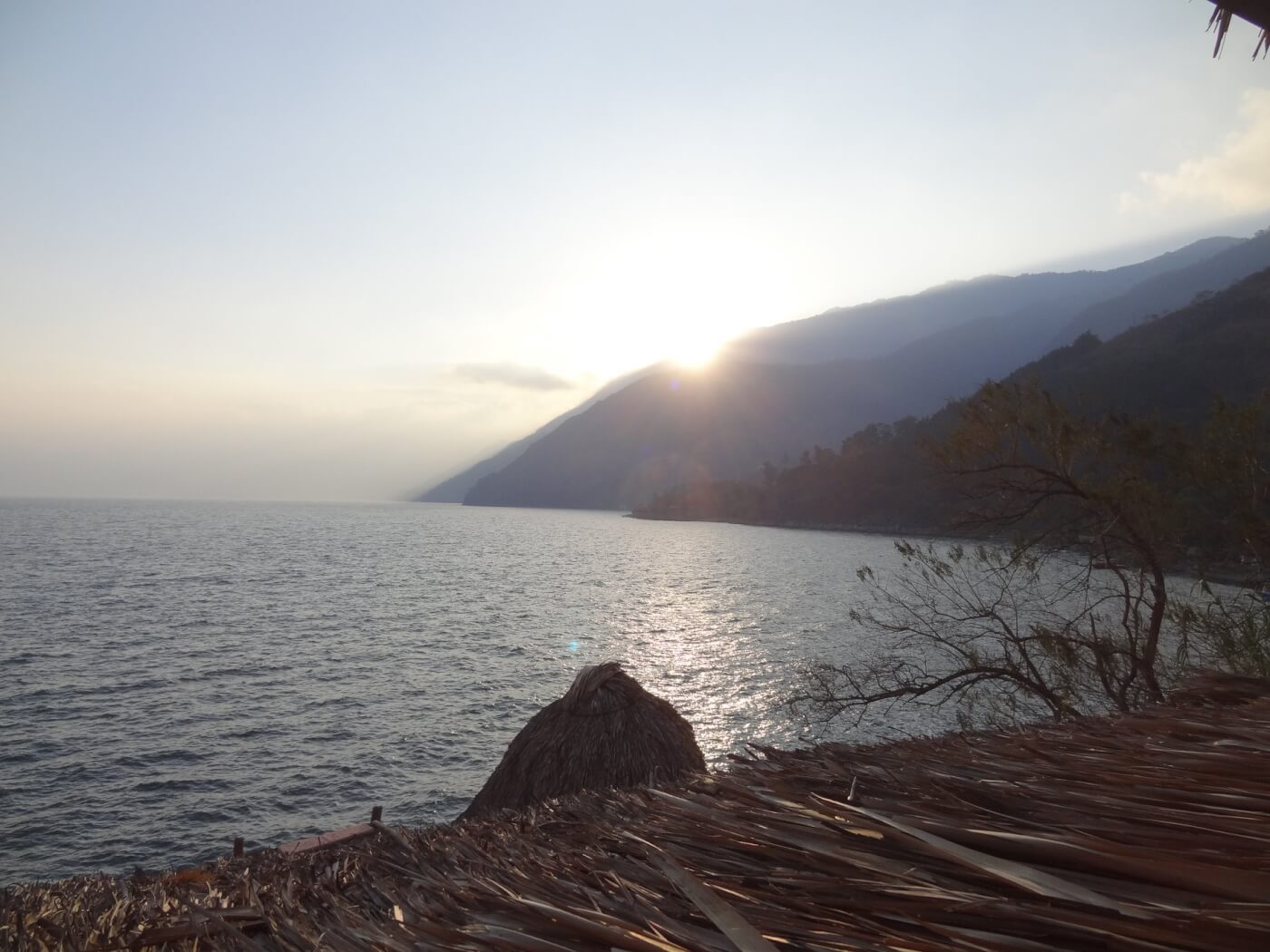 Back home in Florida, I began to wonder how I'd be able to go back to staying in a "normal" hotel again … and to think about when I was going to plan my next escape back to Laguna Lodge.
If you're ready to think about planning yours, visit the Laguna Lodge website.