In December, PETA staffers working in the D.C. area hosted a special "Santa Paws" community fundraising event—doggie photos with Santa—and it was a huge hit! Dozens of dogs in the neighborhood had their pictures taken with our own jolly St. Nick and then enjoyed some vegan treats.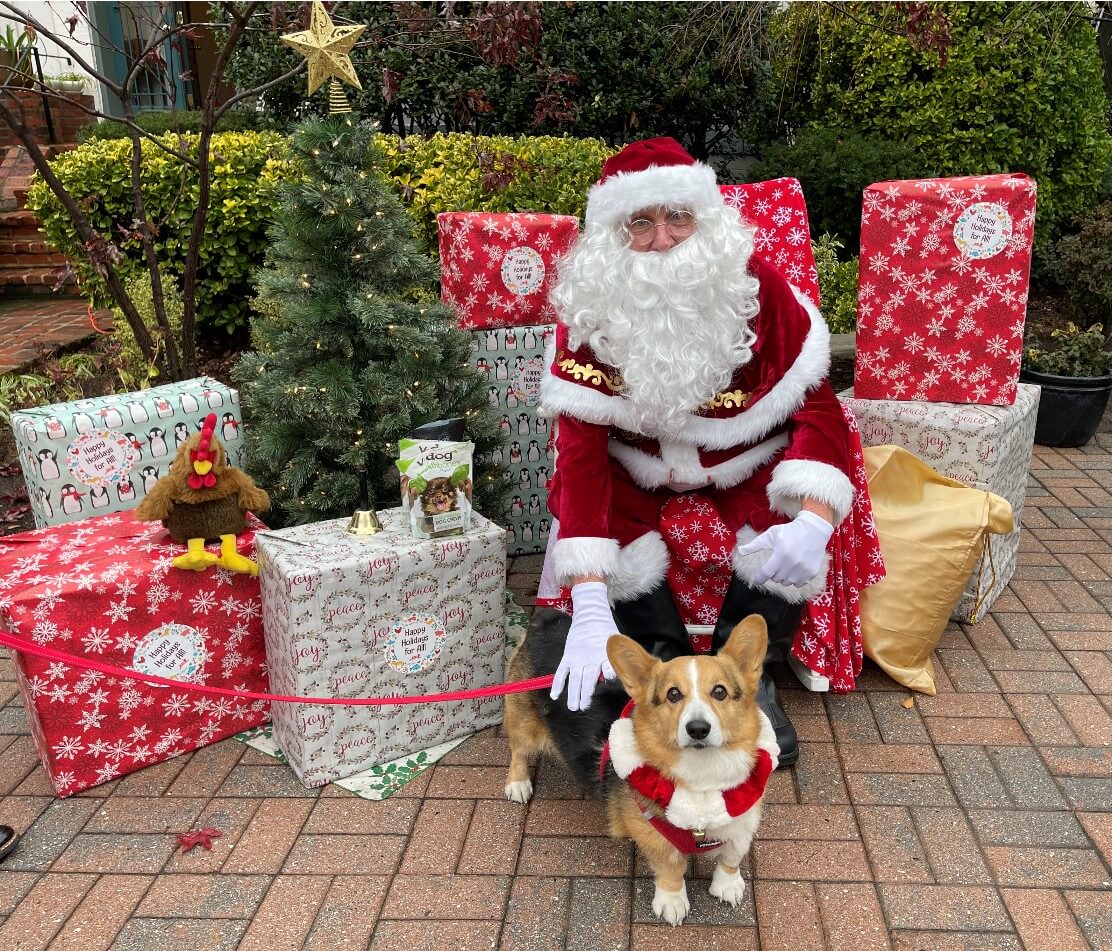 Our holiday event was so successful that we decided to do it again with the Easter Bunny.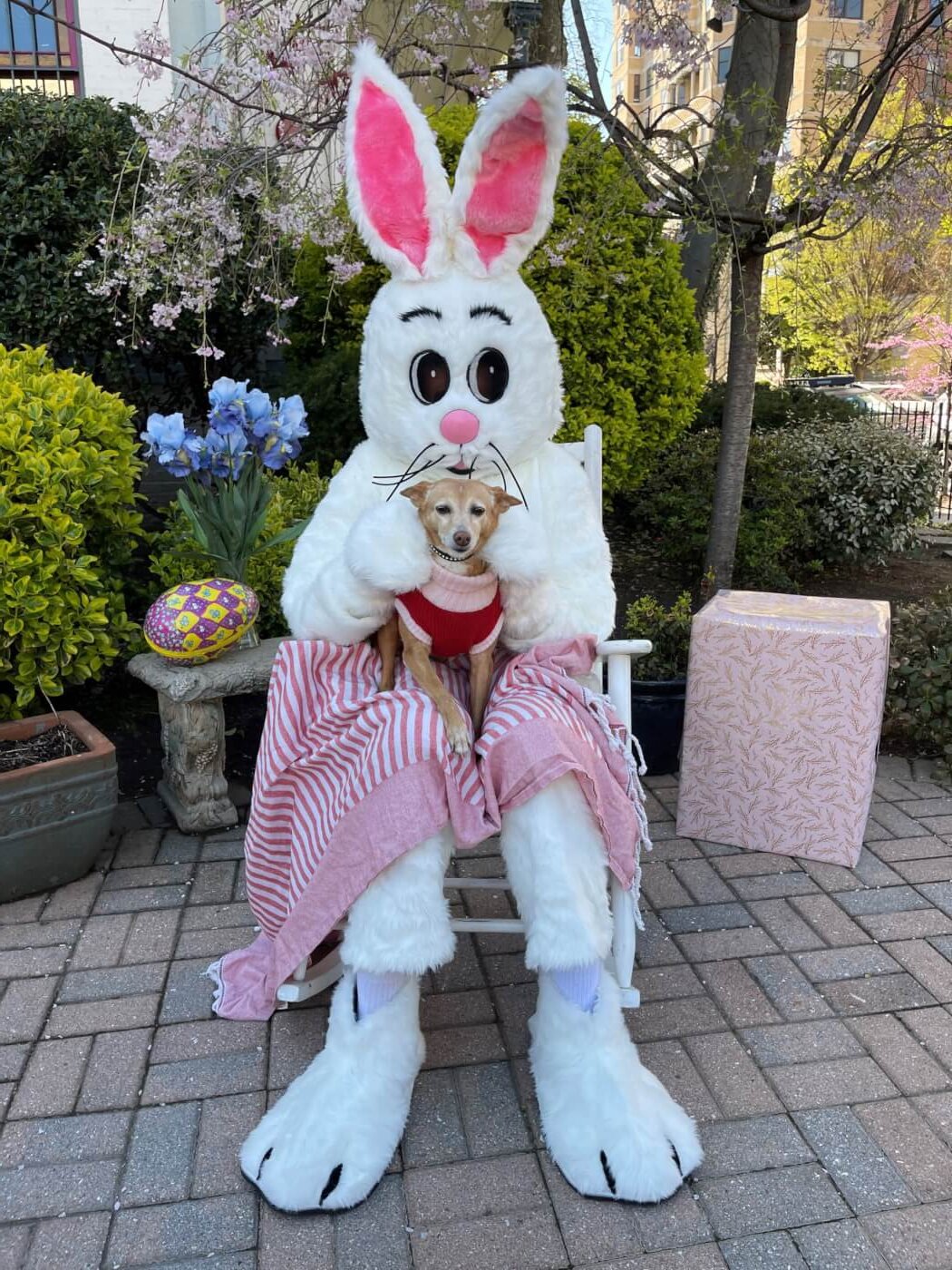 Hosting events like these is a terrific opportunity to connect with dog guardians in your area and gives you a chance to talk with people about important topics such as spaying/neutering, choke collars, harnesses vs. collars, and the risks of walking dogs on icy streets or scorching pavement.
Here's how to make your dog photo fundraiser a success:
Secure a safe place and use our safety guidelines to host your event. You'll need to ensure that your event is fun for everyone involved, whether they walk on two legs or four. Only photograph one dog family at a time, and make sure the person in the photos is holding onto the leash or harness. Always give dogs a moment to greet and sniff Santa (or another character) to ensure that they feel safe before you start taking pictures. If a dog is uncomfortable, you can invite their guardian to hold them and be in the photo, too, or to hold onto their leash.
Keep a squeaky toy and some photo props handy. One of the best ways to capture a great shot of a dog is for the photographer to have a squeaky toy to encourage them to look at the camera while snapping some adorable photos. Be sure to make your background festive, too! We surrounded Santa with wrapped gift boxes, and the Easter Bunny sat among spring flowers.
Stick with using photo paper and a printer. Don't use a Polaroid for your event, as the film contains gelatin. You can set up a wireless color printer and use printing paper, or you can find a small printing alternative that prints out small photos. The other option is to text or e-mail photos to people right on the spot.
Set up a donation box. We suggested a $20 donation and supplied PETA's Venmo account, @OfficialPETA, with a donation box.
Don't forget the vegan dog treats! Since everyone loves treats, be sure to have some vegan dog treats on hand to reward the guests of honor for attending your event—and maybe a tasty treat or two for the guardians in attendance.
Share the event. Let your community know that you'll be hosting an event. Provide the "what," "where," and "when" as well as the suggested donation amount. Ask your friends to share the invite on social media and include it in their community pages. You can easily make a beautiful flyer using template sites online like Canva.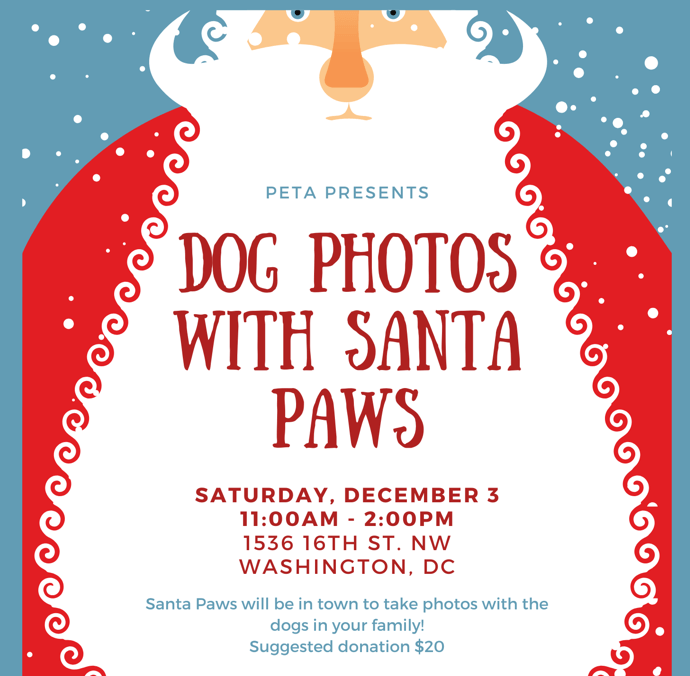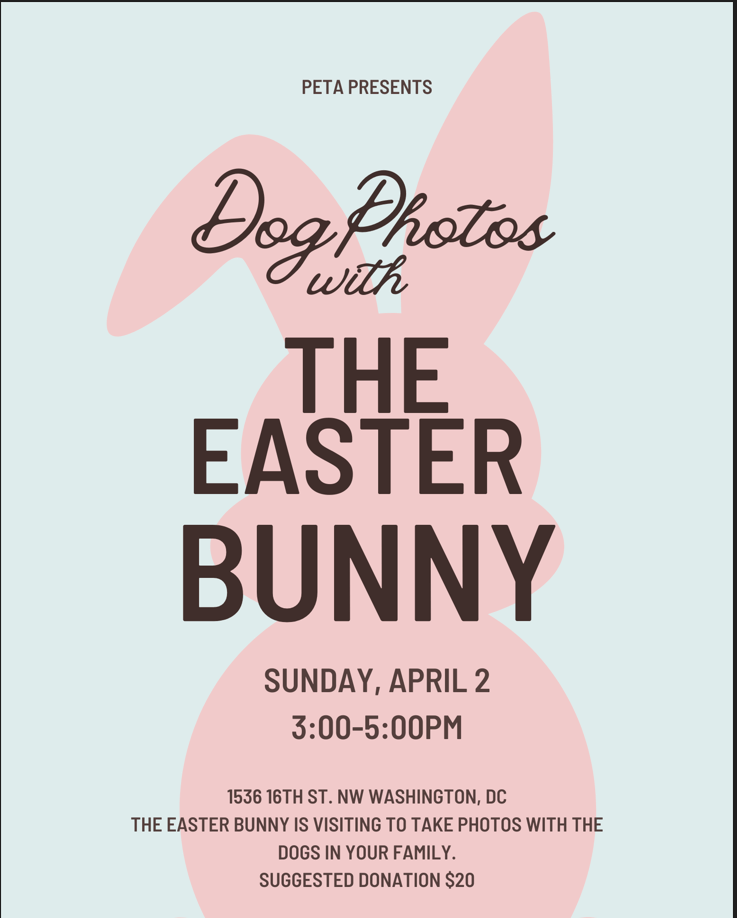 There are many creative ways to raise money for animals, but we loved how easy and fun these events were and how their positive vibes made attendees extra receptive to PETA's vital suggestions about how to raise a happy, healthy dog.