What better way to start your morning than on the rooftop of PETA's beautiful Bob Barker Building overlooking the Los Angeles skyline? On Sunday, September 10, a group of PETA supporters did just that! Attendees mingled with PETA staffers and enjoyed a delicious vegan brunch spread prepared by Tal Ronnen and the famed L.A.-based restaurant Crossroads Kitchen.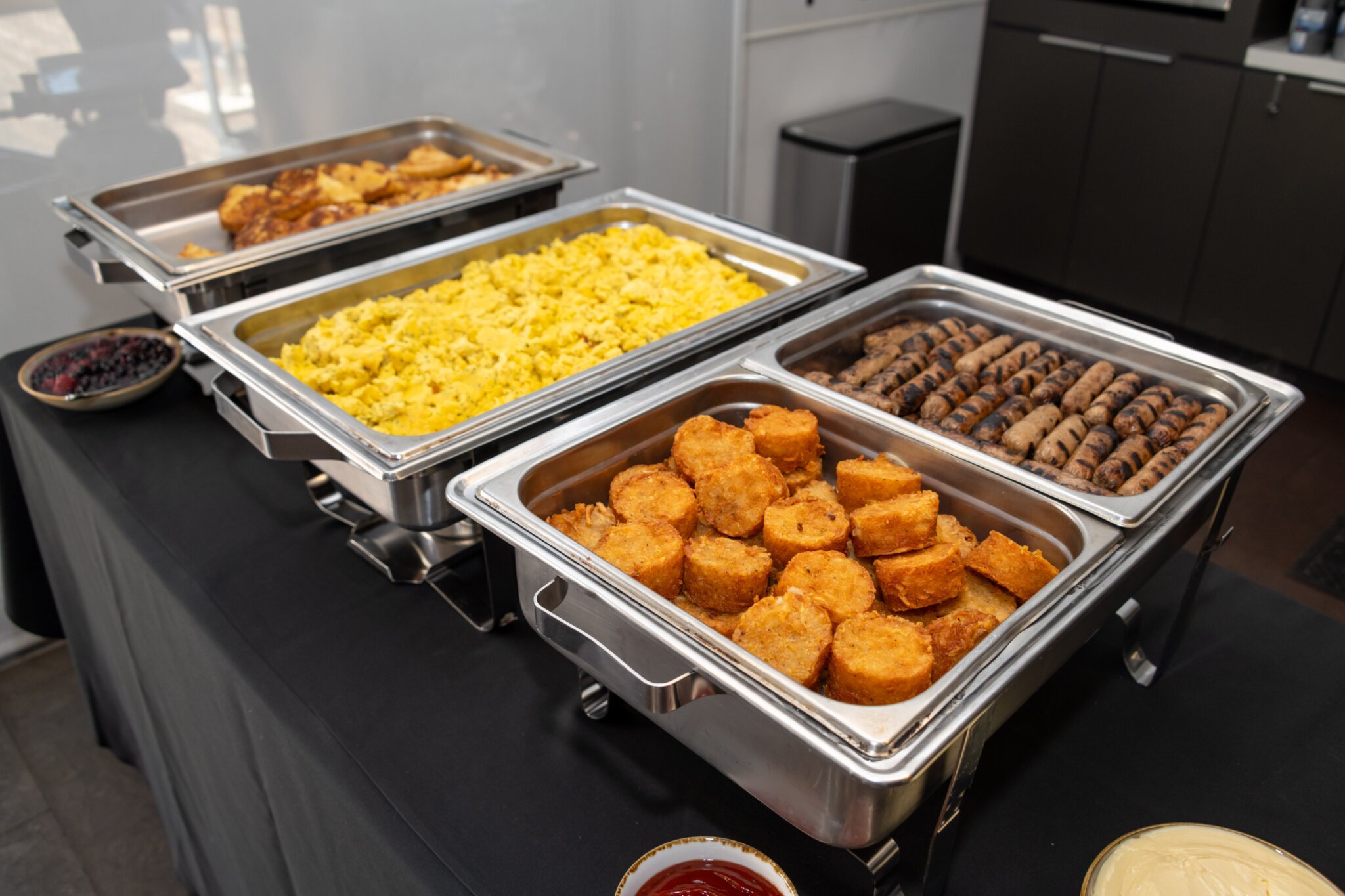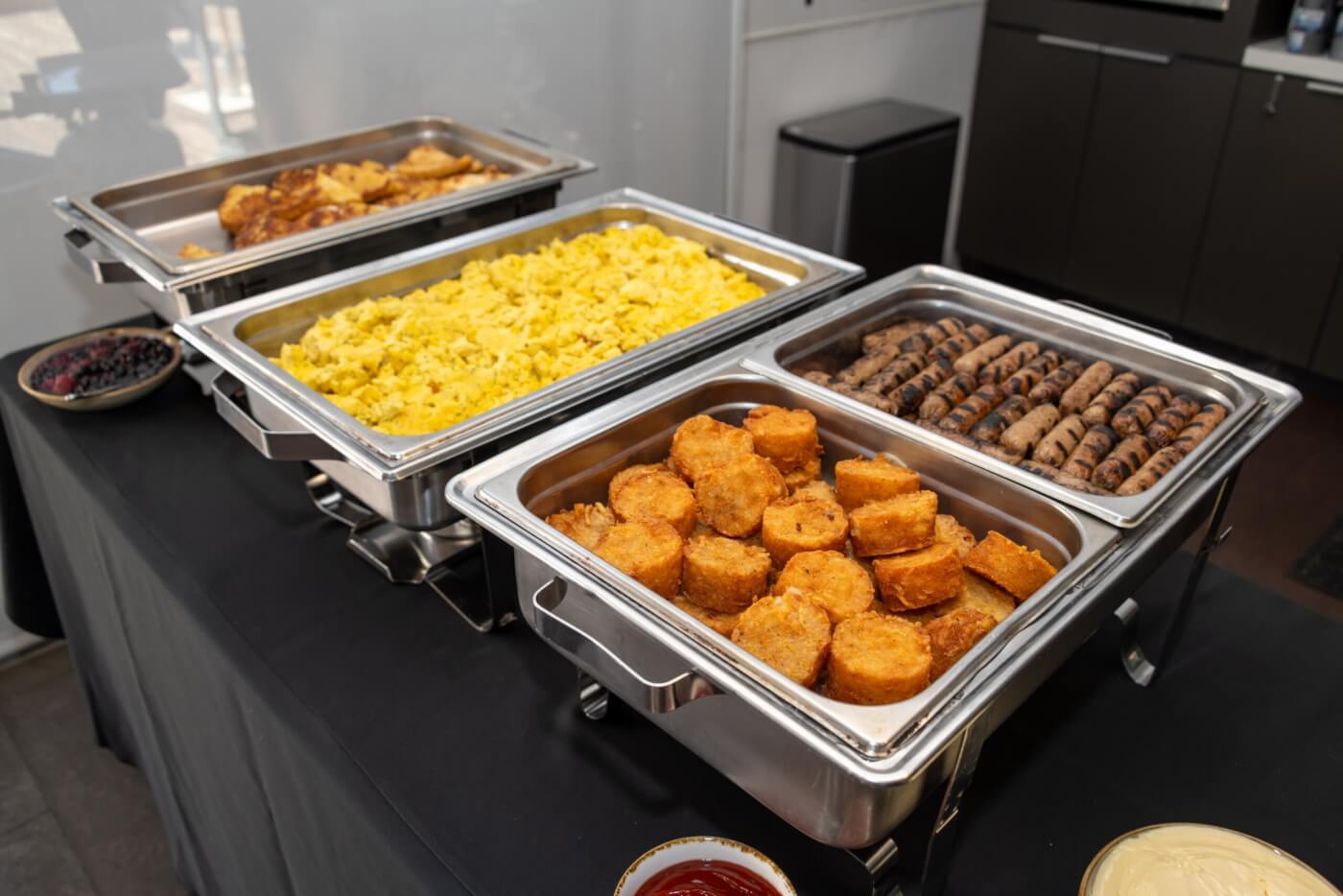 The fun didn't stop there! Guests had the chance to bid on exciting vegan items and experiences in a silent auction. We had baskets showcasing natural leather substitutes, which included items such as sneakers and sandals made of cactus and apple leather, a handbag made of banana leather, and a wallet made of mango leather. We also offered an experience at the vegan sushi restaurant Niku Nashi and a bottle of PETA Honorary Director Kate del Castillo's Honor Tequila.
During the presentation, PETA senior staff discussed the major victories we achieved throughout the year, including battling the Thai coconut milk industry's cruel forced labor of monkeys and taking down roadside zoos as well as despicable laboratories overseas funded by the National Institutes of Health.
A number of celebrities attended the event, including longtime supporters Mike White of the award-winning series White Lotus and the show's lead, Jennifer Coolidge, along with Ashley Jackson, Ron Perlman, and Joanna Krupa. It wouldn't be a PETA party without some of our celeb supporters!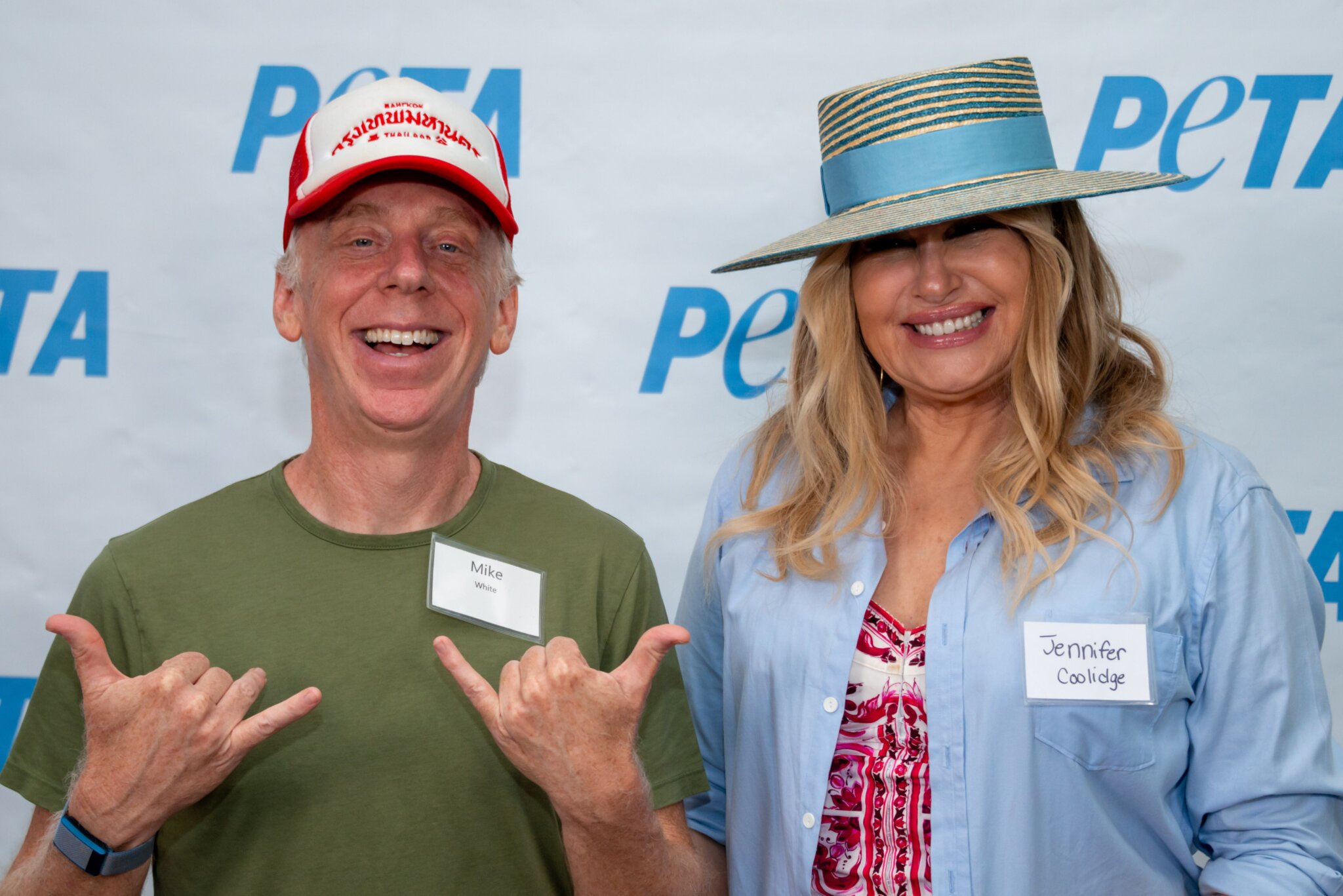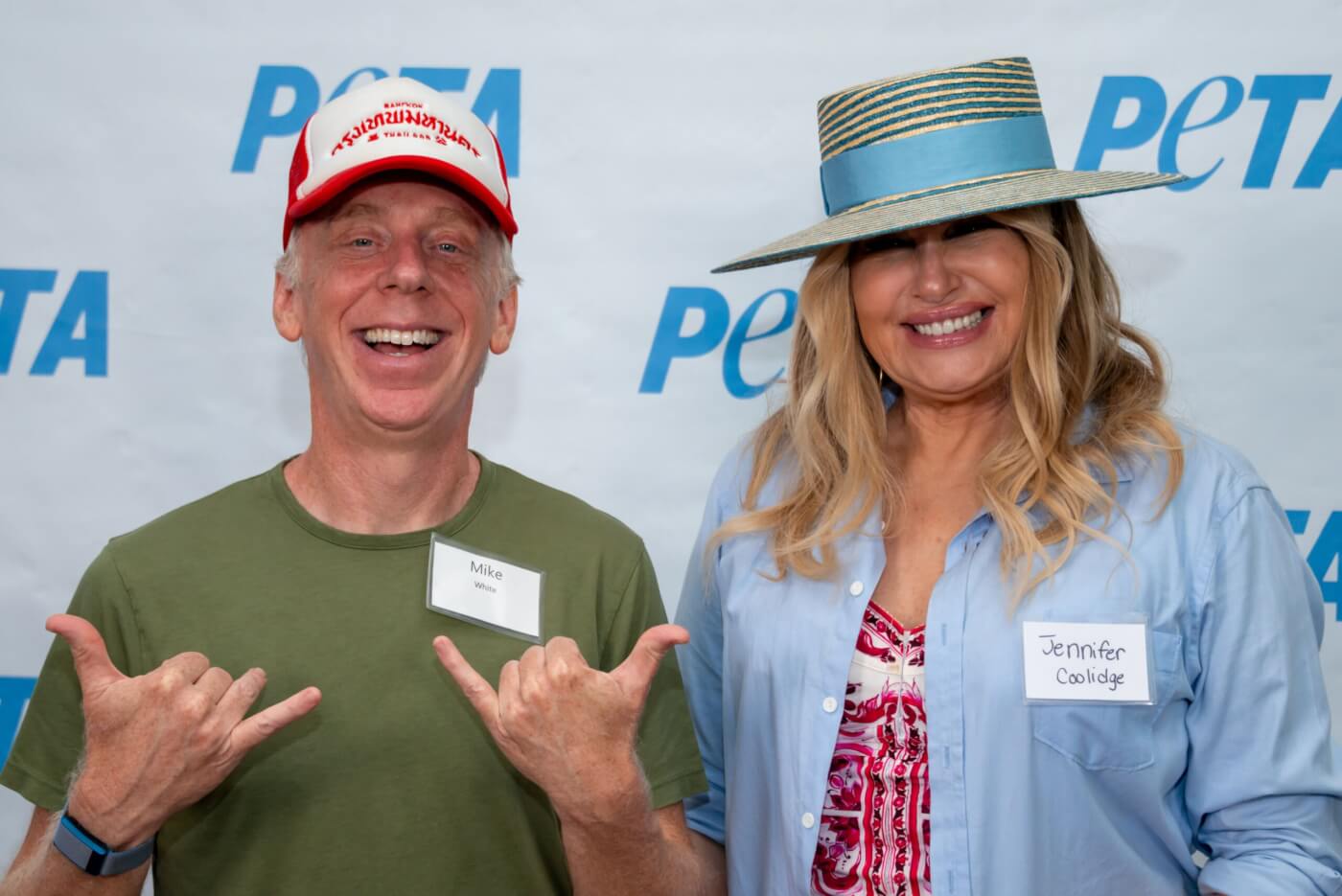 The main event, however, was presenting our friend and Battlestar Galactica actor Edward James Olmos with a Humanitarian Award. Edward has been the face of many campaigns for PETA, from reminding people to keep their dogs safe from fireworks and indoors, instead of tethered in a backyard, to spreading the vegan message. He recently voiced our Council of Animals installation in Washington, D.C., and he gave a powerful speech while accepting his award.
"Most people love their dogs and cats and would be horrified to see them hurt in any way," he said during his acceptance speech. "Why do we not apply the same understanding to the chickens and pigs we eat, the snakes and cows we wear, or the mice we poison and burn in laboratories? It's only speciesism that allows that, and … we have to fight against it."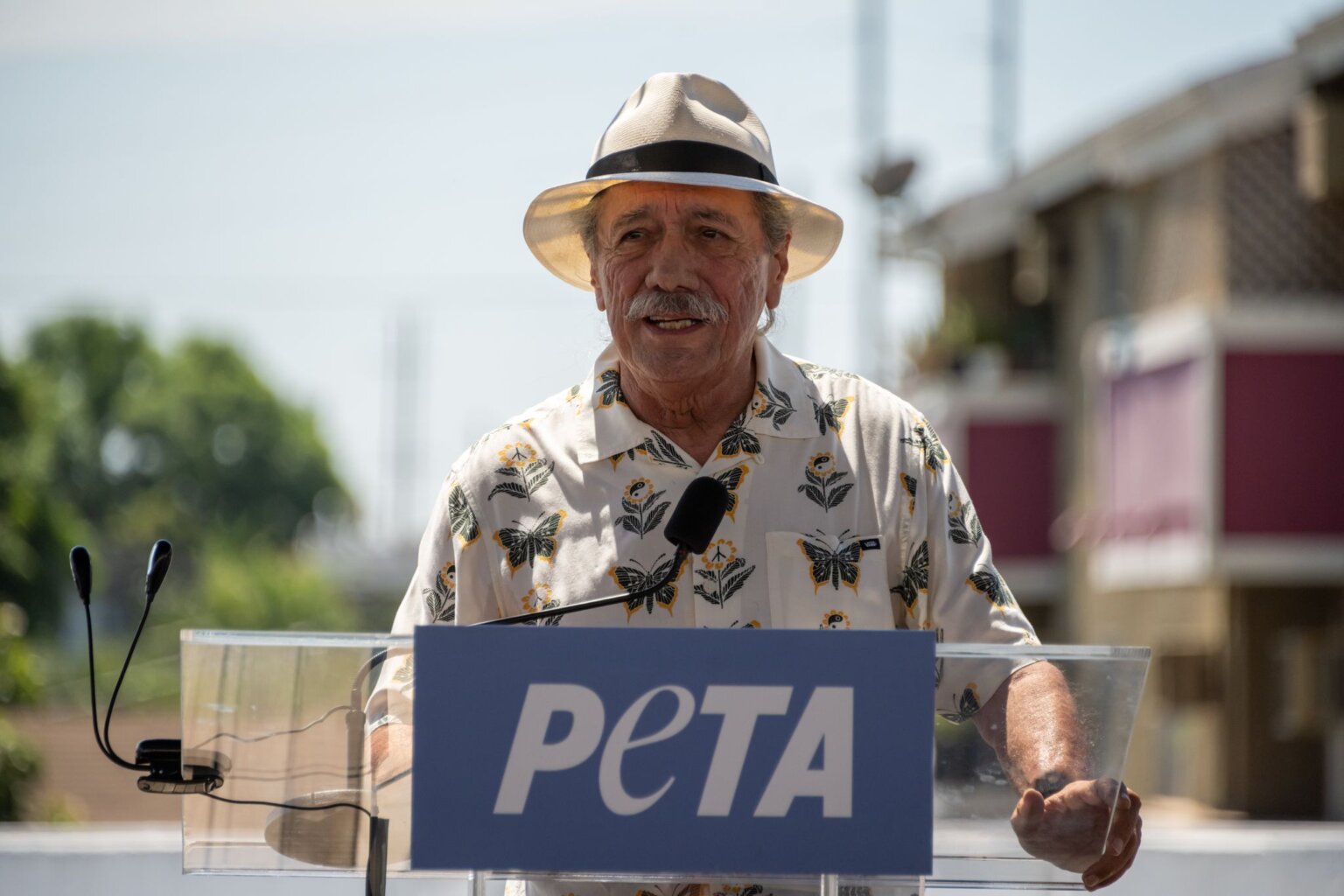 Edward continues to use his prominent celebrity platform to spread awareness of the plight of animals. We're very grateful for his ongoing support of our mission.
PETA thanks the following for sponsoring this event!