PETA donors were gracious enough to host our October 13 Bay Area fundraising event at their Hillsborough, California, home. During the event, we presented v-dog a longtime PETA Business Friend, and its president, PETA pal Linda Middlesworth, with a Hero to Animals Award.
This summer, v-dog gave PETA a whopping 2 tons of dog food (and paid all the shipping expenses). Our fieldworkers delivered the food to "backyard dogs" in poverty-stricken rural areas near our headquarters in Norfolk, Virginia. It was sorely needed in communities that experienced flooding because of Hurricane Florence. The company also assisted us with a matching challenge: When our supporters made a gift, it was matched with 5 pounds of healthy vegan food for the dogs we help. This generous act resulted in a flurry of donations and was a huge boost to our work.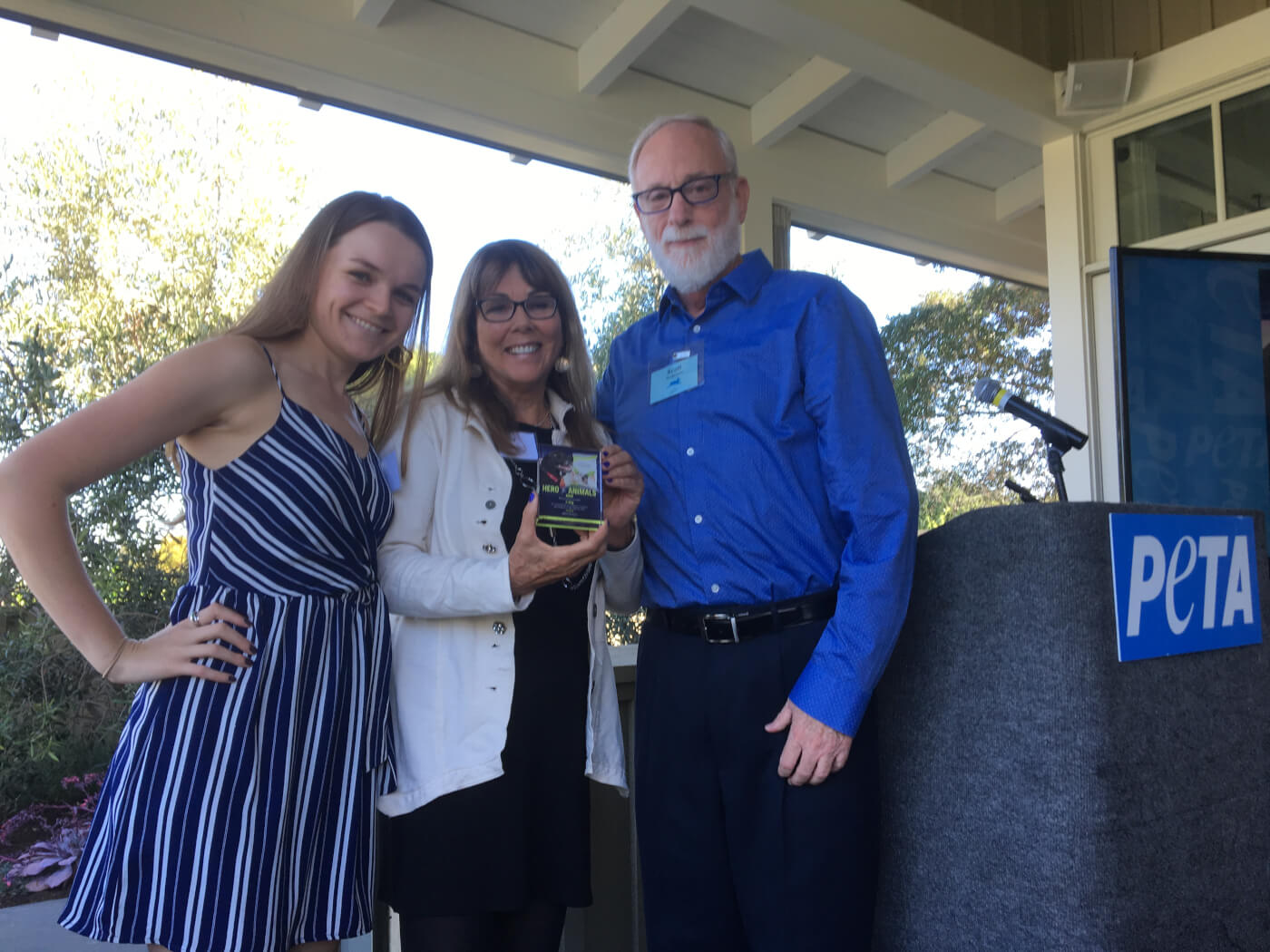 We're especially grateful to Linda Middlesworth—who, by the way, won PETA's Sexiest Vegan Over 50 contest in 2015.
We also had the pleasure of presenting a Compassionate Activist Award to Cassie King, whose fearless activism has included everything from climbing into a Costco meat freezer to protest the slaughter of pigs to disrupting a SeaWorld orca show alongside actor James Cromwell and other PETA staff and volunteers. She's also an organizer for Direct Action Everywhere and was among the activists who have been arrested twice this year while rescuing dozens of chickens from factory farms.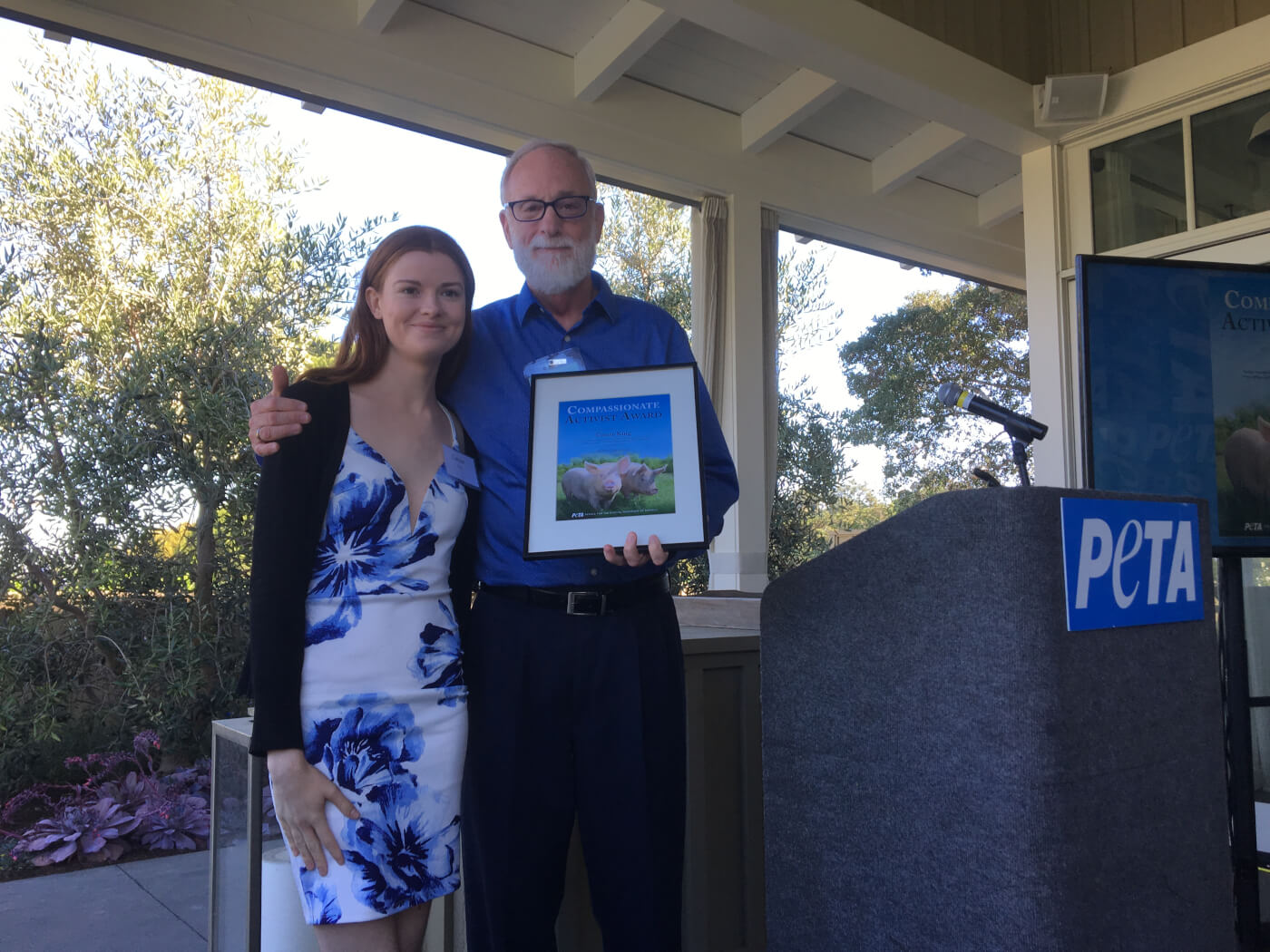 PETA's youth outreach division, peta2, is proud that Cassie was one of its campus representatives at the University of California–Berkeley, from which she recently graduated and where she held protests and hosted vegan food giveaways.
PETA has been presenting awards to deserving businesses and individuals at fundraising events across North America. We hope to see—and maybe even honor—you at one of them.