Brittany Winters and her spouse may have been living in a trailer when she founded DelniceBrand, but that didn't inhibit her work ethic. As with her father and grandfather, her entrepreneurial spirit burned bright, even when it felt like the odds weren't in her favor.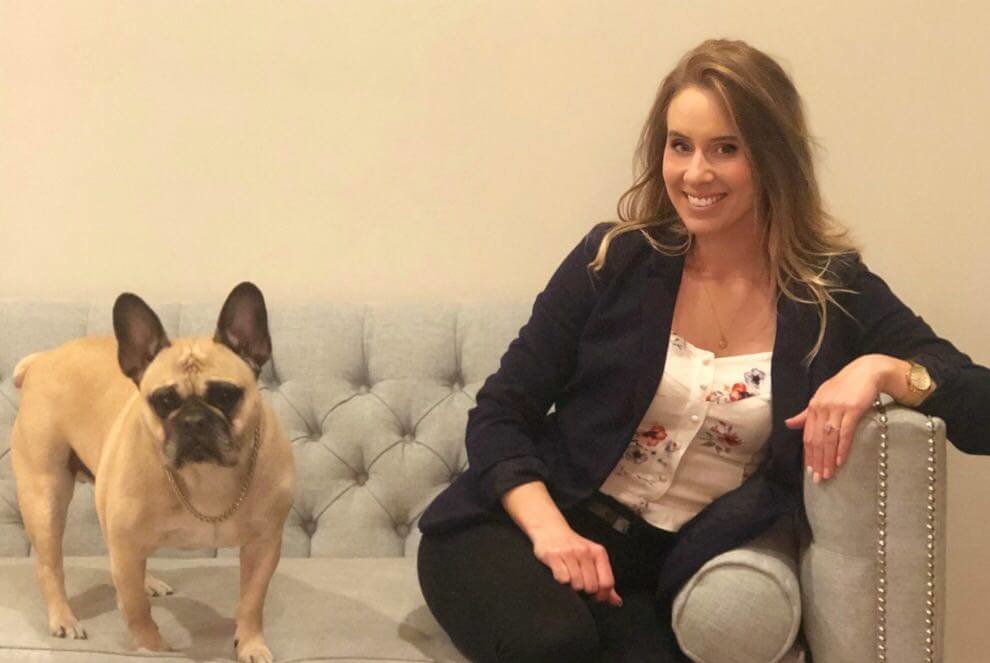 Brittany noticed that many online products looked trendy but weren't practical—for instance, they were often too small and would tear at the seams. Her product has revolutionized the market for diaper bags while providing a platform to discuss vegan items and animal rights.
Her bags are created with animals in mind. They're made of faux leather, and a strong animal rights message is a key element of the company's mission statement. DelniceBrand is a PETA Business Friend, so we asked Brittany about what inspired her, upcoming trends, and the importance of offering vegan alternatives.
*****
What inspired you to bring a vegan diaper backpack to the market?
I'm a natural animal lover and always have been. I have nine chickens and two crazy bulldogs at home, and we love them all. It was only natural for me when I began my business process to include an animal-friendly initiative.
Why do you think it's important to provide a vegan version of this item?
I noticed a gap in the diaper backpack market. I couldn't find one that was uncomplicated, cruelty-free, and responsibly sourced. I wanted a product that would best suit mom and dad in a versatile way but not compromise on quality and durability. I wanted something that would accommodate vegan parents and promote a positive view of animals. We did our research and spoke with parents from all over the world, and we designed this product so that parents are organized and ready for their busy day on the go. Diaper backpacks are fast becoming a new necessity for modern parents—and you can have peace of mind by choosing Delnice.
View this post on Instagram
How have consumers and retailers embraced the backpack?
We've been overwhelmed and absolutely blown away by all the positive feedback! We've recently sold to Europe. I think the vegan community is a fierce and loyal family, and we're so proud to be part of it.
What do you think will be the most exciting vegan trend in the next year?
I think the most exciting vegan trend will continue to be an extension of baby products and accessories.
How do you share your compassion for animals with those who aren't so animal-friendly?
I think if you have a fantastic product, you're loud and proud and want to share it with everyone—whether you're an animal lover or not. For every backpack purchased, a donation will be made toward stopping corporations involved in illegal trades or industries still exploiting animals today.
Any advice for someone wanting to start a vegan business?
The best advice I've received is to jump in with both feet, work at it every day, and pivot when necessary. The vegan community is one I'm proud to be part of, and I have never met a more welcoming community.