Christmas is approaching faster than you can eat the chocolates in your vegan Advent calendar! Are you done shopping for gifts though? These PETA Business Friends, whose 100% vegan products are available on Amazon, offer high-quality goods that can be delivered to your doorstep fast. Hey, Alexa, play "Santa Claus Is Coming to Town"!
Free of sulfates, GMOs, dyes, and cruelty, Alchimie's skincare line is the right choice for any conscientious shopper in the market for cleansers, exfoliators, masks, serums, treatments, or any other type of body-care products.
These hand-crafted guitar straps made from upcycled vinyl or recycled seatbelts are sure to bring out the animal rights rock star in us all.
Heading to the tropics to escape the cold this holiday season? One can dream—or at least be well- prepared for summer with some gorgeous handmade rope sandals.
Support a small business, spare animals suffering in laboratories, and glow with the cleansed and moisturized skin of a Christmas cherub, all by shopping Odacité's catalog.
If you know a pup, give their guardian some biodegradable waste bags—perfect for scoopin' poop with a purpose.
Nothing beats organic and botanic products when it comes to vegan gifts that keep your skin hydrated in the winter.
For eco-friendly (and beautiful) belts, wallets, handbags, and briefcases made from ultra–high-end vegan leather, Doshi is the one.
Cold weather and sunshine aren't mutually exclusive. MDSolarSciences' dermatologist-developed moisturizer and BB cream with SPF, sun-protecting tinted lip glosses in irresistible shades, and water-resistant SPF 40 body spray are crucial year-round.
PETA's Community Animal Project fieldworkers often find animals chained in filth and mud in backyards, deprived of food and water, suffering from untreated injuries and chronic disease, and forced to endure all weather extremes with woefully inadequate shelter. Some animals PETA is allowed to rescue. Others will be stuck in their situations with only visits from our staff to look forward to. You can help supply these animals with vital nutrients and medication or a toy to lift their spirits this holiday season.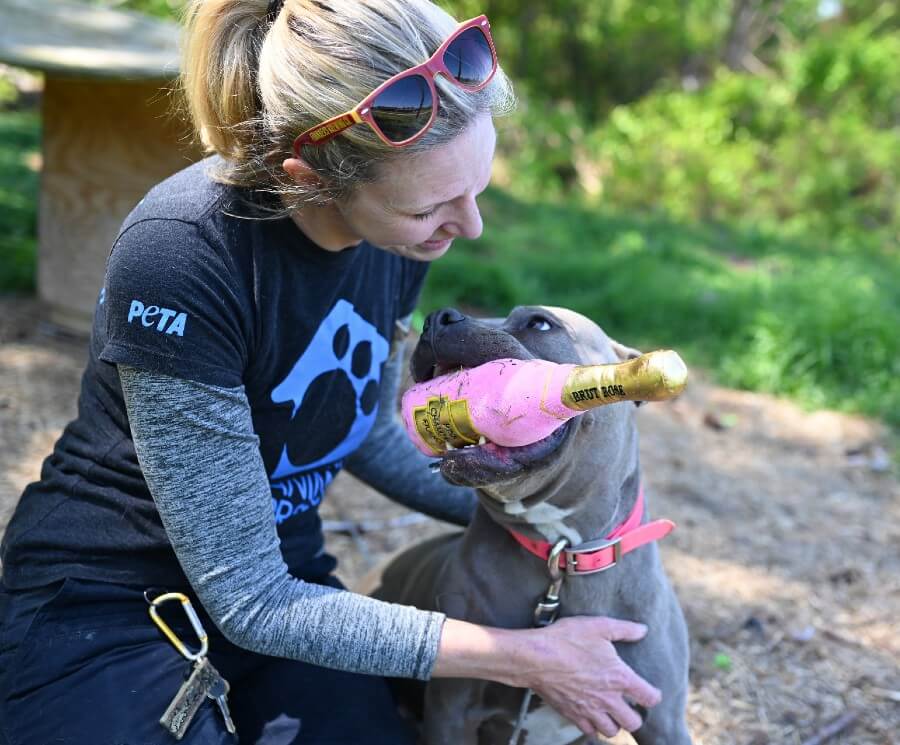 *****
Whether you're searching for last-minute gifts for the whole family or considering treating yourself for all you've done to help animals this year, ensuring that your shopping doesn't harm animals is easy when you stick to the list of PETA's favorite compassionate companies!
Explore More PETA Business Friends