Be Humane Apparel has been on a mission to spread awareness of animal abuse through alternative shirt designs since 2010. Now it has partnered with peta2—one of PETA's youth divisions—to bring you six limited-edition tees that draw attention to important animal rights issues, and best of all, proceeds support peta2's work to end animal suffering.
This collection features designs that urge viewers to take action for animals. Not only will your outfit of the day feature an adorable dog or cat, but it will also spread the message that everyone should adopt, not shop, because there are so many animals in shelters across the country that need loving homes.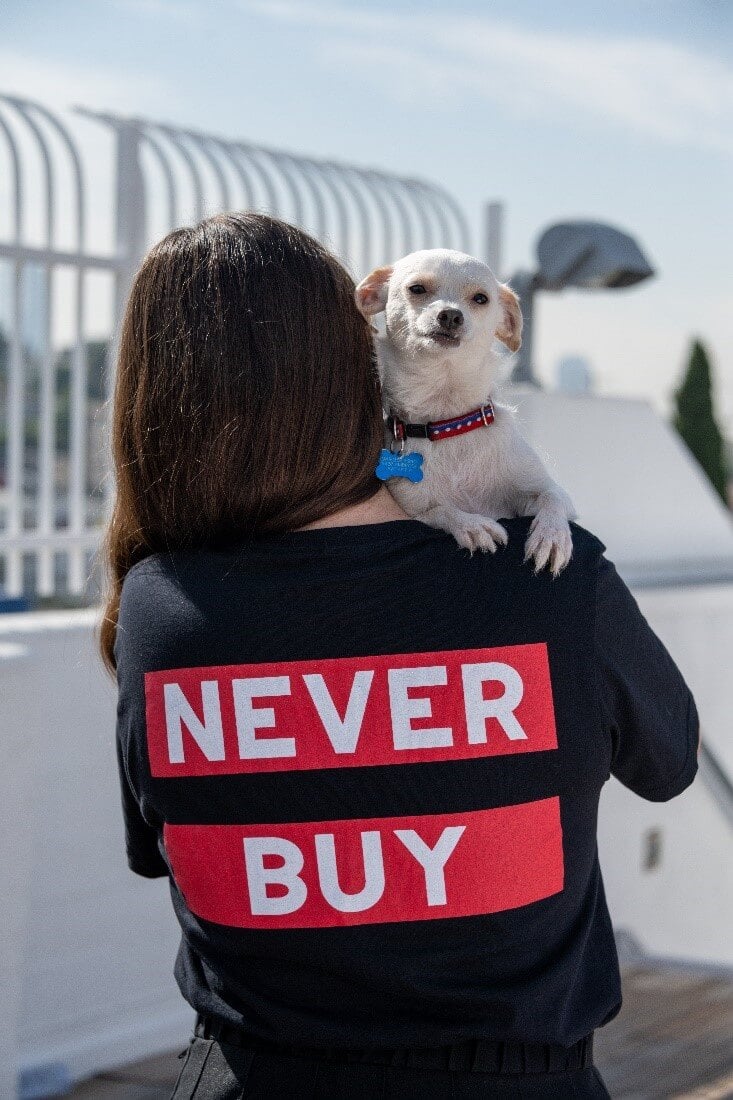 Passionate about ending the suffering of animals in abusement parks? Then the anti-SeaWorld shirt is perfect for you. Are you a proud vegan? Try the "Manifest a Kinder World for Animals—Go Vegan" tee. Or you can say it all with the "Animal Liberation" tee!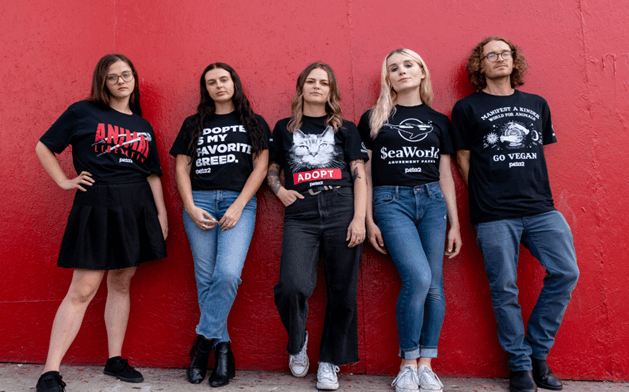 For every Be Humane x peta2 collaboration shirt purchased, a contribution is made to fuel peta2's vital work to save animals' lives. Not only that—these shirts are expressive and fun, and they're great conversation starters. Snag one of these limited-edition tees before they run out!
https://shop.peta.org/trending/be-humane-x-peta2.html