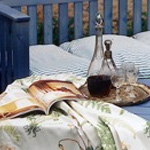 Vegans who are worried that the land of fromage and foie gras won't provide them with a warm welcome should fret no more. All-vegan French inns such as the Auberge Bouyssour give the compassionate traveler the chance to enjoy the splendor of the French countryside and world-famous French cuisine.
The inn, a charming family-run establishment nestled in green hills in southwest France, has two guest rooms that each can accommodate two to four people. If you use the inn as your base, the Dordogne region is yours to explore, whether you fancy medieval castles, caves (the famous Lascaux is less than an hour away), or nature preserves.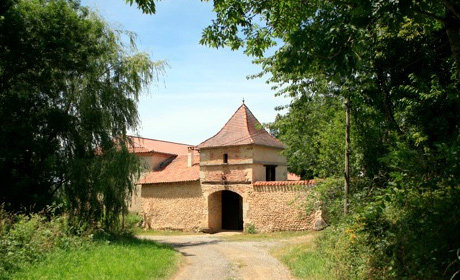 You'll build up a bon appétit from all the sightseeing, and Auberge Bouyssour will delight at every meal. Start your day with a traditional French breakfast, enjoy a bagged lunch from the inn on your travels, and just let the host know if you want to have dinner waiting when you return. All the food is 100 percent organic and 100 percent vegan. Looking for even more incentive? Did we mention the selection of organic wines from the nearby Burgundy region?
The vegan ethos permeates the entire inn, from the cuisine to the resident cats and dogs, who might be waiting to greet you at the front door. The inn's late founder was a vegetarian for 50 years and an advocate of humanism and nonviolent education. She loved life, good food, and good company, and her daughter continues to supply the very best of all three at the Auberge.
What are you waiting for? Bon voyage!