How many PETA programs do you know about? You've seen our celebrity ads, watched clips of our powerful demonstrations, and caught the eye-opening video from our latest breaking investigation, but are you familiar with all the things PETA is accomplishing for animals? You may be surprised to learn just how far your donation dollars go to help animals and promote our animal rights message far and wide. Here's a glimpse of some of what your support will help us achieve in 2023 and beyond!
The Community Animal Project
Every single day, PETA's fieldworkers help animals living in some of the poorest communities in southeastern Virginia and northeastern North Carolina. They deliver sturdy and insulated custom-built doghouses and straw bedding to dogs who would otherwise go without any protection, replace heavy chains with lightweight tie-outs, and swap tight collars for comfortable ones that fit. The team treats flea and other parasitic infestations, shaves matted fur, provides clean water and nutritious food, leaves toys to ease the profound isolation, and gives lonely dogs some desperately needed affection. Our fieldworkers also offer free wellness and veterinary services to dogs, cats, and other companion animals who would otherwise linger in agony or be handed over to overburdened shelters.
We're combatting the homeless and neglected animal problem at its source, securing tethering regulations and bans, and spaying or neutering animals at little or no cost—more than 200,000 of them since 2001.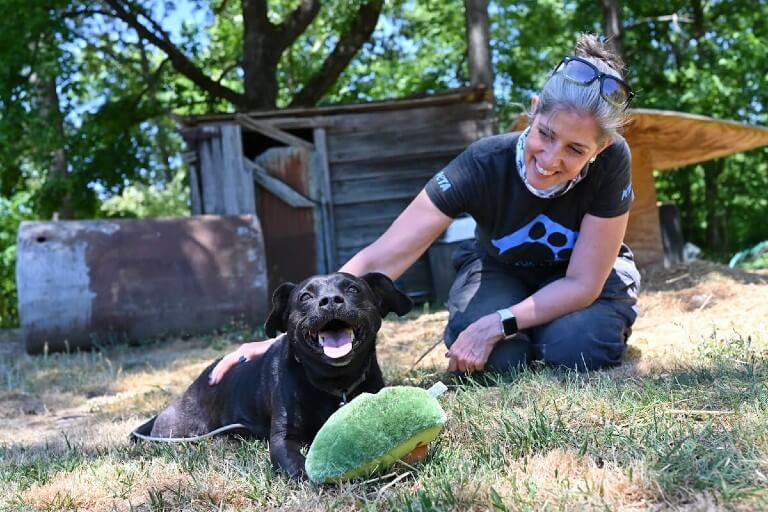 PETA Science Consortium International e.V.
For the last 10 years, PETA Science Consortium International e.V. has been advancing animal-free toxicology testing approaches that protect human health and the environment. Its team includes experts in molecular and cellular biology, biochemistry, genetics, toxicology, and environmental science, who collaborate frequently with other scientists to promote robust toxicological assessments that don't harm animals. The Science Consortium invests in the development and validation of animal-free testing methods and strategies that meet regulatory needs, designs studies and coordinates validation efforts, collaborates with companies and regulatory agencies to implement animal-free testing and data sharing, and provides researchers with free educational opportunities on animal-free methods.
TeachKind
TeachKind, PETA's humane education division, is run by former classroom teachers who help schools, teachers, and parents promote compassion for animals through free lesson plans and packets, virtual classroom presentations, online resources, and more. As part of this work, TeachKind brings a life-size talking mechanical elephant, named Ellie, to elementary schools across the U.S. in order to present lessons in empathy. The program's other projects include a free Share the World curriculum kit, which teaches elementary school students the Golden Rule and instills empathy for all sentient beings in young people. It provides all the materials a teacher needs to teach kindness and compassion in an accessible and fun way—and can be used to meet Common Core State Standards. The group also joined forces with SynDaver—the world's leading manufacturer of hyper-realistic, synthetic human and animal surgical trainers—to promote the use of a remarkable whole-body frog model called SynFrog to replace the use of frog cadavers in K–12 and collegiate classroom dissection exercises.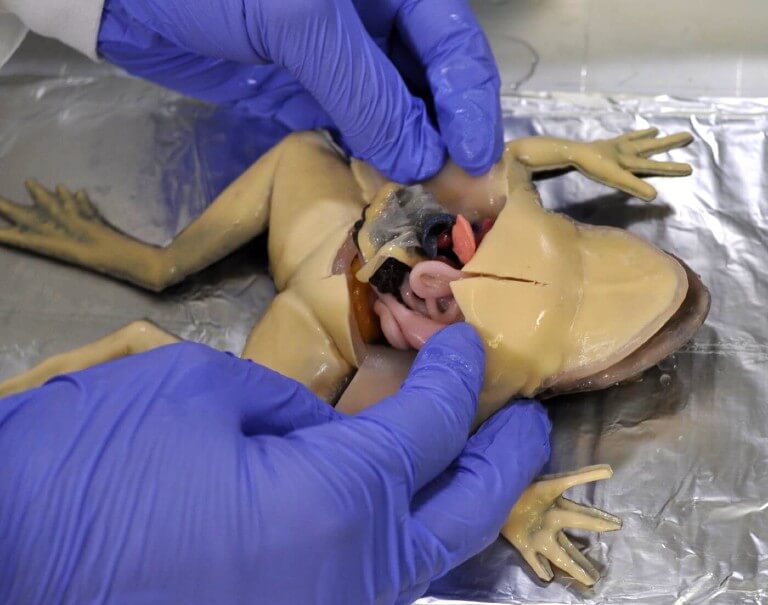 Students Opposing Speciesism
Students Opposing Speciesism (SOS) is a youth-led movement to challenge the notion of human supremacy. This PETA program connects students across the country with other young activists in their area, offering support as they work to help animals and amplifying their voices. As students mobilize to hold outreach events and demonstrations, PETA supports their work with campaign materials, leadership training, summits, and opportunities to apply for paid internships or grant funding or to become an SOS campus rep.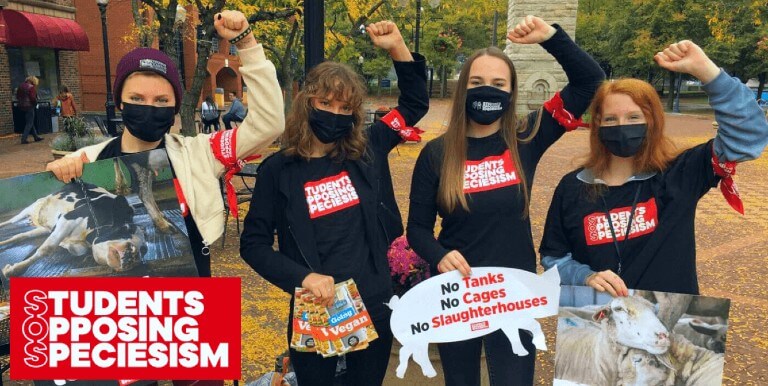 PETA's Emergency Response Team
PETA's Emergency Response Team is on call 24 hours a day, seven days a week. This dedicated group of PETA staffers ensures that animals in need get help and are rescued, treated by a veterinarian, or euthanized to end their suffering. The team works closely with law-enforcement officials to investigate and prosecute abusers, helps educate the public about animal issues, supports the implementation of humane wildlife control measures, and more. PETA is the only organization that does cruelty casework nationally and is on call around the clock.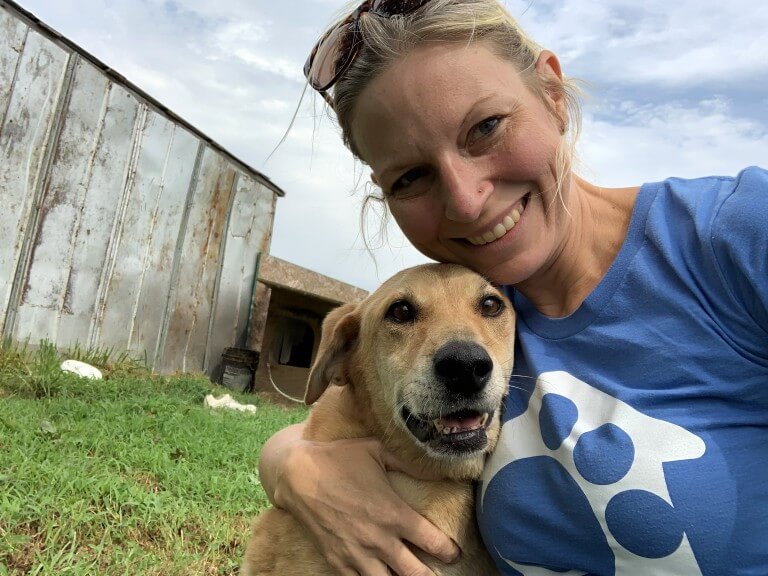 PETA's Legal Eagles
A force to be reckoned with, the team behind the PETA Foundation's litigation work has been using the law to make history for animals since its inception. Thanks to our legal team, PETA won a lawsuit that ruled declawing big cats, separating them from their mothers, and using them in public encounters violates the Endangered Species Act. We also won a court case in which the University of Washington was ordered to pay us fees and penalties for illegally hiding records from cruel experiments, and we secured the single largest animal rescue from a roadside zoo in our history just this past October, when 72 animals were whisked away from the now-defunct Tri-State Zoological Park and sent to reputable facilities. In 2017, the team became the first animal advocacy group to win Corporate Counsel magazine's prestigious nationwide Best Legal Department honor—a well-deserved title for this unstoppable squad.
According to Corporate Counsel, it is "[PETA's] attorneys' tough legal minds that have fundamentally shifted the animal law landscape in this country."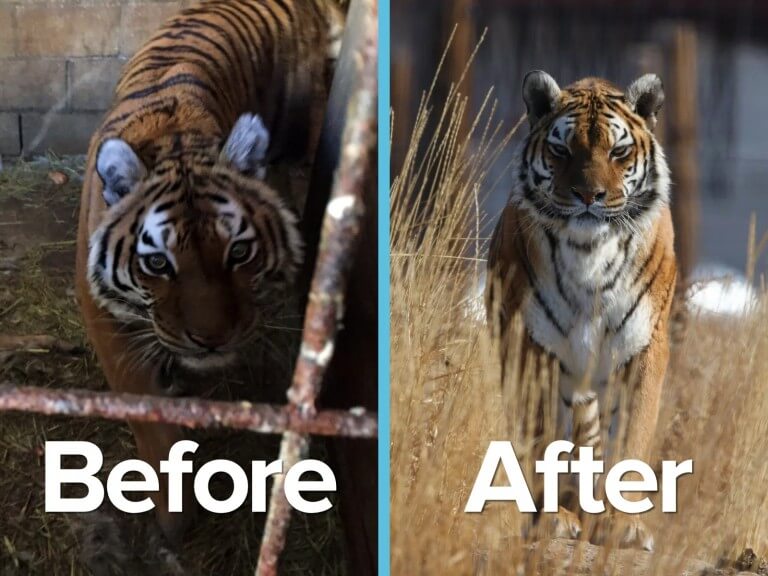 Corporate Affairs
While PETA doesn't shy away from making a scene to expose companies with unethical practices, these days most of our activism occurs behind the scenes—as we're often invited to come and sit at the boardroom table. Canada Goose, a former target of ours, is now meeting with our team regularly to share its progress in replacing wool and down with non-animal materials. We sometimes buy the minimum amount of stock in companies that support animal abuse, including SeaWorld and Prada, in order to influence them from the inside. As shareholders, we're entitled to bring proposals or resolutions to a vote at a company's annual meeting, which we do after sharing details about the cruelty the company is profiting from. We also collaborate with compassionate companies making innovative vegan food, offer awards for the best cruelty-free products, and partner with celebrities who endorse vegan fashion. We dreamed up the Material Innovation Initiative, which links top fashion brands with textile startups and provided major funding to get the plan off the ground. PETA is encouraging the development of a commercially scalable vegan wool material that's akin to or better than sheep's wool by offering a $1 million award for the creation of such a material that's adopted and sold by a major clothing brand. And finally, we invest in the public. Each year, we publish and distribute hundreds of thousands of vegan starter kits and send leaflets and other protest materials free of charge to anyone who orders them.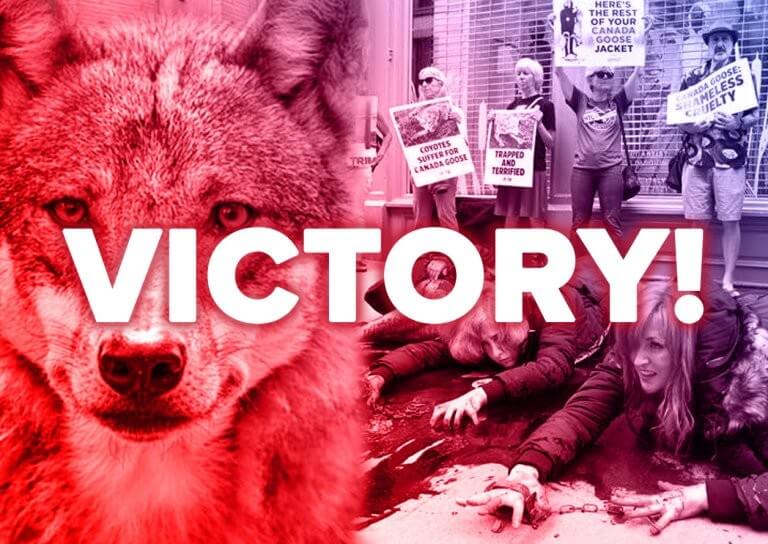 *****
From public education and investigative reporting to scientific research and animal rescues, PETA's creative, innovative, and bold spirit is behind each part of our multifaceted approach to animal liberation—as is the generosity of our compassionate supporters. While we're never too sure which of our campaigns will go viral next, we do know that we'll continue to transform the status quo and set new precedents for animal rights every way we can.
I Want to Help PETA Help Animals in 2023!