You're in luck, compassionate fashionistas: "Changing Your Clothes," the latest issue of PETA Global magazine, is online now. It explains how a PETA exposé brought about the first-ever cruelty convictions of sheep shearers and includes a revealing article about PETA's campaign against Canada Goose, a cold-hearted company that fills its jackets with down from abused birds and lines the hoods of its winter coats with fur from wild coyotes who were trapped, killed, and skinned.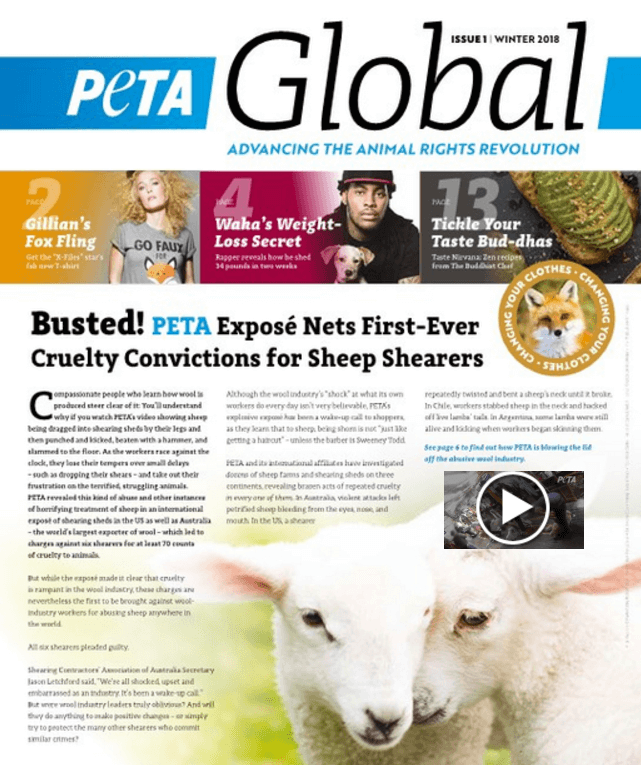 The latest issue of PETA Global also features an informative article about angora, as well as news about cars that use vegan leather, stylish faux leather made from the grape byproducts of the wine-making industry, and an exciting update about retailers that are dropping fur.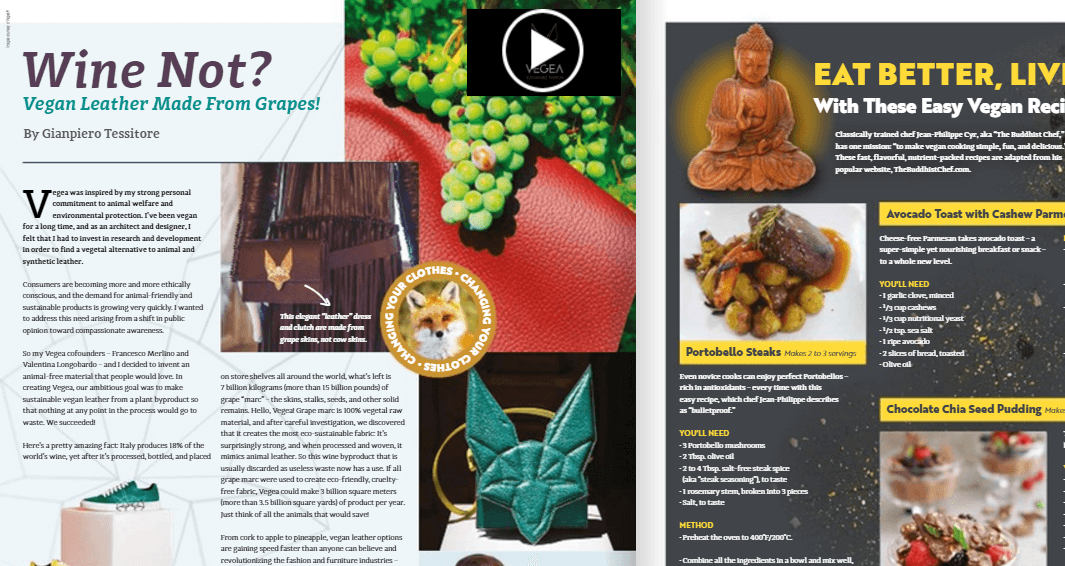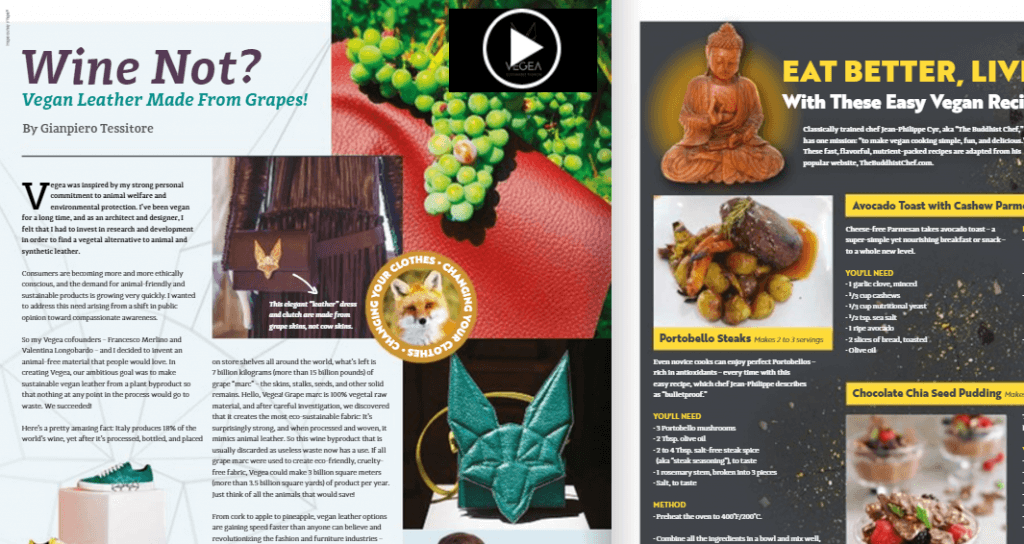 Like every copy of the magazine, "Changing Your Clothes" covers a variety of topics, from the inspiring story of how PETA—with your help—shut down a hideous greyhound blood bank to mouthwatering vegan recipes and much more. The digital version of PETA Global has easy-to-use, interactive features, including pop-up images, clickable links, and videos. Please share it with your friends, family members, and everyone else you know.
And please contact PETA for free copies of the print edition to leave at the doctor's office, at retirement and rec centers, on public transportation, and wherever else you go.
Happy reading!