Lake Surfing and Dune Climbing in Southwest Michigan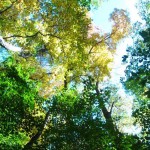 There I was, practicing "pop-ups" on my surfboard along with a dozen other wetsuit-clad surfing students. I felt pretty confident even though I was still on the sandy beach. Later, when I attempted the same moves atop cresting waves, balance eluded me. No matter—I felt as if I were Gidget riding Pacific swells instead of just a klutz having a blast on Lake Michigan.
Yes, you can surf on Lake Michigan in southwest Michigan. You can also paddleboard among otters and graceful birds on the Galien River or scuttle merrily up steep hills of sand at Warren Dunes State Park.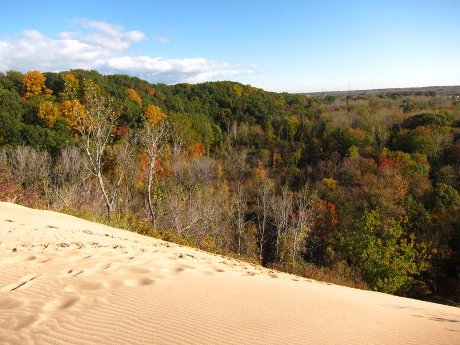 There are dozens of ways to play in breezy, picture-perfect spots along Red Arrow Highway. I meandered north and northeast along the shore from New Buffalo through artsy Union Pier to towns such as Benton Harbor before the road doglegged to Paw Paw Lake.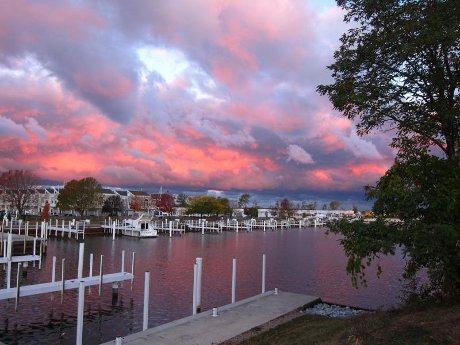 Love theater … or theaters? Detour east to Three Oaks, home of the reclaimed Vickers and Acorn theaters, two performance spaces where you can't help but enjoy yourself. At Third Coast Surf Shop, the owner's wife suggested places serving vegan-friendly fare. Note to entrepreneurs: This region is ripe for a vegan café!
Near the miniature lighthouse and boat docks of New Buffalo, Marina Grand Resort offers modern, comfy waterfront lodging and its Bentwood Tavern offers superb farm-to-table cuisine. The menu featured several wonderful vegan dishes from starters to dessert, including a masterpiece made with mushrooms found under local trees. A few blocks away, I enjoyed a meatless, cheeseless pizza at The Stray Dog Bar & Grill. I hope the eatery will start offering some of the delicious new meltable dairy-free cheeses that are now available.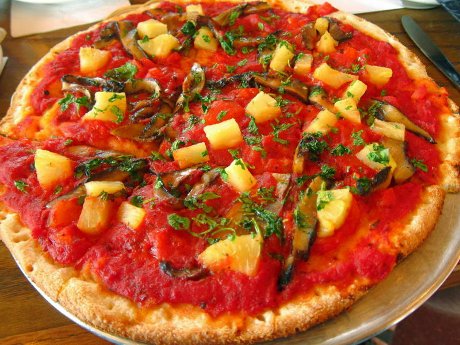 In Union Pier, Blue Plate Café 's organic, made-from-scratch fare features many vegan items daily. And Lithuanian-inspired Milda's Corner Market serves a great black-bean burger and vegan soups.
Berries, cherries, melons, grapes? Head north to Benton Harbor, one of the world's largest wholesale markets for fruit since 1860. Nearby in St. Joseph, Baguette de France wins praise for its veggie barbecue and other mock-meat creations as well as its whole-wheat baguettes. I hear that there's also an awesome Baguette de France in Berrien Springs, a town near Eau Claire.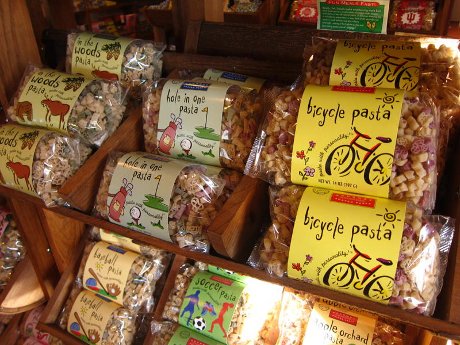 The hot weather has me thinking about a return trip. I want to plan it so that I can join the Southwest Michigan Raw Vegan Visionaries for a meal near Paw Paw Lake. And I've gotta taste the Soy Mint Marble Fudge at The Sugar Bear in Paw Paw. You can find more information about tourism in the region by visiting http://www.visitharborcountry.org.
Have you ever been to the southwestern part of Lake Michigan? What are your go-to spots?