PETA's Vegan Cook-Off Contest: Sid's Vegan Pecan Pie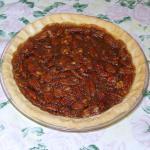 While the two winners of PETA's Vegan Cook-Off contest have had their time in the spotlight, we want to share the other delicious recipes submitted by compassionate cooks.
Since the winning recipes were both entrées, our next entry is a dessert. Sidney Blankenship is quite an aficionado of classic pecan pie and notes that many recipes include milk and as many as six eggs, which certainly disqualifies those from any humane food contest!
Thanks, Sid, for sharing your vegan version!
Sid's Vegan Pecan Pie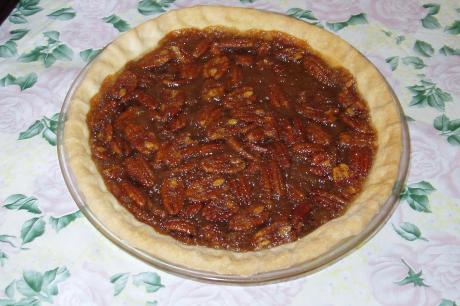 For the pie crust:
1 cup unbleached all-purpose flour
1/2 tsp. salt
1/8 tsp. baking soda
5 Tbsp. vegetable shortening (or 1/8 cup vegetable oil)
1/4 cup water
In a medium bowl, mix together the dry ingredients, then cut in the vegetable shortening with a fork or stir in the oil.
Add the water and stir to combine.
Knead the dough until smooth, then roll it out on a floured board.
Lay the dough in a 9-inch round pie plate with fluted edges, pressing into the bottom and cutting off the excess dough.
For the pie filling:
3 Tbsp. rice flour (or chickpea flour)
1/2 tsp. salt
1/4 tsp. ground fennel seed
2 Tbsp. all-vegetable or olive oil
1 cup light corn syrup
1 tsp. lemon (or lime) juice
1/2 cup brown sugar
1 tsp. vanilla
1/2 cup plain soy milk
2 cups pecan halves
In a small bowl, mix the flour, salt, and ground fennel. Set aside.
In a medium pot, warm the vegetable or olive oil over medium heat and stir in the corn syrup, lemon juice, and brown sugar.
Add the vanilla and soy milk. Heat until thoroughly mixed.
Add the flour, salt, and ground fennel mixture and stir until smooth.
Reduce the heat and stir in the pecan halves. Remove from the heat and cool slightly before you pour the filling into the unbaked pie shell.
Bake for 45 minutes in an oven heated to 350°F or until the edges are brown.
Cool on a rack before serving.