Norfolk: Extra-vegan-za by the Sea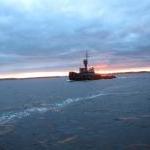 Norfolk, a seaport dating back to 1682, offers an armada of attractions. From historical displays in diverse venues and fresh-cosmopolitan cuisine to vintage finds and handmade crafts, this thriving city has a lot to offer. And speaking of cuisine, there are plenty of great vegan choices because of the growing awareness of humane issues and the food-health connection as well as the sheer great taste of plant-based foods.
Recently extended waterfront and city-street bike paths (don't miss the revitalized Elizabeth River Trail!) make Norfolk terrific for touring by bicycle. You don't have to bring your own; a new venture called "Go Green Bikes" will drop off and pick up well-maintained bicycles at your accommodations (which, for me, was the Norfolk Waterside Marriott). Free transportation includes the NET (Norfolk Electronic Transit),  the FRED (Free Ride Every Day) shuttle-cart, and coming this spring, a light rail.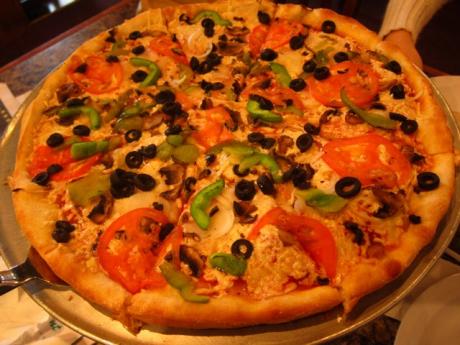 Vegan foodies have their pick. Mediterranean? Pasha Mezze has small plates such as a grilled maiden cake of red lentils and bulgur wheat. Pizza? Your carnivore friends will like the soy cheese at Bella Pizzeria as much as you do (with leftovers just as good a day later). Delightfully seasoned seaweed, spring rolls, vegan dumplings, and eggplant fries? Enjoy a late dinner at Bardo Edibles + Elixirs, whose chef enjoys creating vegan dishes.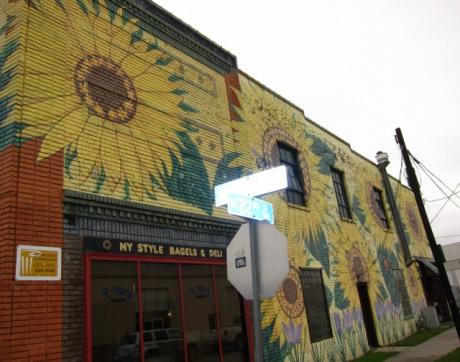 Bagels? Cookies? Breakfast burritos? Faux-egg and -cheese dishes tastier and healthier than the "real" thing? You've got to eat breakfast or lunch at Yorgo's Bageldashery. No wonder it's won so many awards! I had a brief chat with owner Greg Peterman, who achieves a range of great textures and flavors from plant-based ingredients. He has helped prepare recipes for the GEICO employee study conducted by Physicians Committee for Responsible Medicine  measuring the impact of vegan diets on diabetes and health. Between bites, check out the fabulous murals inside and outside!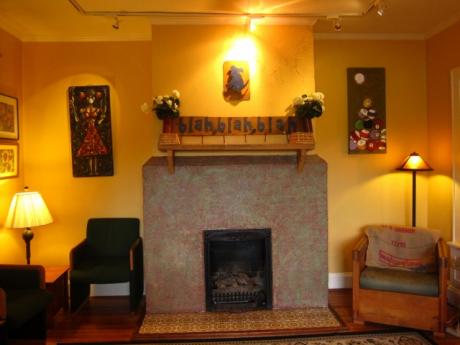 Indian? Rajput's owners raise the bar higher each year, going tastier, healthier, greener. Vegan choices abound whether you hit the lunch buffet, show up for special vegan nights, or just go there anytime. I liked the Kachumber salad (cucumber, carrot, tomato, cilantro, and lemon), the Jalfrezi (sautéed fresh veggies, ginger, and tofu), and the carrot-fruit pudding known as "Gajjar halwa." Coffee? Elliot's Fair Grounds is the place for soy lattes, vegan cookies, quirky art, and happy green attitude.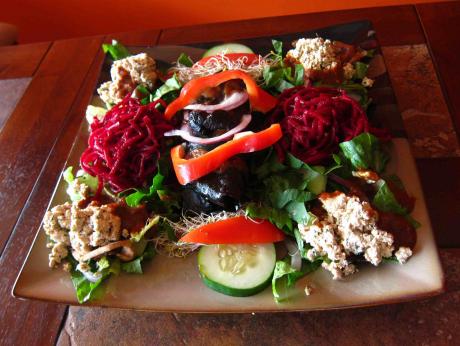 There's a fantastic new reason to drive 20 minutes beyond town to 9619 Granby St. in Ocean View-Quenna's Raw & Vegan restaurant. It's open Tuesday to Saturday 11 a.m. to 3 p.m. and 6 p.m. to 9 p.m. Having studied and cooked foods around the world starting 24 years ago in what was probably Philadelphia's first raw-food outpost, Quenna's love of the water brought her here. The Moroccan Gnawa is the best smoothie I've ever had. My nonvegan friend, who insisted upon going to Quenna's, was equally euphoric. Quenna describes her creations as "live sun-fired foods that nurture and heal." Thumbs-up to the "Gingered Beatz Supreme" and "Olzex Burger" (kush-based). The menu changes frequently because of Quenna's emphasis on fresh food. The decor and music of this great find are also worth the ride. With so many delicious vegan options in the Norfolk area, it's difficult to mention only a few, but the Tap House Grill, YNot!, Siam 21, Kotobuki, Machismo Burritos, and 37th and Zen are among those that seem to be favorites among Norfolk locals.
For a free feast for the eyes, head to the Chrysler Museum of Art, which straddles downtown and Ghent. The current traveling exhibition, "London Calling: Victorian Paintings From the Royal Holloway Collection," features beautiful paintings, including Edward Landseer's allegory of polar bears exploring a shipwreck. I heard from a docent that the favorite may be Briton Rivière's 1877 "Sympathy," in which the "Prince of Dog Painters" presents a white bull terrier comforting a young girl. Also displayed is Rivière's "An Anxious Moment," in which geese worry over a fallen hat. Rivière knew that animals have emotions and feelings.
Seeking more? Visit artists' studios downtown at d'Art.  The MacArthur Center Windows on History runs along the downtown parking garage on City Hall Avenue. A neat sight from the American Victory Rover cruise: PETA's Norfolk headquarters!
For visitor info, see http://www.visitnorfolktoday.com or call 1-800-368-3097.
Have you visited Norfolk? If so, what are your favorite places?