From Markets to Meals, London's Brilliant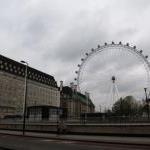 Ahhhh … London. Brilliant plays, music, parks and, these days, food—including animal-friendly fare.
Biking and strolling around London's lively and history-rich neighborhoods was the highlight of my brief visit. Concierges at the InterContinental London Park Lane suggested great walking tours for London "insider's experiences" (there's even a private Stella McCartney boutique shopping visit for higher-end visitors).
I joined an Urban Gentry walking tour of the East End's gritty-hip Shoreditch district. Stops included the Geffrye Museum of the Home, a fascinating repository of "middling class" décor, furnishings, and manners from 1600 to the present. Its handsome buildings once housed retired pensioners. Among the tidbits I learned: Instead of insecticides, many Elizabethans used strongly aromatic "lad's love"—i.e., southernwood-to deter moths and flies.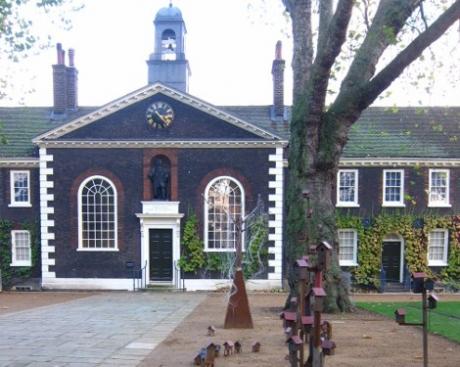 Other Shoreditch attractions include fashion, art, craft, and fresh food markets, vintage shops, random outdoor art (graffitied murals and witty tags), the new London Overground rail, and Brickhouse Experimental Food Society displays of food sculptures. Shoreditch's Hoxton Hotel caters to vegans.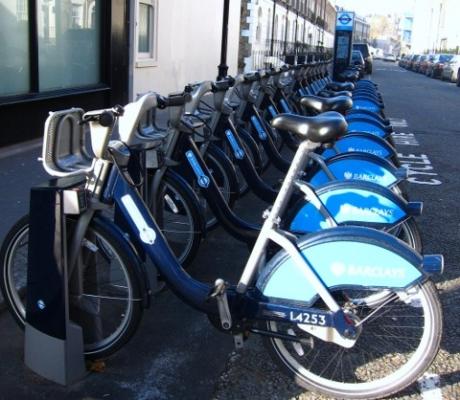 The InterContinental hooked me up with wheels via London's smart new fuel/planet-saving Boris bikes London cycle scheme. The city recently installed racks of loaner bikes all around town. You can check a cycle out at one rack and drop it off at any other, and you can use it free for 30 minutes each time!
Where to eat? Easy! London proved vegan-friendly as soon as I encountered InterContinental chef Paul Bates, a devotee of local and sustainable foods. Bates hails from Kent and enjoys preparing plant-based tapas and compotes. He oversees the Cookbook Café, whose "Market Table" teemed with beautiful salads and other creations. InterContinental's hot dinner spot, Theo Randall, has a separate, mouthwatering vegan menu. Mushroom connoisseurs, rejoice! And don't miss Theo's clementine sorbet. Bookmark this restaurant guide before you visit: Vegan London.
A tip: Some pizza doughs and tomato sauces contain animal-derived ingredients, and some pastas contain eggs. However, the following recommendations are safe—and delicious—bets. They come from Urban Gentry's Kevin Caruth and Mayfair/Belgravia tour guide Michelle McGrath.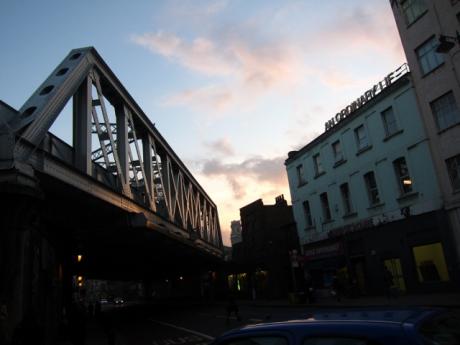 Root Master serves vegan gourmet and comfort foods from a double-decker bus. You can eat onboard. Check for it around Elys Yard at Old Truman Brewery in Shoreditch.
Saf Restaurant & Bar serves gourmet vegan and raw/living foods.
Carnevale does casual vegetarian.
Amico Bio is London's first organic Italian vegetarian restaurant.
Ms. Cupcake is a good tea-time stop.
Tibits near Piccadilly Circus has ties with Zurich's Hiltl, Europe's oldest vegetarian restaurant. But Tibits is thoroughly modern.
Food for Thought in a Covent Garden basement has served grand vegetarian fare since 1974.
Manna, London's oldest vegetarian restaurant, excels in vegetarian fare and lovely presentations.
The Gate has been making fresh, mostly organic vegan and vegetarian meals for 21 years.
Mildreds has been serving hearty, affordable vegetarian meals in Soho for 20 years. Beer and wine too.
Blah Blah Blah offers fresh, well-priced fare in a creative setting.
222 Veggie Vegan is committed to 100 percent tasty, healthy vegan dining.
Hummus Bros is mostly vegetarian and also has some vegan choices.
Have you tried these or other vegetarian eateries? Do tell!