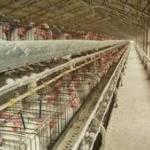 A recent posting on The Farm Gate, an agriculture blog produced by the University of Illinois at Urbana-Champaign, laments the fact that today's consumers are "more familiar with meat animals" and "livestock production practices."
Why is this a bad thing as far as the agriculture industry is concerned? Because when people find out that "meat animals" are sensitive and intelligent, that they are routinely subjected to horrific abuses (such as tail-docking, castration, and debeaking) without being given any painkillers, and that they are confined for months or even years to cramped crates and cages, they stop buying meat!
That's the conclusion of livestock economists Glynn Tonsor of Kansas State University and Nicole Olynk of Purdue University, who studied the media attention given to animal agriculture going all the way back to 1982 and compared it to sales of meat. They discovered, not surprisingly, that publicity about undercover investigations on factory farms and referendums to abolish gestation crates and battery cages had a negative impact on consumer demand for animal-derived products. For example, they concluded that the demand for pork would have been 2.65 percent higher and the demand for poultry 5.01 percent higher without the media attention that was given to animal welfare issues from 1999 to 2008.
So there you have it. Just as we suspected, when people find out how cruel factory farms are, they don't want to support them—or, as Sir Paul McCartney once said, "If slaughterhouses had glass walls, everyone would be a vegetarian."