Rescuing Mama and Ace: PETA's Cruelty Investigations Department in Action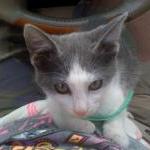 Because of your support, PETA is able to work in local communities, helping individual animals who are subjected to cruelty. Thousands of animals are helped by PETA's Cruelty Investigations Department (CID) each year. This is the story of two animals who were helped because of your support.
There really is no such thing as a typical day in CID, PETA's Cruelty Investigations Department. Anything could come across our desks. We hear about everything from starved horses and dogfighting rings to sickly birds in pet stores and mice stuck on glue traps. You never really know what to expect.
One recent case involved a stray mother cat and her kitten. They lived in a trailer park in Oklahoma, and one of the park's residents had a proclivity for shooting animals. In fact, over the past several years he has shot five animals (including his own neighbors' companion animals) and has killed three of them. Once I heard about this, I knew that I couldn't let the same fate befall these two cats.
Unfortunately, the situation was a bit messy. The woman who had brought this case to our attention was disabled and had no way of transporting the cats to an animal shelter. And even if she had been able to transport them, she would have been unable to find a temporary home for them because the area in which she lived was out of the jurisdiction of any animal shelters. Yes, that's right—stray and abused animals in this particular part of Oklahoma are just out of range of any of the shelters in the area that would be willing to take them. These poor felines had nowhere to go.
Fortunately, we in CID have a few tools at our disposal, one of which is PETA's Activist Network. Using the Activist Network, I and other CID staffers are able to find volunteers all across the U.S. who are willing to fight in behalf of animals. This may involve something as simple as delivering a doghouse to a chained dog or something as complicated as what a wonderful activist named Candy faced in this case.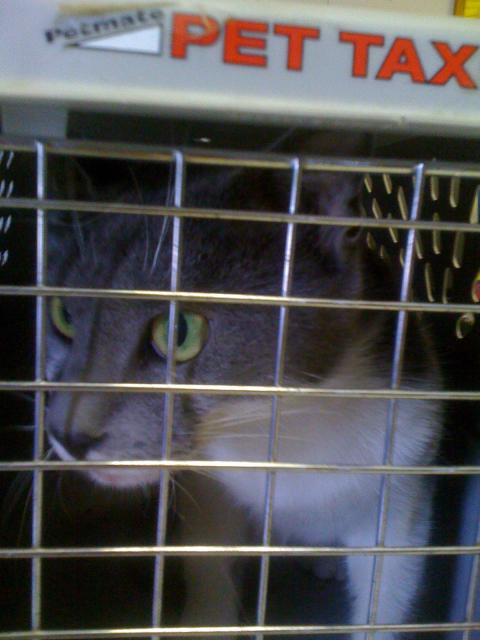 When I e-mailed Candy and explained the situation, she told me that she would be more than happy to help. I told her that this was a particularly difficult case because there was no local animal shelter and the cats lived in a trailer park with a trigger-happy resident. Candy was totally unruffled by the challenges in front of her and assured me that she could handle it.
She selflessly made an 80-mile round trip to collect the cats. Knowing that they couldn't be taken to an animal shelter, she decided to foster them herself. She got them both to her veterinarian, who examined, vaccinated, and sterilized them. Other than severe flea infestations, both were in great health and ready to be adopted.
Candy's family and friends stepped in to adopt the kitten, who is now named Ace, and the mother cat, who is now named Mama (although she won't be a mama to any more kittens).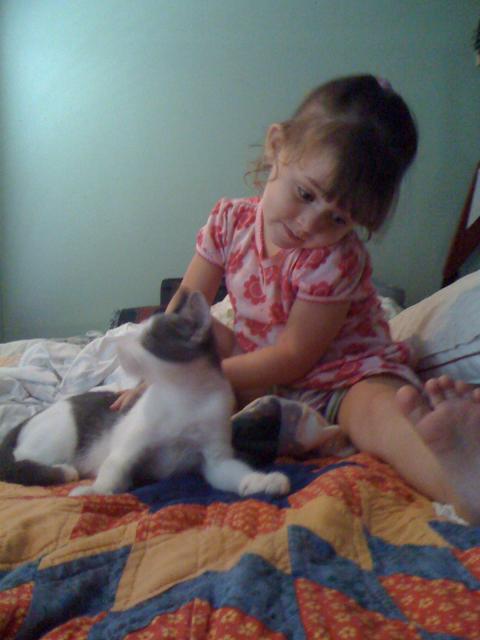 Mama and Ace were given a second chance at life and are now in loving homes, thanks not only to PETA but also to our selfless activist Candy. Becoming a part of our Activist Network is something that any of our readers can do, and it only takes a minute to join! You can sign up here. We need volunteers in every area of the country to help animals in need, so if you're in a remote location, you shouldn't let that stop you! And if you do sign up, I could be working with you soon. I'm looking forward to it!
Sarah Kline is an intake coordinator for PETA's Emergency Response Team, which is part of the Cruelty Investigations Department. She lives in Virginia Beach, Virginia, with her husband, a U.S. Navy petty officer, and her three best friends, her dog and two cats. Her greatest influence is her brother, who is severely autistic. He has shown her the true meaning of kindness and has taught her to feel empathy, which has helped her in the struggle for animal rights.