Conservatism and the American Tradition of Responsible Animal Stewardship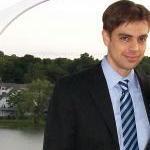 Conservative principles informed my decision to go vegan after I learned how my purchases were directly supporting the widespread abuse of animals. I believe that conservatism has inherited the American tradition of good animal stewardship and with it the responsibility to offer liberty-oriented solutions.
I grew up in a small New England town, and some of my earliest memories are of time spent at my grandparents' farmhouse. I remember how kindly my grandparents treated the dogs, cats, cows, pigs, and other animals at the farmhouse. They worked hard to make sure that the animals were happy, clean, and healthy. It was an integral part of how they approached everything and grew from their respect and compassion for one another and their faith. The idea of mistreating or neglecting animals would be incomprehensible to them.
Of course, my grandparents' values have deep cultural roots and weren't unique to my family. American small farmers have always viewed good animal stewardship as a source of pride and a sign of good character. Historically, farmers who kept animals in unclean conditions or neglected and mistreated them would earn the disapproval of the community. Mistreating animals was not only an indication of poor moral fiber but also a sign of a lack of decency, self-control, and work ethic. Ample evidence that these cultural mores were well-ingrained in early American society can be found in the documents of colonial America. The Puritans of the Massachusetts Bay Colony, for example, encouraged the ethical treatment of animals in their legal code, "The Body of Liberties." They understood, as we do today, that it comes down to knowing right from wrong. Everyone, even a child, knows that mistreating animals or people is just plain wrong. None of us needs a politician, judge, or bureaucrat to tell us that.
How have we all unwittingly become participants in a system that is so cruel to animals? After the Second World War, the American small farmer began to lose more ground to industrialized animal agriculture. Today, while most Americans still imagine their food coming from Old MacDonald's Farm, 98 percent of all the meat and dairy products that Americans consume comes from factory farms-industrial-type warehouses that confine thousands of animals. Hens' cages are so small that the animals don't even have enough space to spread their wings, and most animals, such as pigs, never walk on grass or see the light of day. Because living conditions on factory farms are so unhealthy, animals are fed a constant supply of antibiotics.
We live in a free society with a free market system. That means that the consumer is king. Honest businesses are proud to show how their products are made, but try getting a look inside of the factory farm where the chicken nuggets you bought at your local supermarket originated. Don't count on it. The industry knows that the conditions that these animals live in would be absolutely abhorrent to us as Americans.
Conservatives have a moral imperative to recognize the difference between right and wrong and to act accordingly. The great thing about America is that we have the freedom to choose. I take personal responsibility for my own choices, voting with my dollars when making purchases and speaking to my friends, family, and community. Besides, big government and the special interests influencing it already siphon billions of taxpayer dollars to subsidize cheap factory-farmed meat which, in turn, results in nearly $150 billion in additional obesity-related health-care costs each year.
They say the world has become too complex for simple answers. They are wrong. There are no easy answers, but there are simple answers. We must have the courage to do what is morally right. —Ronald Reagan
Small farming is hardly idyllic, as any operation that results in the taking of lives is problematic. However the natural progression of a long tradition of responsible animal stewardship in this country reminds us that animals are not here for us to abuse. Our system of free enterprise has built a society in which the abundance of food and meat-substitute products has made farming animals a choice. And that choice is clear: Eating meat and dairy products is detrimental to our health, our integrity, the environment, and the animals who suffer each day. I take inspiration from those who came before us and laid the cultural foundation of compassion and mercy for animals.
This guest post was written by Martin Moore. Martin currently lives and works in Manhattan, where he manages projects for a global financial-services firm. Prior to moving to New York with his wife, Robyn, he was a business owner in Connecticut and was active in both state and municipal government, including serving as an elected city councilmember.