PETA Everywhere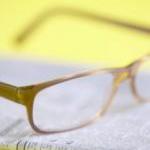 I have been a proud PETA member for as long as I can remember. Over the years, I am sure that some of you have been through the same experience that I have, having to explain to skeptics that PETA is an effective organization that has improved the lives of tens of millions of individual animals around the world. Different people require different approaches, but here's an easy one: Show them!
Anyone who questions PETA's effectiveness need only pay attention to the number of times PETA is mentioned in local newspapers. In the last few months alone, my local newspapers have printed the following:
The op-ed "Think Twice About That Puppy Under the Tree" by PETA's Lindsay Pollard-Post appeared in the Spokesman-Review, educating readers about the horrors associated with pet stores and why it is always better to adopt from shelters.
Another piece, also in the Spokesman-Review, titled, "PETA Suggests Robotic Groundhog," discusses the unnecessary use of Punxsutawney Phil in the yearly Groundhog's Day ceremony.
A Salt Lake Tribune article, "Overstock.com Agrees to Ban Sales of Exotic Animal-Skin Products," reported that Overstock.com agreed to ban these sales after PETA "showed it the methods some processors use to harvest the skins."
A Minneapolis Star Tribune article, "Critical Research," quoted PETA's Kathy Guillermo about the cruelty that is going on inside laboratories and how more money should be spent developing alternative technologies instead of animal research.
In addition to reaching people via our local newspapers, PETA representatives have come to my hometown of Spokane numerous times over the years to protest against glue traps, puppy mills, animal testing, slaughterhouses, and circuses.
For some in my Eastern Washington hometown, animals are little more than mongrels, varmints, and pests to be culled and harvested. The issues brought out through the publicity generated by PETA exposes people to a different, more humane way of thinking.
We are honored that our local outdoor editor, his friends and fellow columnists, and the news reporters often refer to us and members of our local animal advocacy group as "PETA people" when we stand up for the rights of animals.
PETA has arguably created more change for animals than any other organization on the planet. It educates the public and raises awareness about animal issues through hard-hitting media campaigns, meetings with CEOs, undercover investigations, youth outreach, and attention—garnering demonstrations. So while you may find some of the tactics controversial or objectionable, they do get results.
The next time you feel like you have to go on the defensive, remember some of the organization's huge accomplishments for animals in the last few years alone. From leading an effort that spared as many as 4.4 million animals from being poisoned and killed in painful chemical tests to helping coordinate the largest animal seizure in U.S. history (26,000 animals!) to securing the first felony cruelty-to-animals charges and conviction of farm workers for abusing factory-farmed birds …  and so much more!
What do you think?