When I Retire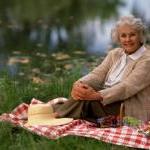 As 2010 rolled in (can you believe it is actually 2010?!), some people made their New Year's resolutions, but not me. I made my retirement resolutions. I keep a list of things I am going to do when I retire and have more free time. I thought I would share my list with you.


When I retire:
Iam going to get more exercise by making my doggies' daily walks longer, even when it is raining or snowing.This will benefit all of us! I am also going to learn to bake their favorite peanut butter dog treats.
I am going to build shelves on the walls to give the kitties more spaces to explore. (OK, I admit it: I am going to nag my sweetie to build shelves.)After we finish our shelf projects, I want to learn to build kitty climbing poles and kitty condos to donate to local animal shelters and charity auctions.
I am going to keep up on local cruelty-to-animals cases and take the bus downtown to attend trials and hearings that affect animal issues in my area.
I want to organize an annual fundraiser at Liberty Lake to raise money for spay-and-neuter programs.
I am going to do more gardening. I want to experiment with growing sunflower seeds for winter bird food.I want to growveggies to donateto the local food banks.
I am going to be kinder to my family and spend more time listening.
I am going to organize everything—my finances, my kitchen cabinets, and my closets—and eliminate stuff that I just don't need. I am going to shop at thrift stores for stuff I do need.
And last but not least, I am goingto update my will. I have been putting it off and putting it off, but I need to make sure that the money I have worked so hard for goes to the causes I care most about.
These are just some of my retirement resolutions. I would love to hear some of yours.