My Favorite Vegan Mexican Meals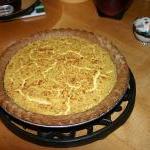 Living in Southern California, I'm exposed to lots of Mexican food. There's an abundance of Mexican restaurants and fast-food places, and Mexican ingredients can be found in nearly all the grocery stores. I love Mexican food because it is so easy to veganize. Here are a few of my favorite recipes.
My Mexican lasagne was adapted from a recipe given to me by a friend. It's a casserole layered with tortillas instead of noodles, and I simply substitute tofu for the meat:
1 jar salsa verde
4 to 6 whole wheat tortillas, warmed
2 packages of firm tofu, packed in water (drained, dried, and mashed with 1 tsp. salt)
2 cans pinto or black beans
1 7-oz. can diced green chilies
Some sliced tomatoes
Put a little bit of your favorite salsa in the bottom of a 9-inch-by-13-inch baking dish.
Place 2 or 3 of the tortillas in your baking dish, enough to cover the bottom.
Add half the mashed tofu, beans, chilies, tomatoes, and salsa.
Add another layer of tortillas. Add the rest of the ingredients, finishing with the salsa, and bake covered at 350°F for about an hour.
Makes 6-8 servings
For a meal for one, just cut the recipe in half and use a smaller baking dish. Like typical Italian lasagne, it is always best after it sits for at least 15 minutes or more.
Dog's dinner burrito was the result of an adaptation of one of the meals I used to make for my dogs. It includes pinto beans and baked yams along with a few dandelion greens—a contribution from my house rabbit Bosco's garden.
Dandelion greens, chopped
Vegetable oil
Garlic
Red pepper flakes
Pinto beans
Yams, baked and mashed
Whole wheat tortillas
Salsa verde
Sauté the chopped dandelion greens in vegetable oil along with the garlic and red pepper flakes, then gently stir in the pinto beans and yams.
Warm whole wheat tortillas on the stove, stuff with the bean-and-yam mixture, and roll into burritos.
Put in a baking dish, smother with the salsa verde, cover, and bake at 350°F for about 20 minutes.
Makes 5-6 servings
Topped with guacamole, these are irresistible to us (and the dogs too)!
My ranchero sauce recipe is easy to make and has a fun ingredient—peanut butter.
1 onion, chopped
1 clove garlic, minced
1 28-oz. can plum tomatoes
1 4-oz. can diced green chilies
1 Tbsp. fresh lime juice
1/4 tsp. cayenne pepper
2 Tbsp. creamy peanut butter
1/3 cup chopped fresh cilantro
In a medium pot, sauté the onion with the garlic.
Add the plum tomatoes (broken up a bit) and their juice as well as the green chilies, the fresh lime juice, and the cayenne pepper. Simmer for about 15 minutes.
Stir in the creamy peanut butter, turn off the flame, and stir in the fresh cilantro.
You can bake your burritos or enchiladas smothered with this sauce instead of salsa for a special treat. It's also great on top of plain old rice and beans.
For a Mexican tofu quiche, substitute corn and green chilies for your more typical vegetables, such as broccoli and spinach, and sprinkle the top with a little cayenne before baking.
Tempeh tacos are also a big hit in our house. See my May 19, 2009, blog for the recipe.
Because beans, rice, salsa, and tortillas are the basis of many Mexican recipes, by adding tofu, soy cheese, vegan sour cream, guacamole, salsa, or other interesting sauces, you can create delicious Mexican meals that don't have any meat or dairy products in them.
Do you have any vegan Mexican favorites?