PETA Saves Animals!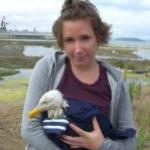 I sometimes hear people who aren't familiar with the breadth or depth of PETA's work say that the organization doesn't actually save animals-it just protests abuse. But a quick look at some of PETA's recent victories will quickly disprove that notion.
I think many of you already know about the extensive work that PETA does for animals, including behind-the-scenes negotiations with corporations and government agencies, shareholder resolutions, public education, undercover investigations, legal actions, and even funding alternatives to vivisection. PETA saves animals every day.
But I want to highlight what I think is some of the most important work PETA does for individual animals, and that is through PETA's Cruelty Investigations Department. This department does an enormous amount of work to help animals-from mice to birds to dogs and cats-who are in dire straits, all across the country. Below is an abbreviated list of some of PETA's work. We couldn't include everything here-because PETA responds to more than 300 calls a week-but the following is a typical report summarizing some recent cases:
Ohio: A Petland employee drowned two rabbits in the store's backroom. The employee's manager took a picture of her holding the soaking-wet dead rabbits and grinning, and the employee posted it on Facebook. PETA quickly got officials on the case, charges were filed, and letters were written to the district attorney and Petland demanding an end to rabbit sales. As a result, the Akron Petland store closed, eliminating one more cruel place from existence.
Minnesota: PETA learned that some homeowners were live-trapping and drowning chipmunks who were living in their yard. They were seen rolling a wheelbarrow full of chipmunk bodies to a local dumpster. PETA immediately contacted local law enforcement and dispatched a cease-and-desist letter. All traps were pulled, and the perpetrators were stopped.
Arkansas (Wal-Mart HQ): S&S Wildlife Control Services was contracted to remove birds from inside Wal-Mart stores in Maryland, New Jersey, and Pennsylvania. S&S left captured birds in live traps, without sustenance, for a week straight-its standard practice. PETA contacted Wal-Mart and local law-enforcement officials. As a result, Wal-Mart ordered all traps pulled, along with the S&S contract! Charges were filed in one case.
Texas: Horrified residents reported that deer were accidentally impaling themselves on a neighbor's iron fence. In one case, an impaled pregnant doe delivered a fawn (sadly, both died). PETA reached the owner of the property with the iron fence, a former CEO of a major company, to explore retrofitting the fence so that it no longer posed a hazard. Soon, the entire fence was retrofitted with a flat top!
New Jersey: A concerned parent informed PETA that the Princeton School District was using glue traps in its K-12 schools. District officials confirmed this but were unresponsive to our concerns. PETA posted an action alert, and maintenance staff throughout the district were soon ordered to pull all traps immediately. Alternative methods will now be used.
Georgia: A kind citizen called PETA after a bear cub fell from a tree, was knocked unconscious, and was consequently abandoned by his mother. PETA immediately called in a local wildlife rehabilitator, who nursed the cub back to health and reunited him with his mother. The cub was last seen following his mother and four siblings through the woods.
Pennsylvania: A compassionate American Eagle clothing store staff member contacted PETA upon learning that company policy dictated the use of glue traps for rodent control. American Eagle had sworn off Australian wool from mulesed lambs at our behest several years ago, so it was surprising that the company ignored our pleas with regard to the glue traps. Within a week of posting an action alert, however, all glue traps were removed from American Eagle stores and permanently banned!
Connecticut: Upon learning that a large apartment complex's rental policy strong-arms tenants into declawing cats, PETA immediately wrote to the building's management company about how horrible this procedure is and posted an action alert on the issue. The company made it clear that the policy was being changed, and indeed, two days later, all references to declawing were removed.
Georgia: PETA learned about a neglected pit bull confined to the squalid basement of an abandoned house, without food or water, for eight days. We pressured local officials and rescued this dog, got charges filed against the dog's "owners," and are pushing for vigorous prosecution.
There are hundreds more victories for animals just like these all across the U.S., and for this, I want to dedicate this post to PETA's emergency response team, which saves countless animals every day. Thank you for all that you do for animals!