A Truly Scary Halloween 'Treat'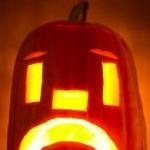 It's that time of the year again. In just a few days, children from all over my neighborhood will be knocking on my door, asking the question "Trick or treat?" Their outstretched hands and little plastic pumpkin buckets will be filled with Halloween treats of all sizes, shapes, and colors.
I love sweet treats as much as the next guy-probably more, when I think about it-especially a good piece of dark chocolate or vegan truffle. But it's important to remember the simple fact that we can celebrate Halloween and our love of sweets without passing out cruel candy.
Many of the treats that will be handed out on Halloween night, including M&M's, Snickers, Twix, Dove, Three Musketeers, Starburst, Skittles, and other candies-are made by Mars Inc., a company responsible for the deaths of numerous animals in unnecessary animal tests. That makes these snacks truly scary treats!
Mars recently funded a gory experiment on rats to determine the effects of component chemicals of chocolate on their blood vessels. Experimenters force-fed the rats by shoving plastic tubes down their throats and then cut open the rats' legs to expose arteries, which were clamped shut to block blood flow. After the experiment, the animals were killed. Mars also supported an experiment in which baby mice were crammed into small Plexiglas chambers, which were each about half the size of a 12-ounce soda can, and submerged them for nearly five hours in chilled water-just to see if an ingredient affected their breathing rate.
What makes this even more disturbing is that not one of the tests funded by Mars is required by law. Mars' top competitor, Hershey's, has pledged not to fund or conduct experiments on animals, and so have other major food and beverage companies, including PepsiCo and Coca-Cola. This Halloween, help make the lives of animals a little less frightening by leaving Mars candies off your list of treats to hand out to kids.
The following are some other ways that you can help animals this Halloween:
Call Mars' headquarters at 1-800-627-7852 and let officials there know that you refuse to spend any money on Mars products until the company agrees to stop funding all animal experiments. Also ask your friends, family members, and colleagues to contact Mars.
Be sure to stock up on delicious, animal-friendly vegan treats to give away to the trick-or-treaters. These candies are available at most grocery stores and are all gelatin-free-no hooves, tendons, ligaments, or other unsavory animal parts are included. My favorite is

Tangerine Mango Madness suckers from Blow Pop

.
And please let me and the rest of us know what your favorite vegan candies are!