For a lonely, neglected dog forced to live outdoors 24/7 through all weather extremes, things like a sturdy doghouse, a nutritious meal, and a few moments of attention are priceless.
Breaking the Chain, a new documentary from executive producer Anjelica Huston, takes viewers behind the scenes with PETA's dedicated fieldworkers as they bring hope, healing, and help to these forgotten animals. Amazon Prime subscribers and Tubi users can watch these priceless moments at no cost! That's right—Breaking the Chain is available for free on Prime Video and Tubi—and for a limited time, all other platforms are offering this must-see film for just 99 cents.
Watch the official trailer below:
This eye-opening film introduces viewers to dogs like Zena, who was so neglected by her owners that her teeth were ground down to the roots and every bone in her body was visible, and Edith, a gentle chow mix who was chained outdoors for nearly a decade before her life changed completely. PETA's fieldworkers never gave up on these dogs—or on any of the animals they help.
Breaking the Chain doesn't shy away from showing what the lives of neglected animals such as Zena and Edith are like, but it's also full of hard-won victories and heartwarming moments that will make you want to stand up and cheer. Its message is ultimately a hopeful one, reminding us of the power that we all have to make a real difference for animals—and how everything can change when caring people persist, despite the odds.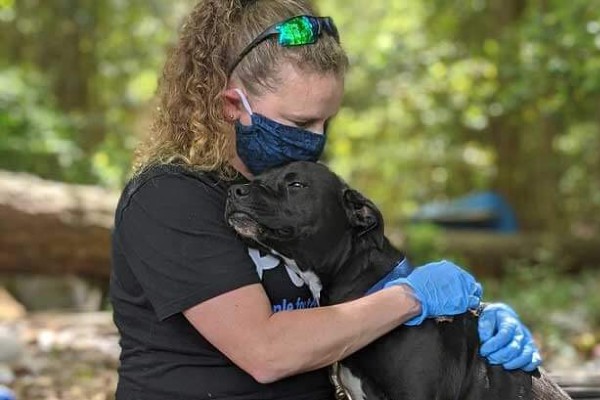 Ready for a life-changing film about people who change lives every day? Grab your quaranteam and maybe a tissue or two and watch Breaking the Chain on Prime Video, Tubi, Apple TV, iTunes, Google Play, Vimeo, or Vudu.