Winter is nearly upon us, and while you're reaching for a blanket and cup of hot tea to stay warm, neglected dogs who are forced to live outside year-round without adequate shelter are caught in a life-or-death struggle. Thankfully, the generous support of PETA members is  helping to change these dogs' lives by providing sturdy doghouses—and this winter, with every gift that you make to this vital program, our friends at v-dog will donate a bag of organic vegan dog biscuits as a special treat for a lonely dog!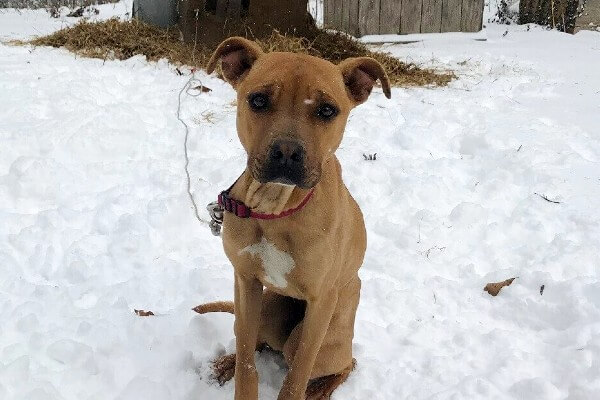 This isn't the first time that v-dog—a San Francisco–based vegan dogfood company and PETA Business Friend—has partnered with us to nourish "backyard dogs." Donations made to our doghouse program last summer led the company to donate 3 tons of its Kind Kibble to dogs trapped outdoors. The generous and compassionate business also donated 2 tons of vegan dogfood and paid all the shipping expenses to support our 2018 summer doghouse drive.

While a doghouse is no substitute for a real home, in which dogs sleep with the rest of the family, it can make all the difference to animals languishing outside 24/7—often with little more than an overturned barrel or a piece of wood propped up against a fence to serve as shelter, if they have any at all.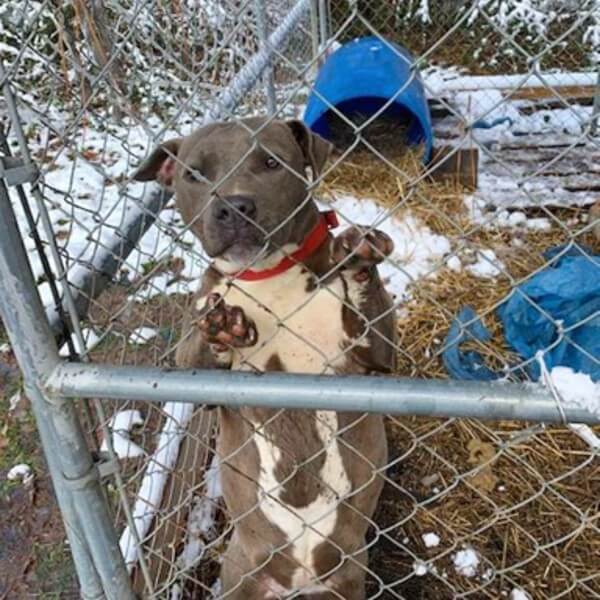 Huskies Azora and Seria quickly managed to dismantle the flimsy plastic structures that their owners considered "shelter" in their crude pen. They were stranded in a decaying mud pit and left with no protection from icy weather. PETA fieldworkers quickly delivered a pair of custom-built doghouses and straw to help insulate them from the punishing elements.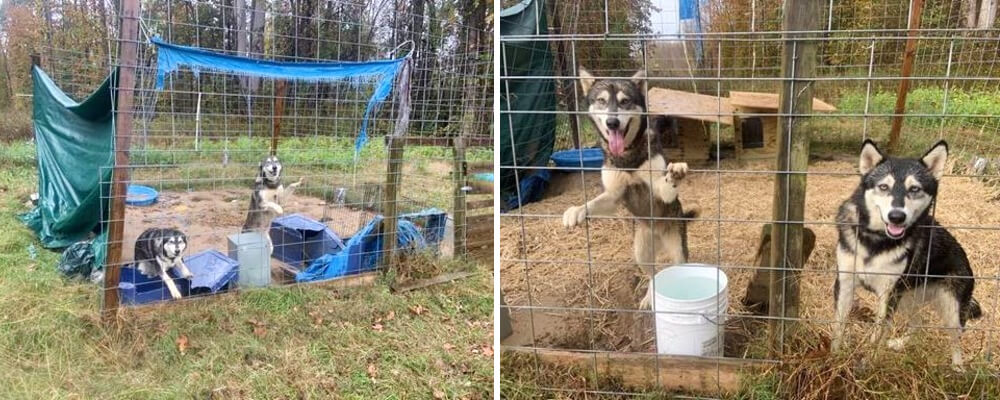 Neglected dogs like Azora and Seria in Virginia and North Carolina—where PETA has delivered more than 7,600 sturdy doghouses since 2000—need your help to survive this winter. Just $22 a month will sponsor a doghouse, help us replace heavy chains with lightweight tie-outs, and give "outdoor dogs" crucial flea and tick treatments, straw bedding, clean water, healthy food, and much-needed loving social interactions.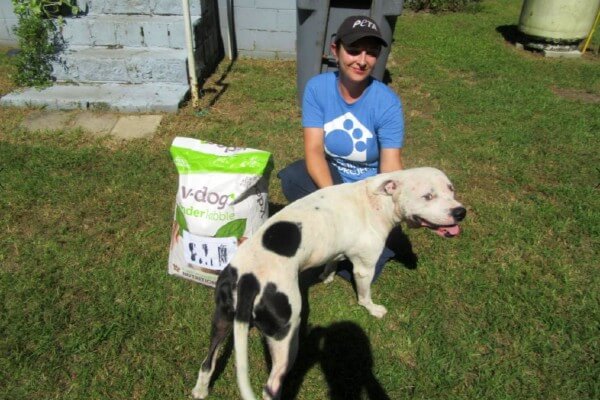 Your compassion can help save a life. Please click here to help PETA and v-dog bring warmth, treats, and love to as many dogs as possible forced to fend for themselves outside all winter long.
Sponsor a Life-Changing PETA Doghouse Today!