Contemplating a switch to vegan eating but unsure about the costs?
The good news is that going vegan is as easy on your wallet as it is on animals, the planet, and your health. In fact, last year Forbes  reported that vegetarians save $746.46 a year compared to meat-eaters. Vegans pocket even more by passing on eggs (which are currently near all-time high prices because of a massive bird flu outbreak this past summer).
Why do vegans come out ahead when sticking to a budget? Because vegan proteins (think tofu, lentils, beans, oatmeal, rice, etc.) are generally far cheaper than animal proteins, despite the fact that animal-derived foods are subsidized by the government. And thanks to increased demand and availability at discount chains like Walmart and Target, vegan products such as "chicken" strips and almond milk are coming down in price. (And if you're especially thrifty, you can make your own!)
Tried-and-true cost-cutting tips also work for vegans when it's time to hunt (figuratively, of course) and gather: Stick to a list, hit more than one store, avoid processed and pre-packaged foods, choose generic brands, buy in bulk, shop sales circulars, stock up on nonperishables when they're on sale, think seasonal, and load up on coupons. Silk, Gardein, and Kashi are among the vegan-friendly companies that offer coupons online.
Let's talk dollars and cents. Take a typical meat-eater's breakfast of one egg, three strips of bacon, wheat toast, and juice, compared with a vegan breakfast of tofu scramble, toast, and juice: $2.45 vs. $2.32. Now, lunch: turkey and Swiss cheese sandwich, carrot sticks, and an apple for $3.40. Hummus, red pepper and tomato sandwich, carrot sticks, and an apple for $2.90. And dinner: chicken fajitas, cheese, sour cream, and guacamole for $8.30. Tofu fajitas, guacamole, and side salad for $6.75. Ring it all up: $14.15 vs. $11.97, a savings of $2.18 for the day.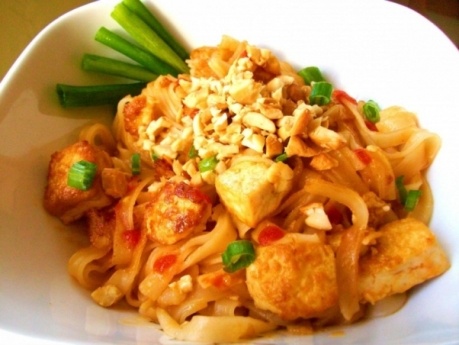 We've pulled together 31 tasty recipes—everything from Tofu Scramble and Hearty Vegan Chili to Avocado Reuben and Easy Vegan Pad Thai. Each costs $3 or less to prepare.
So, yeah, going vegan is affordable. And when the potential costs of not making the switch are figured in, you can't afford not to.
The World Health Organization has designated processed meats—including bacon, sausage, and hot dogs—as carcinogens and put red meat on its "probable carcinogen" list. A plant-based diet has been linked to lower rates of cancer, heart disease, obesity, and diabetes. It may even slow the progression of Parkinson's disease. So in addition to saving money on groceries, you'll save money on health care as well.
Now that you're ready to go vegan, what are you going to do with the money you'll save? Here's an idea: Support PETA's work on behalf of animals.