Worried about inflation? Eating vegan is your best bet when it comes to beating the rising cost of living. Researchers have found that going vegan in the U.S. and many other countries can slash your grocery bill by as much as one-third!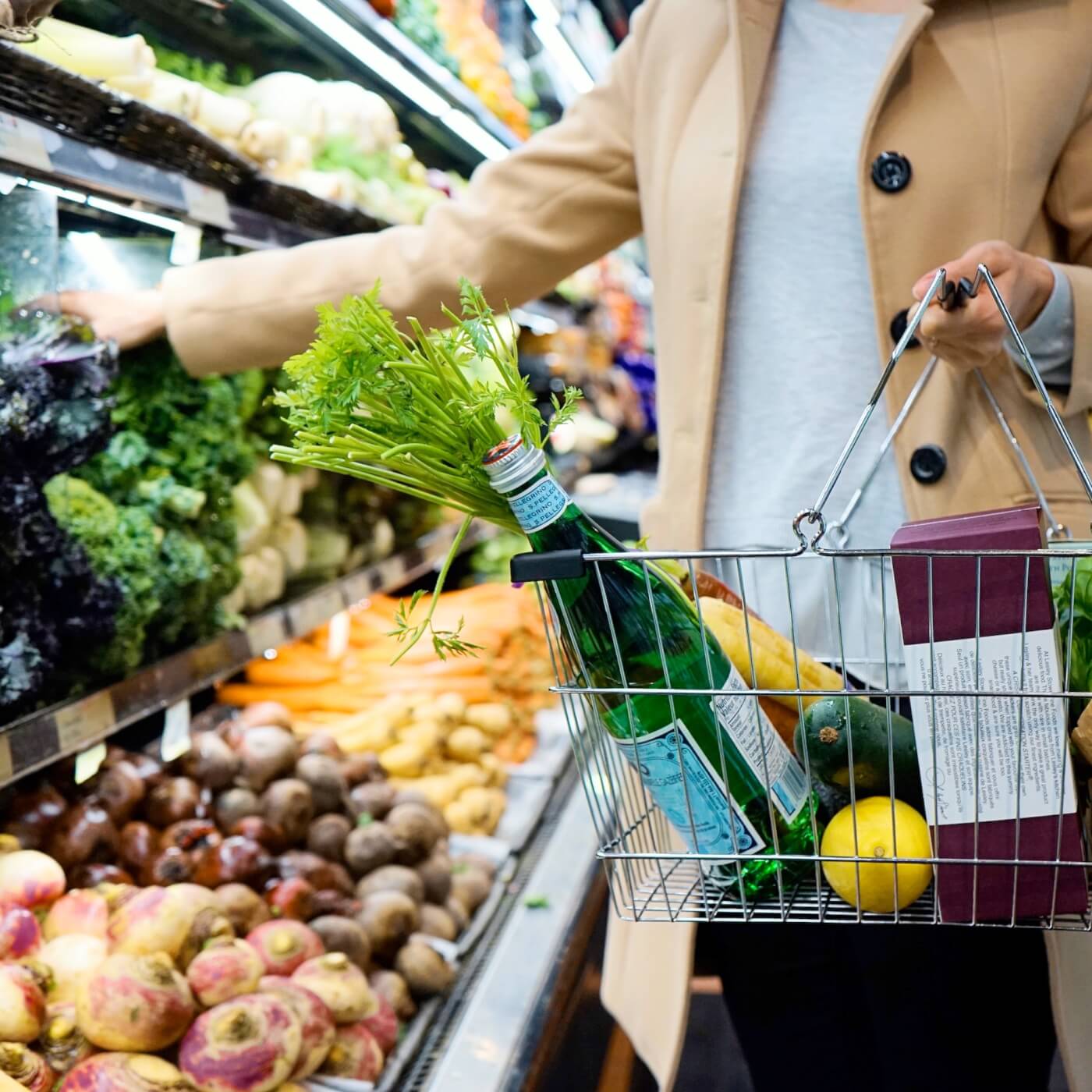 Many vegan staples (such as tofu, lentils, beans, tempeh, seitan, nuts, seeds, and quinoa) cost less—sometimes substantially less—than meat. You can save money at the doctor, too, as most plant-based foods are rich in fiber. This helps protect against diabetes, heart disease, strokes, and breast and colon cancer.
Let's start with a staple in households around the world: beans and rice. Consumer Reports describes rice and beans as "one of the healthiest dishes you can eat." It's a classic combo that's low in calories, free of cholesterol, and a great source of protein. A single plate is packed with fiber and full of vitamins and minerals, such as vitamins B6 and E, phosphorus, calcium, magnesium, and potassium. Beans in a can may be convenient and affordable, but the thrifty shopper knows beans are far cheaper when you buy them dry and cook them yourself. With all the many kinds of beans and seasonings in the world, every day is an adventure. Consumer Reports suggests mixing quinoa and rice for even more protein and fiber. It also recommends trying two-thirds beans and one-third rice instead of a more typical 50/50 ratio.
Vegan foods are also healthy for your wallet when it comes to cost per gram of protein. Tofu is rich in vitamins and minerals, including vitamin A, calcium, manganese, and iron—and 100 grams of it contain 8 grams of complete protein. Tempeh, another soy product, is packed with 19 grams of protein per 100 grams. But the king of the hill when it comes to proteins has to be seitan. This easy-to-make, soy-free meat alternative packs a whopping 75 grams of protein in every 100 grams.
Of course, there's a whole world of vegan meats, eggs, and cheeses out there, too. That said, most packaged products are going to be pricier than produce or foods you make yourself.
Here are some ways to dodge inflation while shopping for animal-friendly foods:
Stick to a list at the grocery store (and don't shop while you're hungry).
Go light on processed and packaged foods.
Buy in bulk when you can.
Join the grocery store's membership program for discounts.
Be sure to stock up on nonperishables when they're on sale.
A plant-based diet has been linked to lower rates of cancer, heart disease, obesity, and diabetes. When it comes to animals and your health, you can't afford not to eat vegan!
Try These Tasty Budget-Friendly Vegan Recipes