Children have a natural empathy for animals, and reinforcing their natural compassion through humane education helps them grow into caring adults. PETA entities and their partners around the globe are going into classrooms, arranging humane fieldtrips, and providing resources and materials to teach children about animal sentience and the importance of compassion. PETA's Global Compassion Fund makes this vital work possible.
PETA India's Compassionate Citizen program
PETA India's Compassionate Citizen program, for students ages 8 to 12, consists of a teacher's guide, activity sheets, and other materials that provide educators with easy ways to encourage students to help animals. At the end of each classroom presentation, students eagerly sign a "kindness pledge," promising that they'll treat animals with respect. Endorsed by the Animal Welfare Board of India and the Central Board of Secondary Education, PETA India's Compassionate Citizen program is used by Animal Rahat (a PETA-supported animal relief organization in India) and other partner nongovernmental organizations in classrooms all over India—and it has reached nearly 90 million students!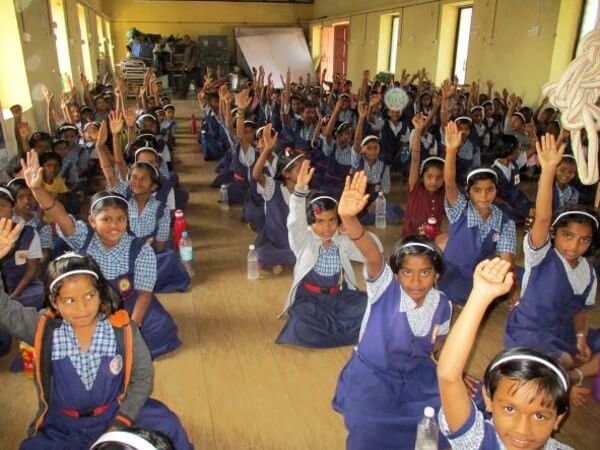 In addition to using the Compassionate Citizen program, Animal Rahat invites schoolchildren to visit its Sangli sanctuary. After spending time in the sanctuary's classroom learning about animal sentience, students then get to meet one of the sanctuary's residents and learn how to groom the animal.
TeachKind
TeachKind, PETA's humane education division connects with students, schools, educators, and parents to promote compassion for animals through free lessons, virtual classroom presentations, materials, advice, visits from Ellie the "elephant" and Carly the "cow," and online resources. By helping students take a stand against dissection and understanding why animals deemed "classroom pets" aren't tools to foster responsibility among kids, TeachKind is changing hearts and minds and helping to cut cruelty from classrooms.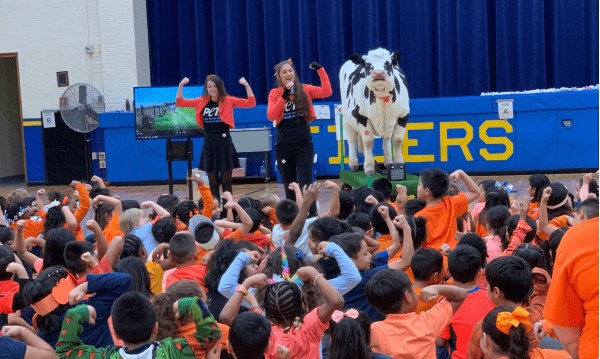 Students Opposing Speciesism (SOS)
PETA's Students Opposing Speciesism (SOS) is a student-driven movement affecting change on local and even national levels. By attending training courses held by PETA, these empowered teens and twentysomethings are mobilizing and learning how to drive successful campaigns on various issues, including the suffering of marine animals at SeaWorld and the sale of animal skins at Urban Outfitters. Through demonstrations, creative posts on social media, and grassroots efforts in students' own homes, schools, and communities, SOS is changing the status quo.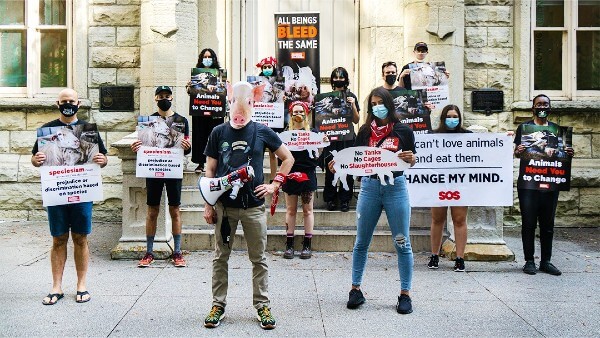 PETA Kids
Even the youngest children are making a difference with PETA Kids. Designed for children ages 12 and below (and their parents), these young advocates are learning the importance of refusing to eat or wear animals, taking steps to cut out dissection, making animal-rescue kits, and going "trash fishing" at local ponds and lakes.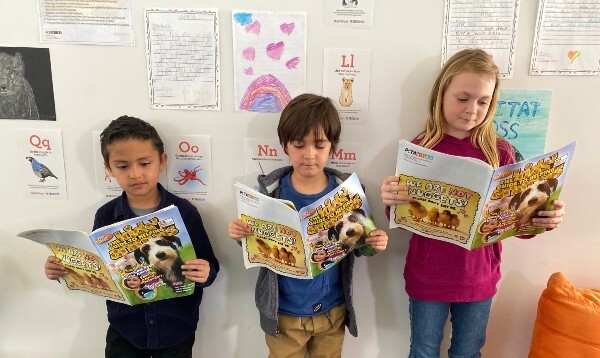 *****
Today's young people will one day own all the world's businesses, govern all its countries, and raise the next generation. By learning to trust their instincts when it comes to being kind to animals, these future leaders are our hope for making the world a kind place for animals and everyone else.
I Want to Get Active for Animals!