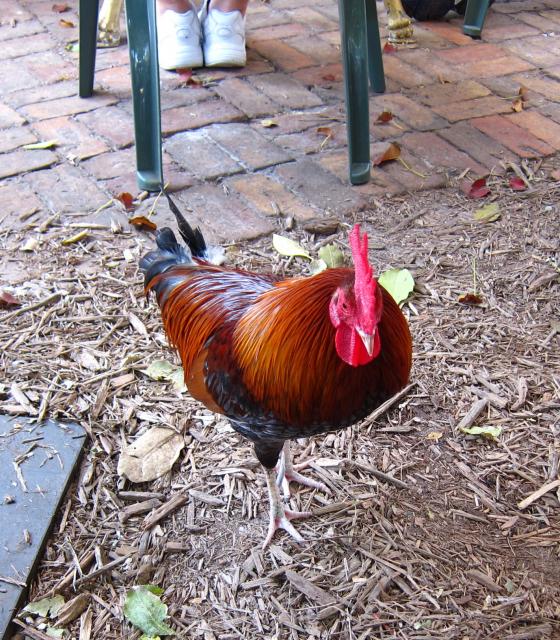 My mom lives in a residential area filled with families and activity. She enjoys sitting in her sunny front window and watching the comings and goings in the neighborhood. One day recently, she called me to say that the mail carrier had delivered roosters to the apartments across the street. They were in boxes and were crowing like crazy. I gave her the number for animal control and told her to call and describe what was happening.
There is no reason whatsoever for roosters to be in the city other than to be used in illegal cockfights.
To its credit, animal control came out immediately, seized all nine roosters and said it was a felony to harbor birds for fights. Right before they showed up, a woman from the building next door came running out and started moving the birds in an apparent attempt to hide them before authorities arrived. Concerned residents, who had gathered after hearing the frantic crowing, stopped her by saying what she was doing was wrong.
One phone call. Nine lives saved.
Time after time, animals have been spared pain and suffering because one person took action. They didn't wait for someone else to do something. They picked up the phone, wrote a letter, met with their representatives. A Missouri woman, for example, fought and didn't give up until an awful roadside zoo in her area closed its doors. And an Oregon woman launched a campaign to get cruel bullhooks banned in her county. Now, elephants used in traveling shows won't have to fear being beaten with those steel-hooked batons in Clatsop County.
A nurse who works for a large hospital convinced her employer to stop selling circus tickets at a discount. The human resources director said, "Selling the tickets was too much of a hassle with the ICU nurse who kept sending us letters."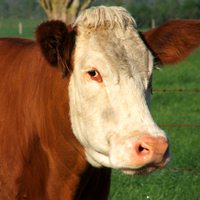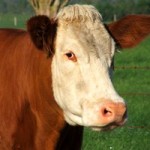 Whistleblowers have stood up for animals who were being poisoned in laboratories, skinned alive on fur farms and beaten with pipes on factory farms. One whistleblower worked at Shin Nippon Biomedical Laboratories, a notorious Everett, Washington-based animal testing conglomerate, and was horrified to see primates, dogs, rabbits and other animals suffering in agony after being force-fed experimental chemicals.
This is the same company where another whistleblower had previously revealed that a monkey had been boiled to death when her cage was put into a high-temperature cage-washing machine while she was still in it. Federal authorities found hundreds of violations of the Animal Welfare Act and fined the company for denying veterinary care and adequate pain relief to suffering animals.
A few years ago, a whistleblower recorded terrified mother pigs' final moments inside Southern Quality Meats, Inc., a Pontotoc, Mississippi, slaughterhouse. The footage shows a worker jabbing terrified pigs with electric prongs. Pigs called out in distress before they were stunned and hung upside down by one leg to have their throats slit—while other, terrified pigs watched from just a few feet away.
Just a year later, Southern Quality Meats' kill floor went silent. The plant closed its doors.
Never doubt that one letter, e-mail, text, Tweet, post, conversation, phone call or protest can make a difference. As social activist Helen Keller put it,
"I am only one, but still I am one. I cannot do everything, but still I can do something; and because I cannot do everything, I will not refuse to do something that I can do."
Do something.