Casa de Reyes in San Diego, California, teamed up with PETA to offer its first all-vegan menu, which was unveiled to the public on September 13. And since two of my favorite things are PETA and vegan Mexican food, I had to try it out! So my husband and I rounded up some of our friends, and we headed out for lunch.
We were greeted at the entrance by two smiling ladies from PETA Latino who were wearing chili pepper necklaces and standing in front of a table that was full of PETA literature and vegan recipe booklets. On the other side of the entrance, more smiling PETA staffers were handing out PETA's Spanish vegan starter kits. It was great to see PETA's presence at an otherwise very traditional Mexican restaurant as well as so many people stopping to look at and take the literature that was being offered.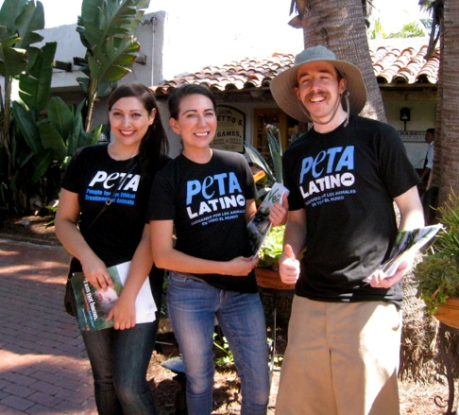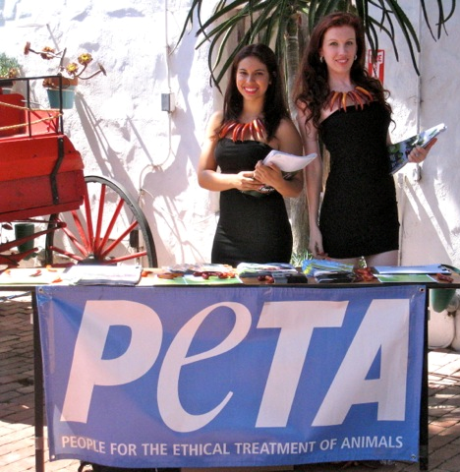 A nice surprise was the all-vegan menu that was presented to us, which was entirely separate from Casa de Reyes' regular menu and had PETA's bunny logo at the top. There were five of us, and we all ordered something different. The vegan menu had the usual Mexican options—including fajitas, burritos, quesadillas, and enchiladas—all smothered in Daiya vegan cheese. The food was delicious, and I hope the restaurant decides to keep the vegan menu permanently, as I heard it was being offered only for a limited time. If not, there are ways to "veganize" most of the traditional menu items. The restaurant always offers to swap out dairy cheese with Daiya—so if you're vegan, simply leave out the meat, and you can eat a variety of things on the regular menu, too.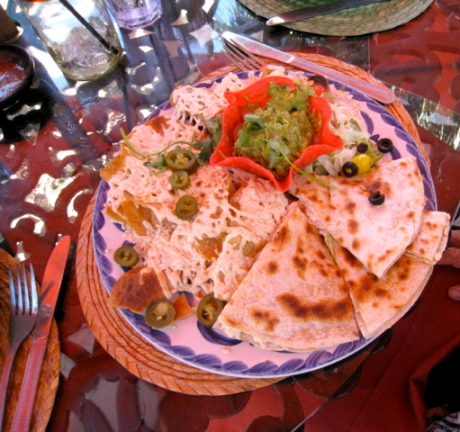 As we were leaving the restaurant, we saw many people walking around with PETA literature in their hands, and that's always a good sign. By adopting a vegan diet, not only will you be saving animals from immense suffering on factory farms, in slaughterhouses, and on the decks of fishing boats, you'll also be doing your body and your health a favor.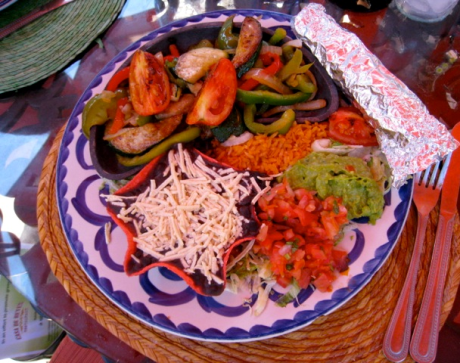 Laura Frisk is a long time PETA member. She went vegetarian on December 14, 1996. She remembers the date because it was the night that she attended her first PETA gala. At the event, she received information about the cruelty that humans inflict on animals for our own selfish desires, and it changed her life. Not long after the gala, she decided to go vegan. Her life is now proudly shaped by that decision. Laura enjoys playing cribbage, reading, watching movies, bird- and wildlife-watching in her backyard, shopping for cool vegan products, checking out all the new vegan and vegan-friendly restaurants popping up in her area, and explaining to people how to cook tofu!