During the early stages of our vegan journey, my wife and I were in the middle of planning our wedding. We determined that our nuptials would be celebrated compassionately—that is, the ceremony would be vegan—as a public display of our values and also to show our not-yet-vegan friends and family that animals need not be harmed for us to have a good time.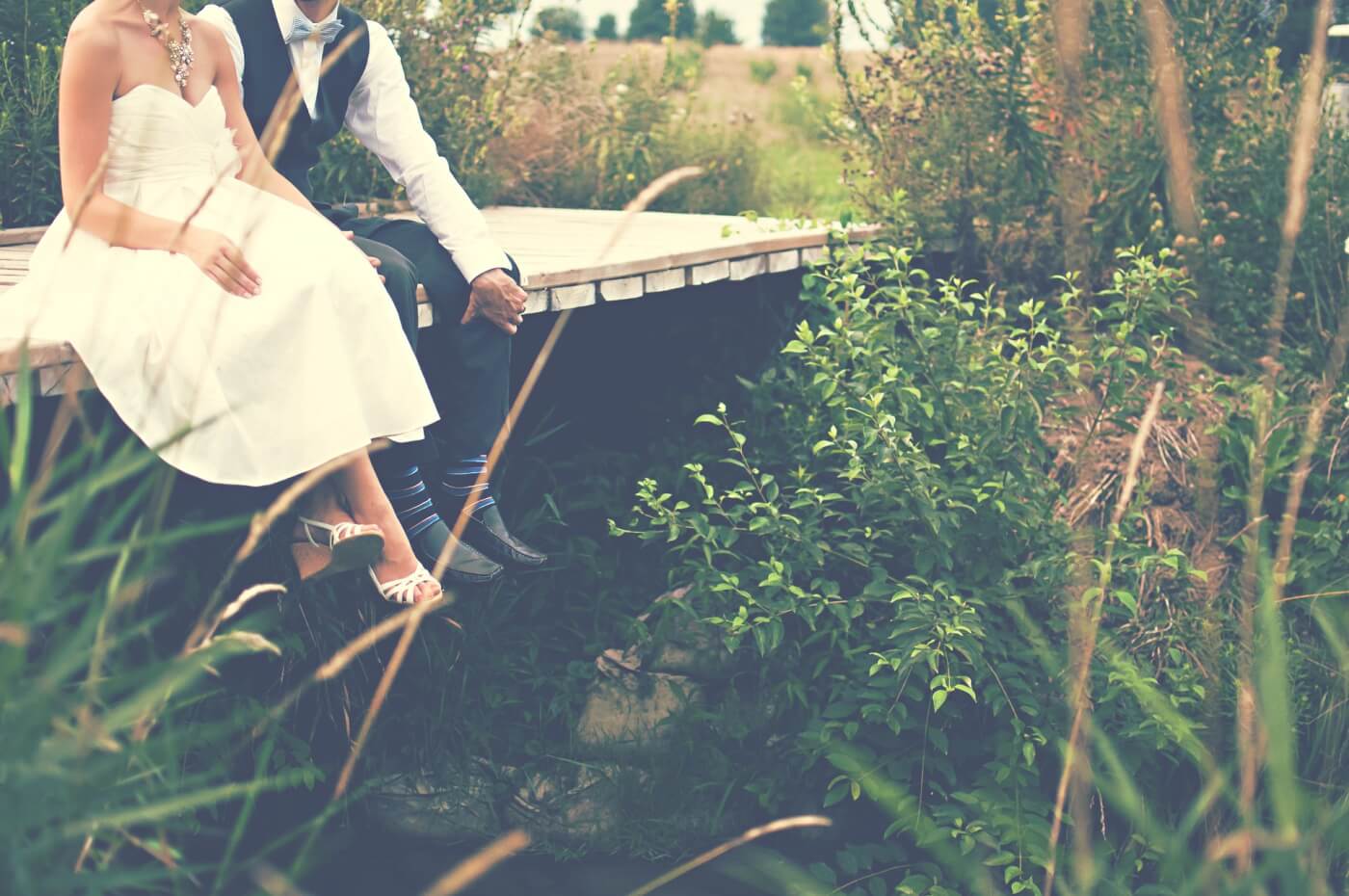 We had no problems finding animal-friendly attire, cosmetics that weren't tested on animals, and a vegan caterer—even in Arkansas—but we spent hours trying to decide on wedding favors that would show our guests that we appreciated their presence and also reflected our passion for helping animals. We opted for cruelty-free soaps that were packaged in personalized, eco-friendly wrappers with a prominent "vegan" label. The big day went off without a hitch, but after the celebration, we realized that very few of our guests took their favors home, and we were left with dozens of bars of soap. Although we didn't have to buy any soap during our first several months as newlyweds, we couldn't help but feel that the money for favors could have been better spent elsewhere.
With PETA wedding favor cards, you can present your guests with a gift that truly makes a difference. For a minimum donation of just $1 per card, your friends and family will leave your special day knowing that their presence helped save animals, and you just might start a conversation with them about extending compassion to all sentient beings. To ensure that your guests can't miss the message and actually take their gifts home, you can place the beautifully designed cards by the table settings at your event.

Planning a wedding can be stressful, but it's also exciting and will be one of the most memorable days of your life. By skipping the traditional wedding favors and giving a gift that benefits PETA's work for animals, you can make your celebration even more special, and you'll always remember that lives were saved in your name. Those leftover soaps might have kept us well stocked for a while, but I wish we had considered this option to make a lasting impact for animals.
Visit www.PETA.org/Wedding for more information and to order your PETA wedding favor cards today.
Order your PETA wedding favor cards today!