Thanks in part to the support of our members, PETA is making great progress in our work to replace the use of animals in laboratories.
PETA is persuading companies to stop testing on animals and switch to superior non-animal methods. Modern techniques such as in vitro, computational, and clinical studies are humane, more effective, and more economical than archaic animal tests.
PETA works on a global scale, and that means we win victories on a global scale. From Sweden to China to Canada, PETA's impact is reverberating all over the world.
For example, we recently contacted Semper—one of Sweden's largest makers of infant formula—after learning that the company had donated food products to an outside study in which experimenters force-fed prune berries to dozens of mice, snapped the animals' necks, and removed their organs. After we explained that superior non-animal research methods exist, the company banned all nonregulatory experiments on animals!
Semper joins many other food companies—including Barilla, Lipton, Kikkoman, POM Wonderful LLC, Welch's, and Ocean Spray—that established policies against testing on animals as a result of pressure from PETA.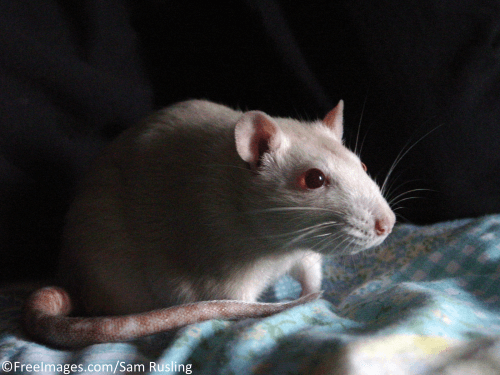 We also have two new victories to share regarding the use of animals in pesticide testing in North America. First, following discussions with PETA's scientists, Health Canada stated that it would end its requirement that yearlong tests on dogs be conducted by industry to study pesticide effects.
Dogs used in these cruel tests were forced to eat pesticide-laced food or inhale pesticide fumes every day for a year before being killed and dissected. PETA provided evidence that these poisoning tests do not produce data that protect humans. We estimate that Canada's decision will spare hundreds of dogs the ordeal of undergoing these extremely painful and deadly tests.
Also, the U.S. Environmental Protection Agency (EPA) has announced its commitment to reducing the number of animals who suffer in pesticide testing along with the steps that it intends to take to accomplish that goal. The agency issued guidance on the use of non-animal methods and plans to stop requiring that animals be used in tests that subject them to painful irritation and death caused by toxic chemicals absorbed through the skin.
This announcement is the result of a partnership among PETA's scientists, the EPA, industry representatives, and other stakeholders whose goal is to find ways to allow the pesticide industry to submit data from non-animal tests instead of requiring that lethal toxicity tests be performed on animals.
The support of our members is also helping to block the animal-supply pipeline to laboratories. You'll be happy to know that we've added another company—Air Transport Services Group—to our list of airlines that refuse to transport monkeys for use in experiments.
Before this campaign, dozens of airlines shipped thousands of monkeys each year from countries such as China to laboratories in the U.S., where they were poisoned, mutilated, and killed in cruel experiments. Now far fewer monkeys are being shipped to laboratories, and the number of major airlines that still do this has dropped from dozens to only one: Air France. (Rest assured that we won't let up the pressure until it, too, comes around.) You can help! Tell officials that you won't be flying with Air France until it stops shipping monkeys to laboratories.
Specifically, prior to discussions with PETA, Air Transport Services Group and its subsidiaries shipped thousands of monkeys to laboratories and laboratory suppliers, such as Primate Products, Inc. During an investigation into this Hendry County, Florida, facility, PETA documented extreme pain and distress in monkeys. Workers violently handled the beleaguered animals—terrorizing them—and systemically neglected them. Please contact Charles T. Chapman IV, Hendry County administrator, at [email protected] and ask that Hendry County put an end to this cruelty by shutting this facility down.
PETA is pushing science into the 21st century. By working on a global scale and promoting superior, non-animal testing methods, we are preventing huge numbers of animals from undergoing painful and deadly experiments.