When our friends at Pet Playgrounds, a do-it-yourself fence company, contacted us with a generous offer to donate a fence kit for testing, we knew just the lucky pup to help us put the fence through its paces.
Meet Lexi, a sweet Chihuahua who lives in a small rural North Carolina town. Her yard wasn't fenced, so she spent most of her time either tethered or confined to a wooden hutch. PETA's fieldworkers learned of her plight but were unable to convince her guardians to make her an indoor dog, and the law doesn't require it. We offered her guardians the Pet Playgrounds fence as a way to help improve her life by giving her ample space to run around in, without having to worry about her running away or being attacked by other animals.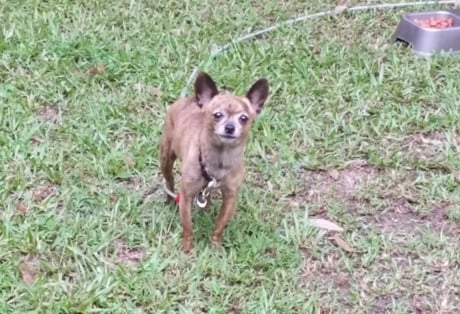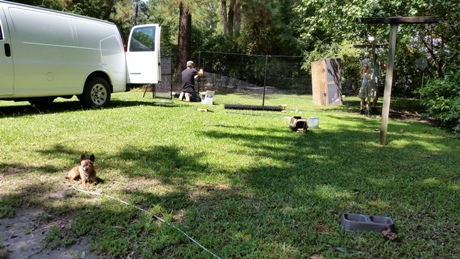 After reading the instruction manual and watching the short 15-minute tutorial video, PETA staffers Fletch and Jason got to work setting up the Pet Playgrounds fence, as Lexi and her sister (who lives down the street but is a frequent visitor) watched curiously from the back porch.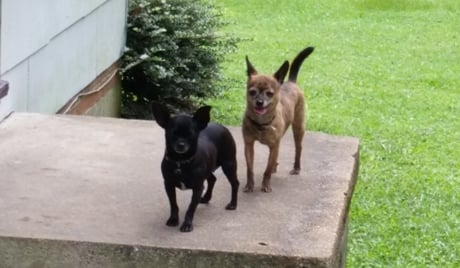 Installation was a breeze (no digging necessary!) and took just a few hours. The fence is made of chew-proof heavy-duty polypropylene mesh and should last about 15 to 20 years.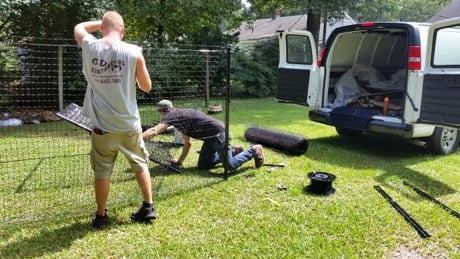 Before leaving, our staffers watched as Lexi soaked up the sun and rolled around in lush green grass that she had previously had little access to.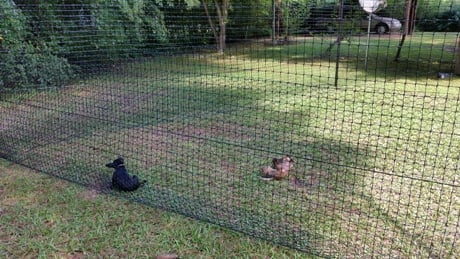 PETA also arranged to have Lexi spayed at one of our low- to no-cost mobile clinics, and we'll be providing her with a custom-made PETA doghouse and straw bedding as well. But we also made sure that her guardians understand that all dogs are safest and happiest living indoors with their families, and we warned them that with winter approaching, small, short-haired dogs such as Lexi will be particularly vulnerable. We hope she will be allowed indoors on cold days, but on mild days and come spring, we're sure she will be getting a lot of use out of her "pet playground."
Visit Pet Playgrounds' website to learn more about this unique containment system. Use the coupon code PETA to save 5 percent on the price of a DIY fence kit.