On October 14, PETA held a fun fundraising event in Los Angeles. The party was hosted by PETA pal Jane Velez-Mitchell, the founder of Jane Unchained—a news network featuring vegan activists and celebrities and reports about animal rights issues. PETA presented a Compassionate Activist Award to Sheila Choi, the founder of The Fuzzy Pet Foundation, which has spayed and neutered thousands of cats and dogs and offers veterinary care and other vital services to animals in the Los Angeles area.
PETA's national Emergency Response Team has called on Sheila to help numerous times when an animal was running in traffic, was chained in the burning sun, was injured in an alley, or needed emergency vet care or a quick spay/neuter operation. She always rushes to the scene like a superhero and saves the day, and everyone at PETA is extremely grateful.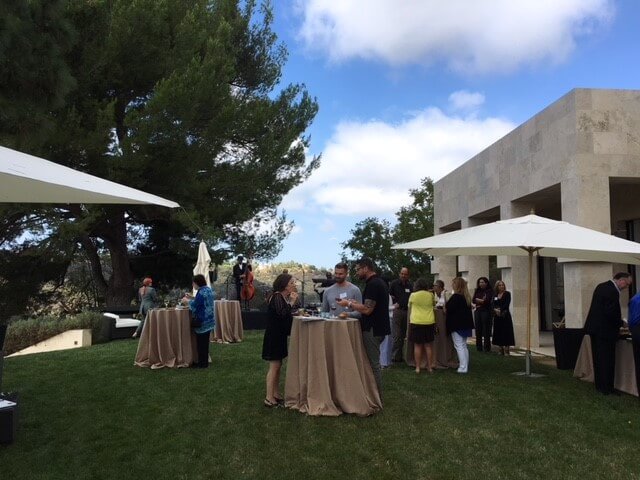 We also honored Los Angeles City Council Member Bob Blumenfield, who led the charge in passing a citywide ban on the manufacture and sale of fur, making Los Angeles the largest city to do so! On behalf of animals and caring individuals everywhere, PETA presented him with a Hero to Animals Award to recognize his heroic efforts.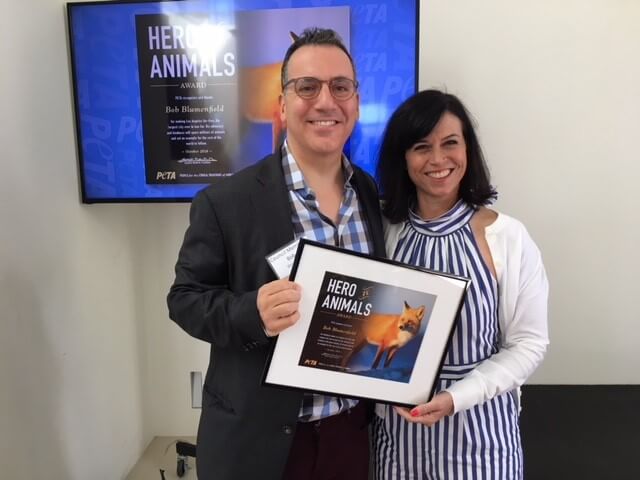 We couldn't have held a party without also inviting veestro, which makes eating healthy easy with gourmet vegan meals delivered right to your doorstep. Anyone can order a starter kit from the company and get a week's worth of various vegan foods all in one go. Veestro also supports us through the PETA Business Friends program and is sponsoring PETA President Ingrid Newkirk's "We Are All Animals" speaking tour—so it was a pleasure to present the company's cofounders, sister-and-brother team Monica Klausner and Mark Fachler, with a Compassionate Business Award.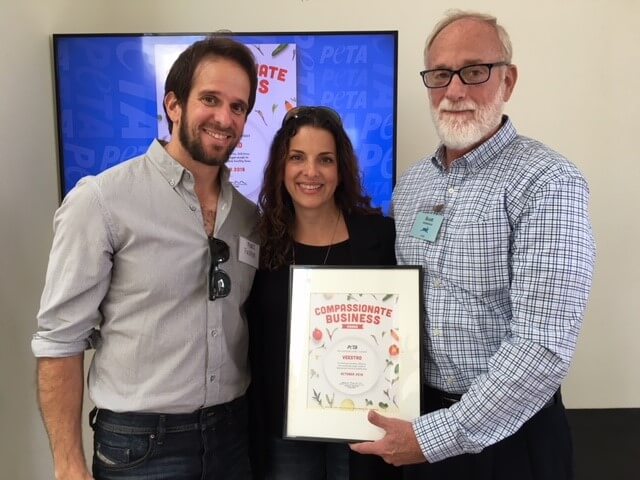 The fundraiser was a big success, and PETA would be remiss if we didn't also give a shout-out to the Haute Jazz Trio and Haute Chile Productions, which supplied the lively music for the event. Three cheers!