When it comes to coziness, comfort, and contentment, the Danes know where it's at. Hygge, a Danish and Norwegian word, which roughly translates as "a quality of coziness and contentment," is deeply ingrained in Danish culture. It no doubt contributes to Denmark's consistent status as one of the happiest nations in the world.
Taking time to relax in your cozy home, connect with friends and family, eat nourishing comfort foods, and take care of yourself is important. But often, the images surrounding hygge—such as warm blankets and hot chocolate—feature products that spell the opposite of contentment for animals who are abused for their wool, fur, or milk.
Luckily, it's super-easy to create your own version of hygge with 100% vegan products so that you'll know that nobody suffered for your coziness. Here are some of our top picks that are sure to leave you with a warm and happy feeling:
Comfortable Clothing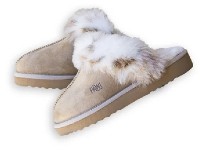 You can't be cozy when you're cold, so that's why NOIZE is here to help you hygge in style. Its cruelty-free parkas come in a wide variety of designs, colors, and sizes and use sustainable materials to keep you toasty-warm while looking glamorous.
You will definitely want to slip on some cozy vegan slippers from PAWJ, which will keep your toes protected from the cold in an oh-so-comfy way. Or amp up the warm-and-fuzzy factor with glamorous, environmentally friendly faux fur from designers including Pelush, Marei1998, N'ONAT, and Furious Fur.
Dreamy Decor
If anyone knows how to transform a living area into a wellness sanctuary, it's Deborah DiMare, founder of DiMare Design. The company creates luxury interiors that are also functional, animal- and child-friendly, and 100% vegan. Why not curl up with Deborah's book and a hot drink this winter and start dreaming up ideas for your own home?
For more inspiration, browse through previous projects by Aurora Lampworks, which provides beautiful lighting solutions while steering clear of all "materials once owned by animals."  And check out the stunning animal portraits from Visions of the World: Julian Starks, founder and photographer, lovingly calls attention to the plight of animals kept in captivity, and a portion of sales support PETA's work to give these animals a better life.
While you're on a reading roll, it's essential to pick up a copy of Animalkind, the new book by PETA President Ingrid Newkirk and bestselling author Gene Stone. You'll learn that fish sing underwater and that geese mate for life—among many other facts about animals' outstanding capabilities—plus, you'll get tips on ways you can protect them.
Soothing Self-Care
Take time out to soothe your aches and pains with Better Nature's Pain Relief Cream, which relieves discomfort naturally and holistically, without animal-derived ingredients.
Care for your body, face, and hair with Healing Natural Oils, all of which are vegan and cruelty-free, and boost your health—especially during winter—with Dr. Spray's dietary supplements and vitamins. The brand's Winter Pack contains supplements to support sleep, boost your immune system, and increase energy via a convenient mouth spray.
Delightful Drinks and Soothing Snacks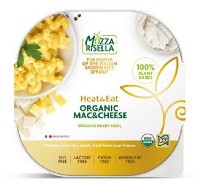 An important part of hygge is having a hot drink to warm you up and energize you for an evening of chatter, board games, or sitting with a good book. Laird Superfood has you covered with Instafuel, an instant vegan latte drink, as well as Superfood Creamer in a variety of delicious flavors to lighten your brew. RISE Brewing Co.'s vegan variety pack will fuel you up with smooth, creamy coffee, or rejuvenate after spending time out in the cold with a protein shake from Nuzest, made from European golden pea protein.
Don't forget to pamper yourself with nutritious food, too! For appetizers, enjoy a platter of cultured and handcrafted Stokes vegan cheese, in flavors ranging from Truffle & Porcini to Smoked Gouda. For the main course, MozzaRisella offers scrumptious ready-made pasta meals, including creamy tagliatelle, mac and cheese, and lasagna. You can also purchase packs of fabulous ready-made vegan meals from Veestro and MamaSezz. Finish your hygge evening with decadent European-style vegan dark chocolates from Divine Treasures.
---
Creating your own vegan and cruelty-free hygge is a fantastic way to make the most of cold months—and best of all, these companies are PETA Business Friends, so shopping with them supports PETA's work to protect animals. So slip on some slippers, throw on a warm coat, and get some hygge in your life!
Featured image: Freeimages.com/Lucia Rojas