What should you do if you spot a dog or other animal in need? This new video from PETA's field team is a must-see for anyone—animal-control officers, shelter staffers, or simply kind people—who wants to improve the lives of vulnerable animals in their community.
PETA Senior Vice President Daphna Nachminovitch and Community Animal Project Field Operations Associate Director Jes Cochran take you on a virtual ride-along that begins with the basics, like what to wear and take with you into the field. These seasoned fieldworkers then move on to cover important actions like assessing a dog's condition from the tip of the nose to the tip of the tail, approaching a "backyard dog" for the first time, and alerting local law enforcement if you see a possible cruelty case.
Once you've watched PETA's "how to" video, please forward it to your local animal-services agency, then encourage the staff to watch it and take our brief survey. To make this process as easy as possible, we've already typed up the e-mail for you! All you have to do is click this link, then plug in your local agency's e-mail address.
To find the correct e-mail address, google your city or county and state along with the search term "animal control" to find your local agency's website. Then search for a "Contact Us" or similar page—sometimes you can find this information by scrolling all the way to the bottom. If you're unable to find an e-mail address, try calling the agency and asking it to provide you with one.
If you choose to write your own e-mail, please be sure to copy and paste the links below so that all staff will have to do is click.
If you are an animal control officer, shelter staffer, or other law-enforcement agent, you can make a world of difference for the dogs you visit and serve. Your actions may sometimes even mean the difference between life and death. But in order to help animals in need properly, you need the right tools, which is why we included this "how to" video in our 2021 animal rights conference—and it's why we're making it available online for free.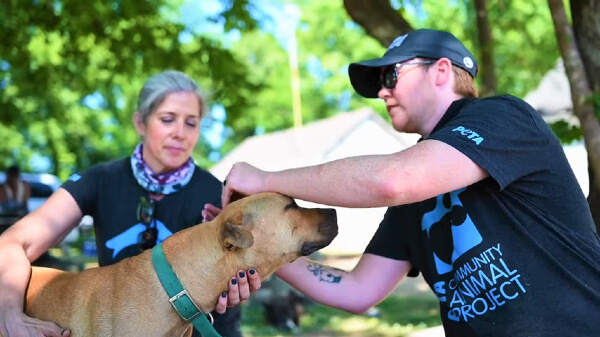 Whether you help dogs professionally or in your personal life—or both!—we'd love to know if you found PETA's ride-along helpful and how you plan to implement Daphna and Jes' tips. Click the link below to fill out a brief survey that will help us keep helping you.
Watch the Video Above, Then Tell Us What You Think