PETA's annual Poochella adopt-a-thon is almost here! On May 11, a dozen local animal shelters will come together to find dogs loving homes—and celebrate once they do! Held at the Bea Arthur Dog Park (right next to our Norfolk, Virginia, headquarters, the Sam Simon Center), this event is a perfect time for visitors to meet up to 60 dogs available for adoption. The fresh air, the peaceful surroundings next to the Elizabeth River, the free veggie burgers, and the fact that so many sweet dogs will be there make Poochella the place to be this Saturday.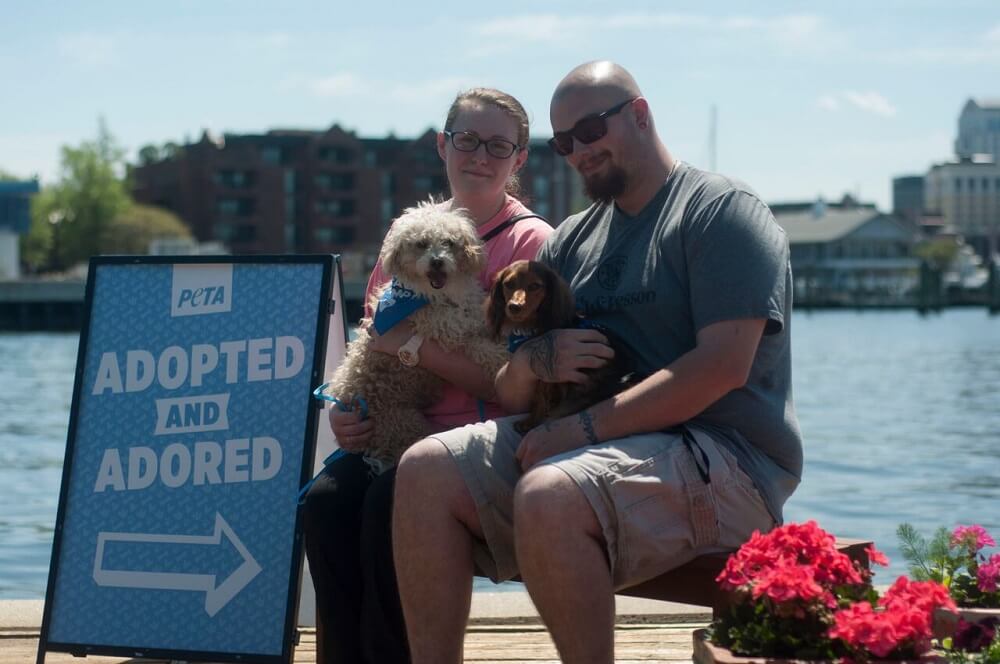 If you're not currently looking for a new dog in your life, maybe you know someone who is. Please tell your family members and friends who want a new canine companion about this fun event where they can meet and get to know some dogs they may be interested in. PETA Senior Vice President Daphna Nachminovitch puts it perfectly: "PETA's Poochella festival offers a chance for everyone with room for another family member to meet wonderful local dogs who desperately need someone to love them and take them home. Our regional shelters are bursting at the seams with homeless dogs, and this is one way to showcase some of those for whom a helping hand could be a lifesaving proposition."
If you can't attend Poochella 2019, you can help in other ways. For example, browse the Poochella Wishlist on AmazonSmile. (You must be logged in to view it.) Not only will the items on the list—leashes, harnesses, toys, snacks, and more—enrich the dogs' lives, when you choose PETA as your benefiting charity on AmazonSmile, Amazon will also donate funds to PETA to help keep events like Poochella and other lifesaving programs running.
Check out the Poochella WishList!