November is "Adopt a Senior Pet" Month, and as anyone who has adopted an older animal can tell you, furry seniors still have a lot of life—and love—left in them. Take Edith, for example.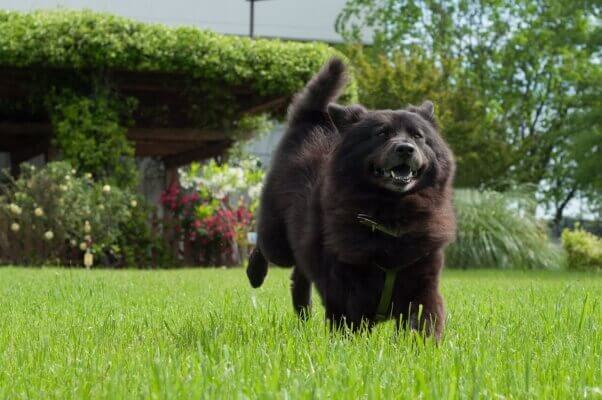 Edith spent the first 10 years of her life on a chain. PETA fieldworkers visited her for years, giving her food, fresh water, toys, treats, and—her favorite of all—tummy rubs. We also provided her with a free custom-made doghouse and transported her to PETA's mobile clinic for spay surgery.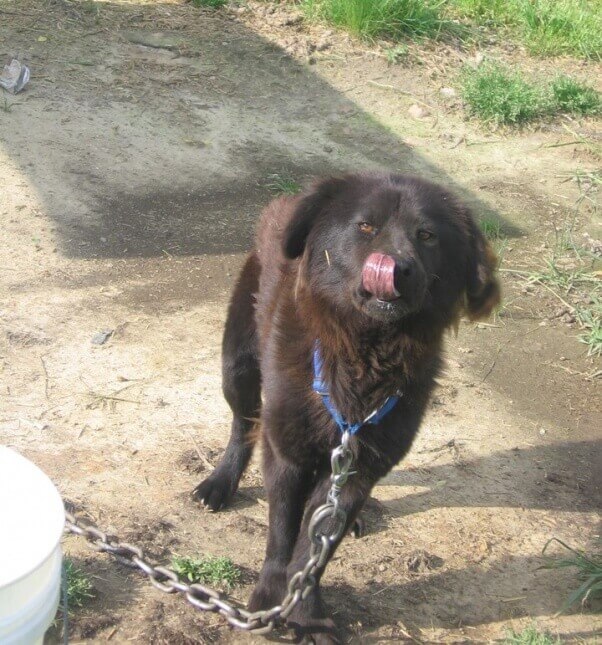 But on one of our routine visits, we arrived to find that Edith had vanished without a trace. We assumed the worst—that she had died—the sad fate of so many neglected chained dogs. But two years later, PETA fieldworkers stumbled upon her at another address. Coincidentally, her owner was getting ready to move again—but this time, she wouldn't be able to take Edith with her. She readily surrendered her to PETA, and Jessica Cochran, one of the fieldworkers who had visited her so many times over the years, adopted her.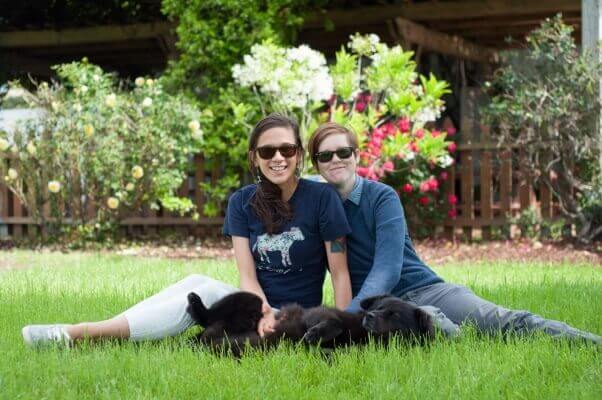 Edith is making the most of her new lease on life. She relishes every new experience, from accompanying Jes to work and "fostering" other rescued dogs to going on camping trips and playing in the dog park, where she loves to show off her signature "bunny hop."
"To see her hop around, you would think she is 2 years old. I even have had people ask me if she's a puppy," says Jes. "Her nickname is 'Bunny' because of all the cute hopping she does."
Last spring, she stole the show at Jes' wedding in her star-making turn as a "flower dog."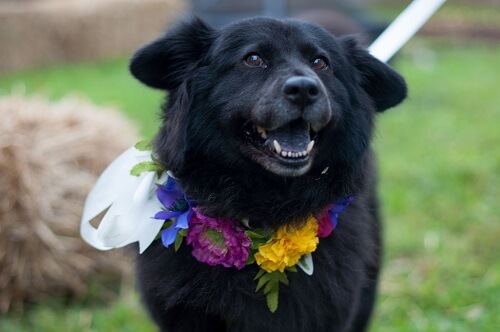 When Jes looks at Edith, she sees hope, resilience, and an irrepressible joie de vivre. Edith never gave up, so why should anyone give up on her?
There are numerous benefits of adopting an "oldie but goodie" from an animal shelter, including the following:
What you see is what you get. There are no mysteries about a senior animal's adult size, energy level, grooming needs, or personality.
They know the ropes. Experienced animals are often pros at basic skills, such as coming when called or walking on a leash.
There is less mess involved. Most adult animals are housetrained and well past the destructive chewing phase.
They have social graces. Mature animals learn and respect their boundaries more quickly than boisterous puppies and kittens.
Older animals have lots of love to give. Are animals grateful for being saved? Guardians of rescued animals swear that they are and that they spend the rest of their lives trying to repay their saviors with love and affection.
If you have the time, energy, and resources to devote to providing lifelong care to a four-legged companion, visit your local animal shelter and give a senior dog or cat a second chance at love.