It's been 10 years since Todd Bol created the first "Little Free Library" as a way to honor his late mother, a teacher who loved books. That little library sparked a movement that has grown to include more than 80,000 Little Free Libraries all over the world, from Argentina to Zambia and in all 50 states. One of the most recent additions is at PETA's 16th Street office in Washington, D.C.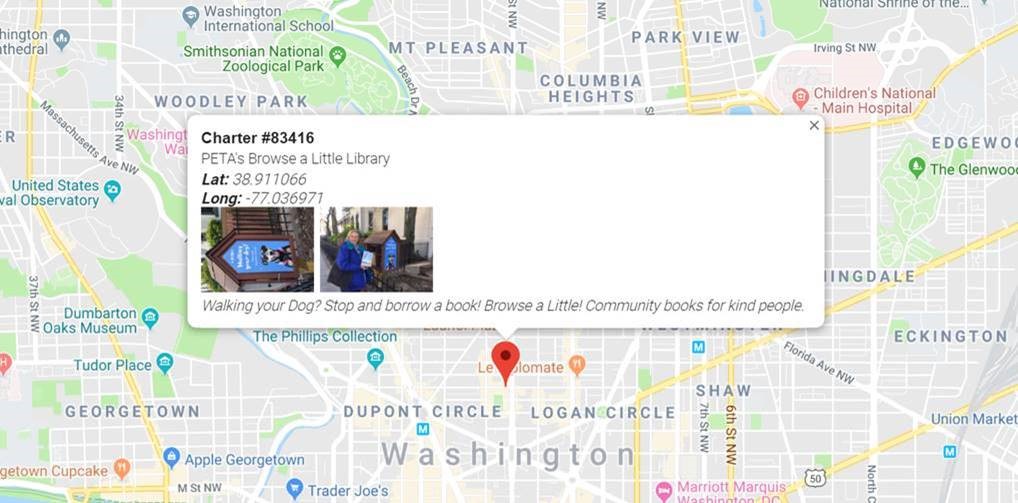 Little Free Libraries are known for bringing neighbors together and starting conversations, but can they also lead to a revolution? Well, that's our plan! PETA's library is stocked full of books that will help readers see animals in a new light, including recent releases about animal intelligence, caring for animal companions, the health benefits of going vegan, and more. We've also included copies of PETA President Ingrid Newkirk's inspiring book Love and Rescue: Tales of Survival as well as timely PETA literature.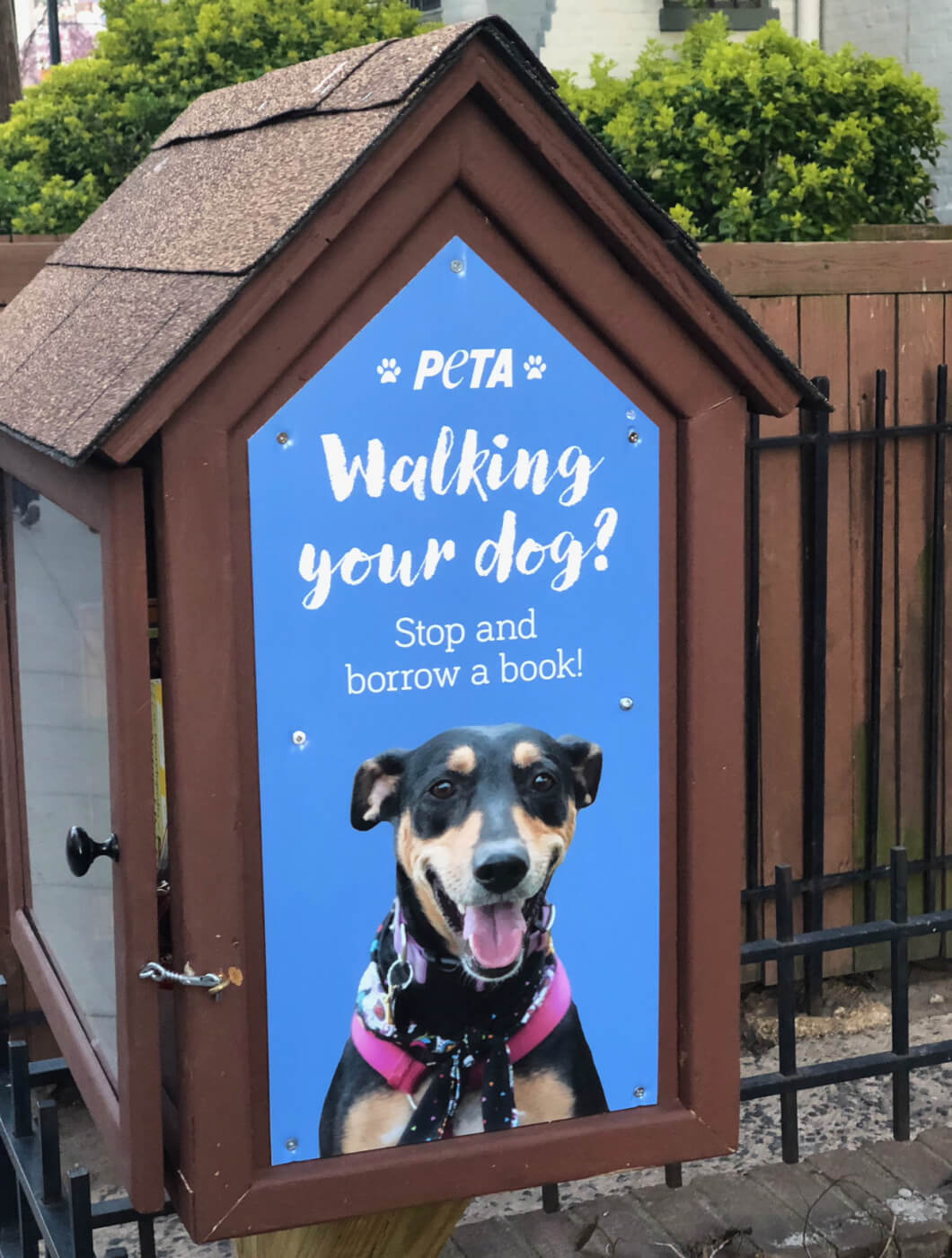 If you're ready to think inside the box, consider starting your own Little Free Library and stocking it with books that have pro-animal messages, along with some PETA literature that will motivate readers to get active for animals. (When you've finished reading your issues of PETA Global, pass those along, too!) Think about books that inspired you on your animal rights journey, such as Peter Singer's Animal Liberation or Jonathan Safran Foer's Eating Animals, or maybe add some of your favorite vegan cookbooks. There are easy instructions for how to get started on Little Free Library's website. You can buy a box or build your own and register your library for a small fee (which will allow you to add it to the website's world map).
Even if you're not up for maintaining a library, you can still make a difference. Find your closest Little Free Library and share your favorite animal rights books with others in your neighborhood!