From runways to running shoes, vegan leather is popping up everywhere. If you're ready to shed your skins, PETA Business Friends is here to help. With vegan leather jackets, coats, blazers, shoes, handbags, and wallets—even interior design services and guitar straps—there is no shortage of chic and cruelty-free options.
Why is vegan leather taking over? Kind people don't want to support the leather industry's cruelty. Every year, billions of cows, pigs, crocodiles, horses, kangaroos, sharks, seals, snakes, elephants, ostriches, and even cats and dogs are cruelly slaughtered for their skins. Some of them are even skinned alive.
Wearing vegan leather makes a statement against this cruelty, and you can also help by supporting PETA's "Save Our Skins" Matching-Gift Challenge. Until June 30, 2016, your gift will be matched—dollar for dollar—up to our $250,000 goal, to support PETA's work for animals who are used for their skins, which includes launching eyewitness investigations that reveal the previously hidden cruelty of the global skins industry, persuading retailers and designers to stop selling animal skins, and helping consumers make cruelty-free fashion choices.
What you wear makes a difference. See for yourself. We've picked the following half dozen leather-free PETA Business Friends that we think are great. Show them some love—and wear vegan.
Using only vegan materials, this company creates beautiful handbags, backpacks, belts, and wallets, for both men and women. As part of its First Five For The World initiative, Doshi also donates 5 percent of sales to nonprofits that benefit animals, humans, and the environment. With Doshi, you can look good and feel good about what you're wearing.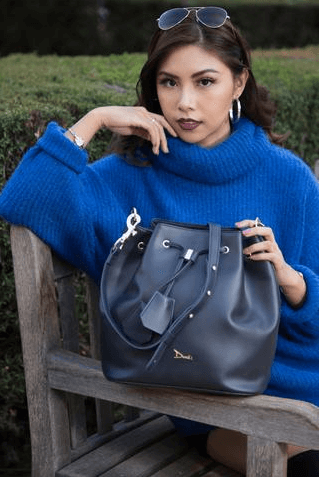 Imagine cozying up with a good book—say, Free the Animals by PETA President Ingrid Newkirk—in a stylish, cruelty-free living room or bedroom. Miami designer Deborah Rosenberg, founder of DiMare Design and a committed vegan, can make that fantasy a reality. "If I can bring awareness to the inhumane treatment of animals by demonstrating that ultra luxury interiors can be created without endangering the lives of animals, then I'm doing my part," she says.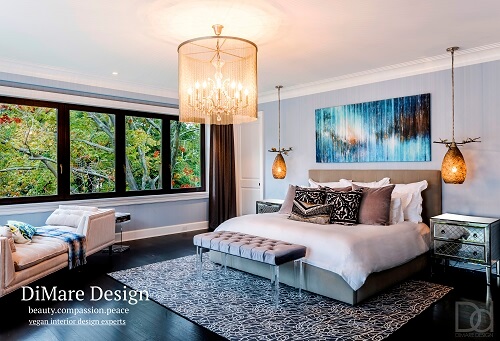 Rocking and riffing is just part of it. You need to look good when you're stroking a Strat,  and that means accessorizing it with a Racer X, a Hippie Weave, or any other way-cool strap made by this Southern California outfit. "The buying and selling of animal skin carcasses was a little too weird for us, thanks," says the Couch brain trust. Rock on! And when you're ready to stash all those rock-star paychecks, stick 'em in a Couch vegan wallet.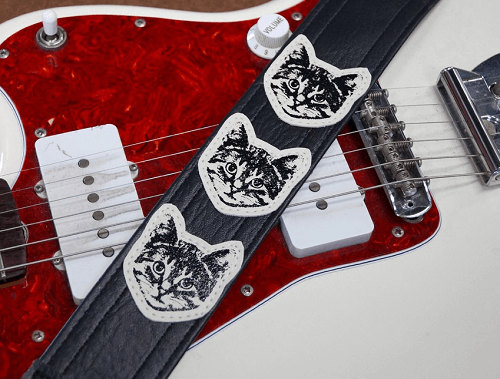 Manhattan and the Hudson Valley area of New York have been its home for some time now, but Luca Chiara, which specializes in fine unleather accessories, traces its lineage way back to 1902 and a little shoe shop in Italy. Today, Luca's grandson is carrying on the family tradition—but with shoes, bags, wallets, and tablet and passport cases fashioned from animal- and planet-friendly soft-grained vegan leather, nylon, and cotton canvas. That, folks, is amore.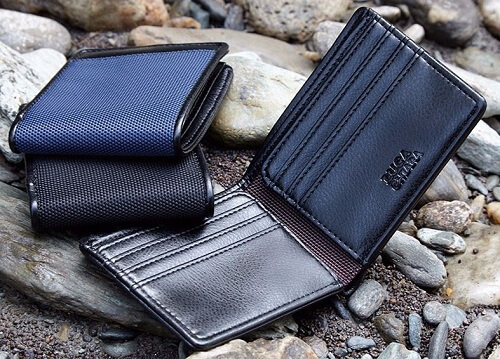 Australia's Anne Hurley founded her company in memory of her son, James, in "the belief that women shouldn't have to sacrifice their looks or style in order to live ethically and compassionately." Its high-quality moto jackets, trench coats, and blazers are made of 100 percent polyurethane vegan leather. The company also works with manufacturers to ensure that workers are treated fairly.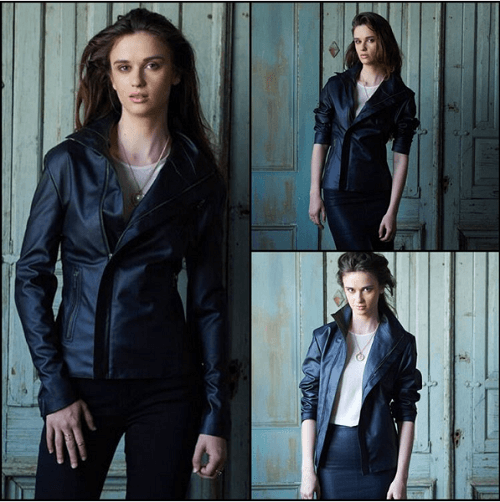 "I'm a lifelong animal lover and activist who believes in compassion for all living beings, and practice a cruelty-free vegan lifestyle," says Nikki Duong Koenig, founder and president of Cykochik. She has been "coloring outside of the lines" since she created the label as a college student in Dallas. Check out the collection of colorful, creative totes, bags, pillows, and laptop sleeves to see why Cykochik nabbed a PETA Compassionate Business Award.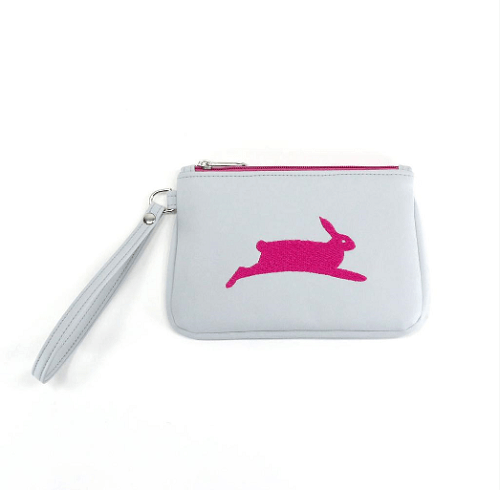 This online vegan boutique set out to establish itself as "a resource for fashionable leather alternatives and cruelty-free products for a compassionate lifestyle," and it has the hardware to prove that it's done just that, including a pair of Proggys and a Libby Award from PETA. Calling it a "resource" may be selling it short. It has shoes for her and him, women's coats, jackets, tops, purses, wallets, belts, and a line of très cool guys' socks.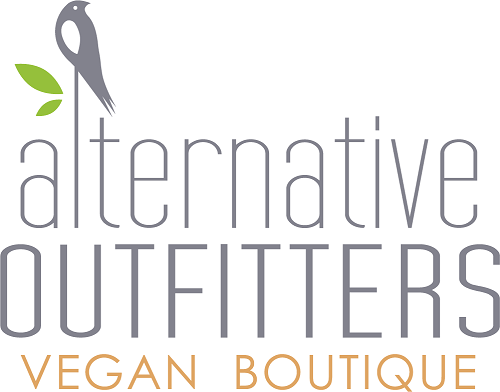 *****
You'll find the full list of PETA Business Friends and website links at the PETA Mall. Interested in learning more about the program? Of course you are. You can get the skinny and find out how to sign up right here.